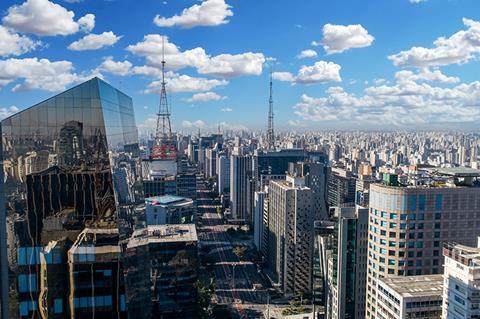 Spcine's $8m fund to attract local and international productions to film in the city and state of São Paulo is now open. The biggest financial resource in Brazil offers a cash rebate of up to 30% to eligible productions on their local spend.
When the first round opened in 2021, it was so popular the $2m funding was allocated within a day. "It helped to convince our politicians and public policy makers here in São Paulo to do a second round," says Viviane Ferreira da Cruz, president-director of Spcine. "We secured four times the budget for the second round."
The first three productions to access the rebate were Marcelo Antunez's local feature O Sequestro, produced by FJ Productions, Maristela Filmes and Moonshot Pictures; TV series Marcelo, Marmelo, Martelo made by Coiote for Viacom Paramount Plus; and TV thriller O Negociador, produced by Spiral International and Boutique Films for Amazon Prime.
"Spcine and its cash rebate have proven to be the ideal partner by allowing us to structure a local Brazilian production and give it an international twist, with the backdrop of the most vibrant metro­polis in Latin America — São Paulo," says O Negociador producer Zasha Robles of Spiral International. "The international landscape for local subsidies is intricate to navigate, but the City of São Paulo developed an effective formula that should be used as a successful model for many to replicate."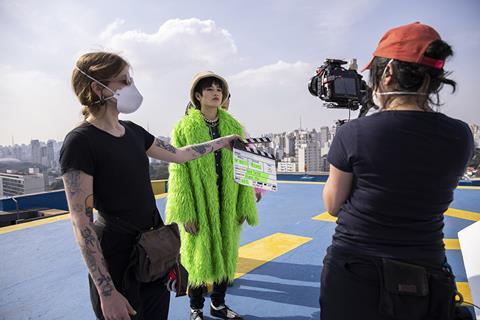 Spcine is proud of its diversity and sustainability policies. Productions with women, transgender, Black and Indigenous peoples on both sides of the camera score eligibility points that count towards the level of rebate received. "We give extra points for sustainable actions such as productions that pledge to banish single-use plastics and those with diverse teams," explains Cruz.
Spcine, funded by the city government, administers the cash rebate programme that is itself a joint venture between the city and state govern­ment. The organisation works hard to ensure the funding application process is as streamlined as possible. There is also a simulator that allows producers to see if their project will qualify for the rebate, and at what level, to assist in drawing up accurate budgets.
A diverse city
São Paulo houses more than 40% of all production companies in Brazil and is the backdrop to more than 60% of Brazil's film industry activity. It is a diverse city, a place where everyone can call themselves a "paulistano". It can lay claim to the largest Japanese population outside Japan, the biggest Lebanese community outside Lebanon and a burgeoning Italian contingent. "We also have the diasporas of a lot of African countries represented," notes Luiz Francisco Vasco de Toledo, Spcine's director of investments and strategic partnerships.
As a location, there is much to lure international filmmakers. São Paulo is Brazil's cultural capital and boasts museums, theatres, music venues and a colourful and vibrant street life. It is a city as renowned for its graffiti and street art as it is the stunning beaches that are just an hour's drive away.
Spcine encompasses the established São Paulo Film Commission, which can help arrange for shoots to block off major avenues for filming and regularly facilitates filming in the city centre. Since 2016 the city's film commission has assisted more than 5,000 productions, resulting in $2.75bn of direct and indirect economic impact on the city and generating more than 500,000 jobs.
"São Paulo is a chameleon for film productions," says Toledo. "We have old architecture, so it can double as early 20th century London. It is futuristic in places too and we have one of the largest urban forest areas in the world. São Paulo could be the Amazon jungle."

Spcine is the cinema and audiovisual body of São Paulo, and is focused on the development of the cinema, TV, games and new media sectors.