Southeast Europe is becoming increasingly interesting for streamers such as HBO and Netflix.
In 2017, HBO launched the first regional First Draft competition, and picked up Croatian writer Marjan Alčevski's Success and Serbian writer Ivan Knežević's The Island. The first season of Success, which was directed by Oscar-winning Danis Tanović, has screened and the latter is in development.
Netflix acquired the Croatian show The Paper in 2018, created and directed by Dalibor Matanić, who won the Jury Prize at Cannes Un Certain Regard for High Sun in 2015. The show was produced by Zagreb-based Drugi plan (who are also behind Success) and originally aired on national broadcaster HRT.
An increasing number of festivals in the region now host series development events, with Sarajevo's CineLink Drama leading the way. But there are still no dedicated long-term training programmes for writers and creators focused on Southeast Europe. Instead, talent from the region highlight MIDPOINT initiatives TV Launch and Writers Room, aimed at writers from across Eastern Europe, which both provide a strong platform for the development and visibility of projects, as well as the well-established TorinoFilmLab.
Germany's leading film and TV school, Berlin DFFB, offers Serial Eyes, a postgraduate training programme for television writers and producers that is widely regarded as the most useful such platform in Europe.
"We've been very lucky to have had great young talents from the [Southeast Europe] region in almost every training cycle," says Benjamin Harris, head of programme for Serial Eyes. "There are different sensibilities from these writers than what we are used to from Western European writers. For example, even though many of our writers are too young to have experienced Communism per se, they were often there for the upheavals and immense change that were the 1990s, or are now experiencing the aftermath of those transitional years."
"In the writing there is often an openness for change and transition, but with a certain playfulness," he continues. "The writers are more willing to explore new things, new ideas, and even old issues with a new set of eyes. The stories show an awareness of the seriousness of the social realities of their own cultures – crime, political corruption, social inequality – but these themes are often dealt with in unexpected ways. There is less inhibition to mix genres and tones and stark, grisly drama exists side by side with almost absurdist comedy."
Below, Screen profiles five emerging writing and directing talents from Southeast Europe.
Judit Banhazi (Hungary)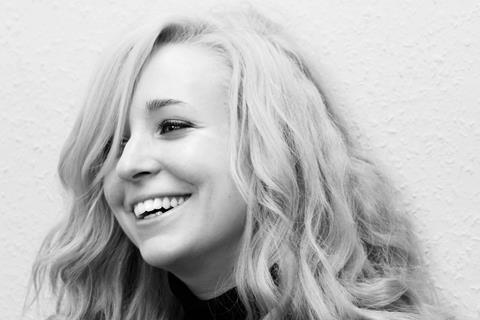 A graduate of the Serial Eyes Program in Berlin, Banhazi is a freelance screenwriter represented by Agentur Players Berlin, developing and writing on shows with companies such as Constantin Film and Gaumont Germany. She spent almost a decade in film and TV production, and worked as a "storyliner" for Hungary's most watched daily serial drama. She is now working on the supernatural family dramas Border (developed at MIDPOINT TV Launch 2019), Christabel and No Vacancy, as well as supernatural thriller The Crossing and dark comedy F.ck the System.
Marjan Alčevski (Croatia)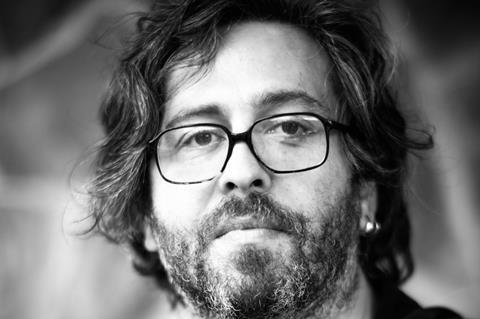 Creator and screenwriter of the first HBO drama from the region, Success, which was directed by Danis Tanović, Alčevski took part in the Babylon Scriptwriting Programme, TorinoFilmLab's Adaptlab and MIDPOINT TV Launch. He also participated in Ex Oriente and EAVE with multi-awarded documentary Cash & Marry, and was the co-writer of Cannes Critics Week 2018 entry Chris the Swiss. For the production company Drugi plan, which produced Success and The Paper, he is now working on an untitled show based on acclaimed author Drago Hedl's novels, and a series called 404 that could be shot in English.
Ivan Knežević (Serbia)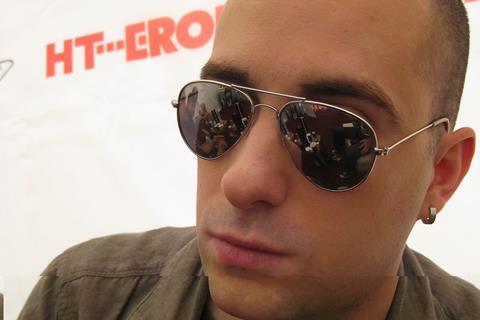 Knežević won the first regional HBO First Draft competition in 2017 with The Island, currently in development and billed as a dark, suspenseful thriller on the crossroads of modern Europe. He is a graduate of Serial Eyes, TorinoFilmLab's Adaptlab, and MIDPOINT TV Launch, at which he participated with Glycerine, later winning a special mention at CineLink Drama in 2017. Knežević also took part in Berlinale Talents' Script Station with feature-length film Working Class Heroes, which is now in post-production. He is currently developing several projects for Serbian and German markets.
Goran stanković & Vladimir Tagić (Serbia)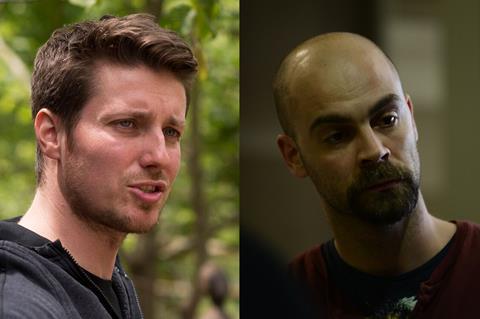 Creators, writers and directors of Morning Changes Everything, a 40-episode series for Serbian national broadcaster RTS, which played to much acclaim in the former Yugoslavia region, Stanković and Tagić are now developing Sabre, a political thriller focusing on a female journalist investigating the murder of the Serbian Prime Minister. Produced by This & That Productions, the show is taking part in Sarajevo's CineLink Drama showcase. In addition, Tagić is working on the series Real Story for RTS through production company Kombajn.