Hit dramas Yellowjackets and Dexter: New Blood have put a spring back in the step of Showtime, but what is the future of the premium service in a crowded streaming landscape? Showtime Networks president of entertainment Jana Winograde explains all to Screen.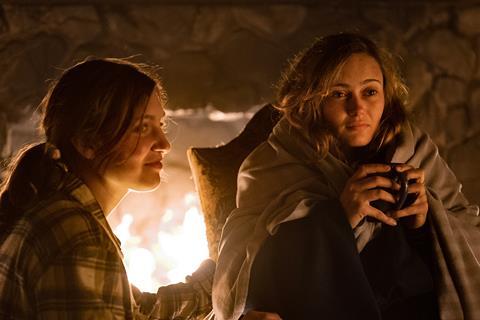 Once considered an also-ran to HBO, Showtime has become a serious competitor in the high-end drama stakes, thanks, most recently, to a serial killer and a girls' soccer team.
In January, Dexter: New Blood, sequel to the premium service's 2006‑13 hit series about a police technician with a vigilante dark side, became Showtime's most-watched series ever in the US, averaging more than 8 million viewers per week over its 10-episode run. Soon after, Yellowjackets, the wilderness survival yarn about desperate high-school sports stars and the messed-up adults they become, ended its first season as the service's second most streamed series ever, with an average of 5 million weekly viewers across all platforms.
The appeal of Dexter: New Blood may be obvious, but Yellow­jackets broke out as a surprise winner in the US (where it premiered on Showtime in late November) and internationally. Jana Winograde, who together with Gary Levine serves as president of entertainment for Showtime Networks, credits the series' success in part to its originality and the "alchemy" involved in its mix of horror, comedy, mystery and coming-of-age drama.
A former head of business operations at ABC Entertainment, Winograde joined Showtime in 2017 as president of business operations, west coast, before being promoted to her current role with Levine in 2019. When Yellowjackets — which was created by Ashley Lyle and Bart Nickerson, produced by Entertainment One and is already clocking up award nominations — was in development, Showtime worked to balance the youthful and adult story­lines, set respectively in the mid-1990s and present day.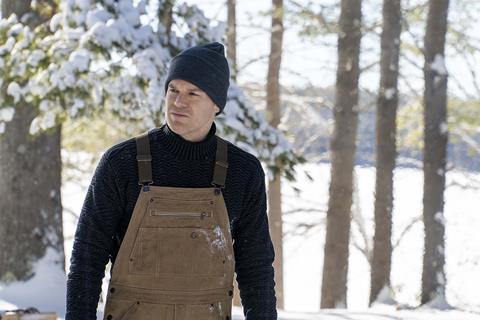 "As a premium adult platform we were focused on making sure the series would appeal to a sophisticated adult audience," Winograde says. "That balance was part of the uniqueness."
When Yellowjackets aired in the US, Showtime released episodes weekly rather than all at once, as some streaming outlets might have done. "Our streaming viewership quadrupled over the run of the series," Winograde reports. "A big part of that was because the show became part of the cultural conversation. It was water-cooler tele­vision, which we all talk about but is hard to actually achieve."
The dual successes come at an opportune moment for Showtime, established in the 1980s and '90s as a US premium cable network rival to HBO, with a similar mix of theatrical features and sports programming but a smaller subscriber base. Relying increasingly on its original series and miniseries — among them Homeland, Billions, The Affair, The Chi, Twin Peaks: The Return and Escape At Dannemora — Showtime has lately seen subscriber growth coming mostly from its standalone streaming service.
Brand power
Now Showtime finds itself one of the 'legacy' businesses of the newly christened Paramount Global, the corporate giant previously known as ViacomCBS, which is focused on global streaming growth driven by its direct-to-consumer SVoD and live streaming service Paramount+ (a rebranded version of the earlier CBS All Access streaming service).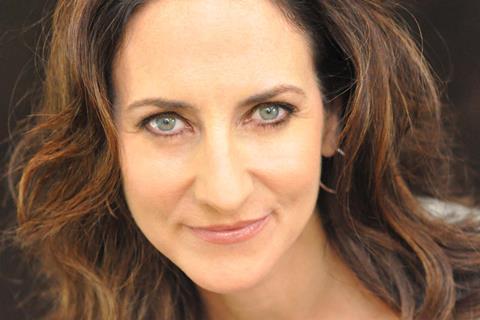 During a slick presentation to investors last month, Paramount Global executives revealed that Paramount+, Showtime and the company's other streaming brands had a total of 56.1 million subscribers around the world at the end of last year, with the new service accounting for 32.8 million of those (neither cable nor streaming subscription numbers for Showtime on its own are made public). A sizeable tally, but still well short of the nearly 74 million claimed for HBO Max/HBO and almost 222 million for Netflix.
Paramount's global direct-to-consumer content spend was $2.2bn for 2021 (Netflix is thought to have spent $17bn) but executives predicted that figure would rise to $6bn for 2024. Also announced at the investor event was an 'in-app bundle' that will soon allow US customers to subscribe to Paramount+ and Showtime at a reduced price and watch programming from both without having to switch from one app to another.
The bundle might seem like a step towards the merger of Paramount+ and Showtime that some analysts have been predicting (though Showtime's standalone streaming service will continue to be available), but Winograde is confident her service has a free-standing future.
"We have an incredibly successful standalone business, the company recognises that," she insists. "We don't see the bundle as an indication that we will no longer be a standalone service."
In fact, Winograde says, without revealing any specifics, Paramount Global has increased its content investment in Showtime. "We're launching eight freshman series in 2022, which is exponentially larger than anything we've done in the past," she says. "So the company is definitely leaning into our ability to create content that has global driving abilities."
Among this year's new offerings are Super Pumped: The Battle For Uber, the first instalment of an anthology drama series from Billions creators Brian Koppelman and David Levien; The First Lady, with Viola Davis, Michelle Pfeiffer and Gillian Anderson portraying the notable women behind three US presidents; and The Man Who Fell To Earth, a continuation of the classic sci-fi book and David Bowie film, with Chiwetel Ejiofor as a new alien character.
One project that will not be appearing on Showtime, however, is Halo, the long-awaited series version of the Xbox video-game franchise that was produced by Showtime but assigned to Paramount+ (in exchange for The Man Who Fell To Earth) soon after that service was announced. The big-budget sci-fi series, notes Winograde, is "broad appeal, it's popcorn. We looked at it within a universe where Paramount+ was launching and it made sense for it to be there.
"[Paramount+] is trying to appeal to a broader audience," she continues. "Showtime is a much more curated, premium experience. We're looking to push boundaries, to tell stories from a more adult, sophisticated perspective."
Maintaining the Showtime strategy, Winograde suggests, will help the service compete against free-spending streamers. "Because we don't have as much programming as some of our competitors, we can be a bespoke operation," she argues. "We really work with our creators and talent to showcase their vision. You're not going to get lost on our platform. From beginning to end, you're going to be an important part of our slate."
Being part of the newly constituted Paramount Global, meanwhile, could help Showtime become more of a presence in the international high-end drama business. The US service has always kept an eye on international markets as a source of formats, yielding Stateside versions of UK hits Shameless and Queer As Folk, for example. It has also sought international acquisitions, buying and sometimes co-producing series from the UK and Australia, while Showtime's homegrown series have been licensed internationally or exported through branded block or output deals, such as the UK arrangement that brought Yellowjackets to Sky.
Going forward, Showtime titles will appear on international versions of Paramount+ — set to be launched soon through joint ventures with Sky for the UK, Italy and Germany and Canal+ for France — as well as on the SkyShowtime service to be launched with Sky owner Comcast in 20 smaller European markets.
International production spurred by the expansion of Paramount+ could create opportunities for Showtime as well. ViacomCBS International Studios, for example, is currently working on series in the UK, Germany and South Korea. "We've always been globally focused," says Winograde. And with Paramount+ developing projects worldwide and "using their resources and scope to find incredible talent, we're going to take advantage of that for our platform".
In the pipeline: Upcoming Showtime series
American Gigolo (2022)
A modern-day reimagining of Paul Schrader's 1980 Paramount feature, with Jon Bernthal as the title character trying to make it in the Los Angeles sex industry 15 years after his arrest for murder. Written and directed by Ray Donovan showrunner David Hollander for Paramount Television Studios.
The Curse (2022)
Uncut Gems filmmakers Josh and Benny Safdie are executive producing this "genre-bending" half-hour comedy, produced by A24. Emma Stone stars with Nathan Fielder (co-creator of the show alongside Benny Safdie) as a young couple whose efforts to conceive a child are disturbed by an alleged curse.
Let The Right One In (2022)
Demian Bichir plays the father of a young vampire in a series take on the Swedish novel and 2008 feature. Penny Dreadful writer Andrew Hinderaker and director Seith Mann are showrunners, with ITV-backed Tomorrow Studios producing.
Ripley (2023)
Patricia Highsmith's bestselling novels about conman Tom Ripley get the TV treatment, with Andrew Scott, Dakota Fanning and Johnny Flynn starring and Steven Zaillian writing and directing the entire first season, set and shot in Italy. Co-produced by Showtime and Endemol Shine North America.
Three Women (2022)
Shailene Woodley leads the cast in an adaptation of the bestselling novel by Lisa Taddeo about American female desire, seen through the experiences of a suburban homemaker, a glamorous entrepreneur in an open marriage, a student who has accused her teacher of an inappropriate relationship and a grieving writer.