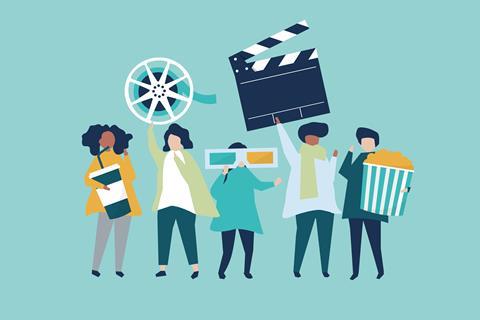 When the organisers of Germany's Si Star prize for female directors were considering the shortlist for the third biennial award, to be presented in 2020, they were adamant it would be presented to a filmmaker to whom it would make a difference.
"System Crasher was on our list, but by then we thought Nora Fing­scheidt doesn't need our €10,000," says Margrit Stärk, director of feature film acquisitions and co-productions for German public broadcaster ZDF, in reference to the success of System Crasher at the local box office. "We consider the following: is there someone doing unique things, who is courageous and who has a distinct style."
Stärk launched the prize in 2015 alongside six fellow members of Germany's SI-Club Mainz, the Rhineland-Palatine branch of international women's club Soroptimist International. "We thought there should be a prize for female directors," says Stärk. "The percentage of female students in film schools is around 50%. But studies show they make their first film and then nothing happens after that. I assume the men are better at networking and the women maybe wait too long. We wanted to do something about it."
The prize is presented every two years and comes with a financial award of $11,000 (€10,000) that is funded privately by the club. The 2020 award will be presented on February 28 during the Berlinale.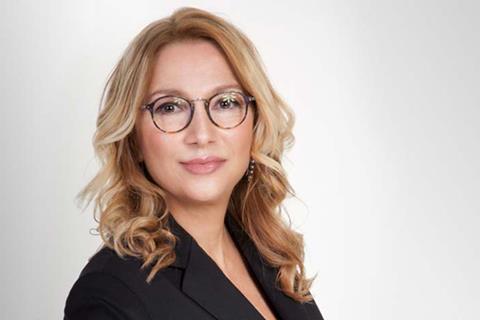 "Around 50 directors submitted films this year. The criteria is that they are making films in Germany or co-producing with Germany," says Stärk. "They don't have to have a German passport."
Feature films and documentaries are eligible. Announced on November 7, during the Filmz festival in Mainz, this year's seven-strong shortlist includes Ziska Riemann for Electric Girl, Christina Ebelt for Stars Above Us, Iris Fegerl for the docu-drama Die Anatomin, Beryl Magoko for the documentary In Search… and Carolina Hellsgard for Ever After.
The SI Club members step in to help the nominees during their Berlin stay, if they are from out of town. "The sisters of our club usually have rooms spare [in Berlin] and the directors stay there during the Berlinale," says Stärk, adding the award aims to help open international doors for the directors. "Sometimes people do great work but don't get recognised for it. You need a first prize. Then they see you and you gain recognition."
Documentary filmmaker Maike Conway, winner of the first Si Star award in 2016, had been making films for 20 years. She gained wider recognition following the award for her filmCorinne's Secret, which tells the story of a young woman living secretly with Aids.
The 2018 award went to Turkish filmmaker Asli Ozarslan for Dil Leyla, a documentary about Turkey's youngest ever female mayor.
Word of mouth is also in play. For example, Stärk's husband and fellow producer Christoph Thoke, recently saw the shortlist and suggested two Si Star nominees — Kerstin Polte's Cloud Whispers and Isa Willinger's Hi, A.I. — to an unnamed Canadian film festival.
"We recommend our directors to other people. We work with a film festival in Mainz, and our club is based there but there's been interest from groups in other German regions, including Göttingen, Cologne, Hessen and Augsburg. My goal is now to find a big sponsor.
"Networking is a key issue for me," Stark continues. "Being a buyer for decades, I have these wonderful contacts with agents, sales people, producers and financiers around the globe. Using this network now to promote and accompany the new generation of German-speaking female filmmakers is a challenge that I am more than happy to face."