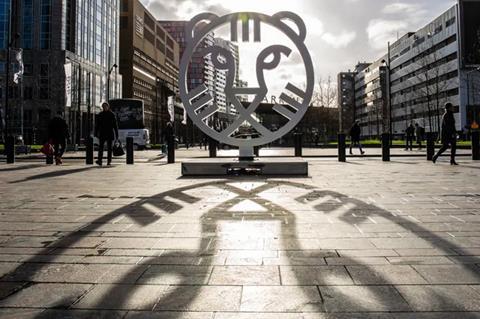 As organisers prepared for the one-off summer edition of International Film Festival Rotterdam (IFFR, June 2-6), the Dutch government delivered some welcome news.
After being told on May 20 that strict pandemic restrictions would be imposed on the 50th anniversary edition, such as mandatory testing of audiences, it was announced a week later that Dutch cinemas would be cleared to reopen without such tests.
"This illustrates just how much of a rollercoaster organising the festival is," says IFFR festival director Vanja Kaludjercic. "Key decisions about how your festival is going to look are made just a couple days before it takes off."
Nonetheless, Kaludjercic is in an optimistic mood as IFFR's second edition of the year gets under way, following the first part in early February that took place online after a physical edition was ruled out due to the Covid-19 pandemic.
It presented 60 films across IFFR's Tiger Competition, Big Screen Competition, Ammodo Tiger Shorts and Limelight sections. This second part will showcase 139 feature, mid-length and short films in the new Harbour strand as well as Bright Future, Cinema Regained and the short and mid-length film sidebars.
"We are incredibly excited that our audience will be able to see films on the big screen," says Kaludjercic, who oversaw her first edition as festival director this year. She acknowledges that the majority of viewing will still take place online as quarantine restrictions remain in place and international guests will not be in attendance. But there will still be Q&As with filmmakers after screenings.
Kaludjercic and her team made the decision to split the festival into two parts in October last year. At that stage, just before the winter lockdown had been imposed, they remained optimistic that a physical festival could take place the following summer.
"It [the situation] really felt quite different," she recalls. The initial plan was for an online component to simply complement a much bigger physical event. "In reality, it has turned out the other way round," she admits.
New Harbour strand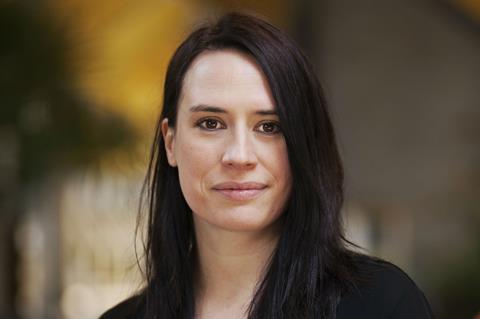 The June edition is heavily focused on the new Harbour section, which Kaludjercic describes as the "backbone" of the event.
"We really see it as the main programme of the festival," says the IFFR director. It is a diverse and adventurous selection that will open with Norwegian director Mona Fastvold's feminist American frontier drama The World To Come and close with Hirota Yusuke's Japanese animated epic Poupelle of Chimney Town.
"The idea is that seemingly polar opposite [films] can find a common ground," says Kaludjercic of the new strand. "It's this broad horizon that is the most important characteristic of Harbour."
The varied selection ranges from the avant-garde animation of Accidental Luxuriance Of The Translucent Watery Rebus, by Croatian artist Dalibor Barić, to Jacques Loeuille's natural history documentary Birds Of America and Alex Infascelli's footballer feature My Name Is Francesco Totti.
Kaludjercic describes Fastvold's The World To Come, which she saw at the Venice Film Festival last September, as one of the strongest titles she has seen this year. "I think she [Fastvold] did an amazing job and I am so glad the audience will be able to see it on a big screen," she says, again emphasising the theatrical experience.
Fastvold is "no stranger to IFFR" and the festival has previously screened two films that she scripted, Childhood Of A Leader and Vox Lux. The filmmaker will take part in an interview at the festival later this week, part of its Big Talks series.
There are several world premieres in the June selection including Charlie Vundla's Hotele Lerallaneng, Julio Bressane's Capitu And The Chapter and Maxence Stamatiadis's Au Jour d'Aujourd'hui.
Industry events are less foregrounded than in the February edition, which included the Cinemart and Rotterdam Lab, but large numbers of sales agents, distributors and festival programmers have signed up to participate online and to watch the films on FestivalScope Pro.
There will also be Big Talks from Fastvold and leading German director Dominik Graf. Meanwhile, the Srebrenica, Never Again? panel will discuss the "anchoring" of the massacre in the Dutch collective memory with survivors Alma Mustafic and Satko Mujagic among those taking part.
Looking ahead
Even as the June event takes place, Kaludjercic and her team are already looking ahead to the 2022 edition of IFFR, expected to take place in its normal January slot.
This is set to include some of the 50th anniversary events that it has not been possible to stage so far, such as a thematic programme of 25 events that will bring together 50 collaborators (in pairs), comprising former IFFR directors, filmmakers and artists.
Shortly before the summer edition began, Kaludjercic paid tribute to her team for how they have coped in a year profoundly impacted by Covid-19.
"This is a festival and an organisation that is very keen on exploring innovative models," she adds, highlighting that IFFR was exploring online models through programmes such as IFFR Live and IFFR Unleashed long before the pandemic struck.
"When we had to be flexible and come to quick solutions, there was already quite a lot of institutional knowledge and experience. It was really impressive, how quickly the team managed to turn things around and make it work."