At TorinoFilmLab's Meeting Event this year, nine projects currently in post-production - all but one still looking for sales agents - were presented to the international industry.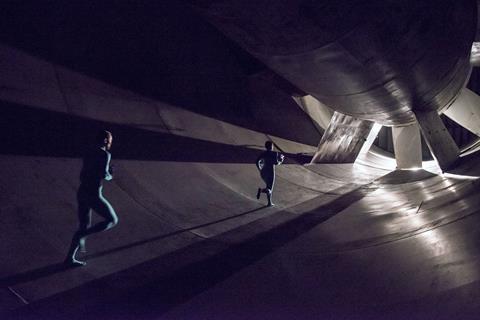 Launched in 2008, TorinoFilmLab (TFL) marked its 10th anniversary as an international project development lab this year. From the beginning, TFL has fostered debut films as well as movies from established directors, many of which go on to premiere at major festivals. Projects that have passed through the lab's doors include Michelangelo Frammartino's The Four Times (Directors' Fortnight, Cannes 2010); Aida Begic's Children Of Sarajevo (Un Certain Regard, Cannes 2012); Ritesh Batra's The Lunchbox (Critics' Week, Cannes 2013); and Jonas Carpignano's A Ciambra (Directors' Fortnight, Cannes 2017).
Supported by Italy's ministry of culture and Creative Europe's MEDIA programme, TFL has trained 700 film professionals at its ScriptLab, FeatureLab and SeriesLab, yielding 79 completed films with a further 20 due to go into production next year.
As is the case every year, the highlights of the most recent Meeting Event, which took place on November 24-25 at the start of Torino Film Festival (November 24-December 2), were the awards given by TFL executive director Savina Neirotti and artistic director Matthieu Darras to the best projects about to enter production, with prizes amounting to a total of $420,000; and the Coming Soon night, in which the lab presented nine projects it assisted in 2017. All nine features are in post-production and — with the exception of The Guest— seeking sales agents; all nine are also aiming to secure international festival berths and distribution deals in 2018.
Alien Food (It-Den)
Dir: Giorgio Cugno
Alberto is a 40-year-old man who spent many years undergoing psychiatric care and is now trying to live a normal life. Vicky is a 12-year-old girl who lives in a world of her own thanks to her passion for science fiction. As Alberto secretly tries to escape the pharmacological cocktail he is forced to take, Vicky helps him confront ghosts from his past that were buried by the drugs. Ganglio Film is producing this bittersweet comedy-drama by actor-filmmaker Cugno, who also stars as Alberto. The film is informed by Cugno's own experiences as a teacher in psychiatric communities.
Contact: Giorgio Cugno
Coureur (Bel-It)
Dir: Kenneth Mercken
The world of cycling is afflicted by the widespread use of performance-enhancing drugs. But when young Belgian cyclist Felix — trying to follow in his father's footsteps — discovers he cannot use them because his body will not respond as it should, he endures a brutal training regime in Italy and blood transfusions from his father to help him win. Czar Film is producing the debut feature of Mercken, who also co-wrote the screenplay with Monica Stan. Gomorrah's Fortunato Cerlino has a supporting role in the drama.
Contact: Eurydice Gysel, Czar Film
Diamantino (Fr-Por-Bra)
Dirs: Gabriel Abrantes, Daniel Schmidt
Diamantino is the best football player in the world but has recently lost his touch. The death of his father, an investigation into his finances and his own growing political conscience are ruining his play. When he announces publicly his plans to adopt a refugee child, he unwittingly takes in someone who has been sent to spy on him. Paris-based Les Films du Bélier produces the debut feature of Abrantes and Schmidt, after a number of short films from the pair, either together or solo. The film is a satirical comedy with "a touch of romance and a burlesque tone", whose main character takes inspiration from Portugal's football superstar Cristiano Ronaldo.
Contact: Justin Taurand, Les Films du Bélier
The Guest (It-Swi-Fr)
Dir: Duccio Chiarini
When faced with the possibility of taking a morning-after pill to prevent pregnancy, Guido and his girlfriend argue about their relationship and break up. While trying to win her back, Guido ends up sleeping on his friends' couches, witnessing their relationships with women and acknowledging the different ways in which the role of women has changed and men's frailties have been exposed. Mood Film is producing this comedy-drama from Chiarini, whose debut Short Skin premiered in Venice in 2014 before playing in Generations at Berlin. Urban Distribution International has world sales rights.
Contact: Duccio Chiarini
The Heiresses (Par-Ger-Uru-Bra-Nor)
Dir: Marcelo Martinessi
When her partner is arrested for fraud, Chela is forced to do something she has avoided for years: interact with the outside world. A former bourgeoisie herself, by chance Chela ends up a chauffeur for wealthy Paraguayan women, which is how she encounters a young woman who will change her life. La Babosa Cine is producing the debut feature of Martinessi, who won the Venice Golden Lion in 2016 for his documentary short The Lost Voice. Shot in locations including a real prison, the film received backing from Cinéfondation and the World Cinema Fund.
Contact:Marcelo Martinessi
His Master's Voice (Hun-Can)
Dir: Gyorgy Palfi
Peter's father defected from communist Hungary in the 1970s and has not been heard from since. One day Peter believes he recognises him in a documentary and travels to the US to investigate, where he finds his father with a new family — with more twists and revelations to come. KMH Film is producing the English-language debut of veteran Hungarian director Palfi (Taxidermia). The film is set largely in the US and was filmed in Canada with an international cast.
Contact: Ferenc Pusztai, KMH Film
History Of Love (Slov-It-Nor)
Dir: Sonja Prosenc
Iva is a jump diver who discovers after her mother's sudden death that she'd once had a secret love affair with a man called Erik. While Iva's family falls apart around her, she discovers in Erik someone with whom she can share her mourning. Slovenian company Monoo is producing this drama, which draws inspiration from Greek tragedies such as The Oresteia but contains a surprise happy ending. It is the second feature from director Prosenc after Drevo, which premiered at Karlovy Vary International Film Festival in 2014. TV rights have already been sold to Rai Cinema (Italy) and Tele Slovenia (Slovenia).
Contact: Sonja Prosenc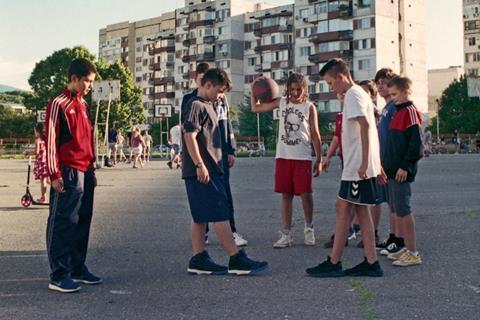 Pig (Bul-Rom)
Dir: Dragomir Sholev
Thirteen-year-old Pig faces constant violence and insults from bullies without ever fighting back — until one day he does. Believing he has killed his main tormentor, Pig flees into the woods and fails to turn himself in. When he is beaten up yet again, a kindly doctor saves him and shows the boy some empathy for the first time in his life. Gorilla Films is producing this drama by Bulgarian filmmaker Sholev (Shelter), which was shot in colour but has been converted to black-and-white in post-production. The producers are still raising final funds to complete the film, which they aim to deliver in early 2018.
Contact: Martin Iliev
Touch Me Not (Rom-Ger-Czech-Bul-Fr)
Dir: Adina Pintilie
A mix of documentary and fiction, this film follows several characters searching for intimacy, and explores how human beings can touch each other in the most unexpected ways. Manekino Film is producing Touch Me Not, which first kicked off production back in 2011 but was blocked for two years due to accusations of pornography after applying for public funding in Romania. When a new state film commission was appointed, the project reapplied and this time was awarded the maximum amount of funding possible. Touch Me Not is the debut feature from Pintilie after her documentary shorts Don't Get Me Wrong (2007) and Oxygen (2010), which premiered respectively at Locarno Festival and International Film Festival Rotterdam.
Contact: Adina Pintilie