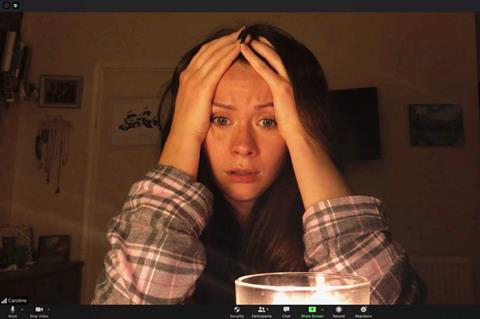 Key executives: Craig Engler, general manager; Sam Zimmerman, director of programming; Emily Gotto, director of global acquisitions and co-productions
Business model: SVoD
Subscription costs: $5.99/month for membership; $4.75/month for annual subscription
Territories available: US, Canada, UK, Ireland, Australia, New Zealand; available in Germany and Austria through Amazon Prime
Annual turnover and/or subscriber base: Undisclosed
Most watched film title on platform in 2021:The Dark And The Wicked (dir. Bryan Bertino) — an acquisition with AMC Networks stablemate RLJE Films
Originally launched in 2015 by AMC Networks as an invitation-only platform, Shudder has grown to become a premium subscription service for horror, thriller and supernatural programming, and the pre-eminent digital destination for genre content and feature films in the US and select territories. Hits include Blood Quantum and George A Romero's recently restored 1973 film The Amusement Park.
General manager Craig Engler's acquisitions team attend all festivals, develops ties with film­makers and scours the internet for (in)appropriate content. New and current films such as Host and Terrified sit alongside classic fare like Halloween and Nosferatu.
At any given time there are 400‑500 films on the service. New titles cycle in and out every month, and nearly every week there is the premiere of a Shudder Original or a streaming exclusive — "that's a movie you won't see on Netflix," says Engler. In addition, the platform adds 15-25 new library titles a month.
Production activity has been building up, with credits including The Last Drive-In With Joe Bob Briggs and Host. "Increasingly we are getting into making our own films," notes Engler, "looking at things at script stage, possibly having some input in the development process, and owning films outright." The company recently commissioned and owns worldwide rights to horror anthology V/H/S/94.
Championing global hits
Shudder's prime focus is its streaming business, although it can be flexible on distribution. Many Shudder Originals are released on TVoD or DVD after the Shudder premiere, primarily through RLJE in North America and other partners in Shudder territories. A core audience of 18-34 skews slightly more male. However, Engler points out cheerily: "We have viewers from two to 102."
The service has championed international hits. "We've found some amazing films that some other services might not buy because they're afraid of running a film with subtitles," says the executive. These include Jayro Bustamante's La Llorona from Guatemala, Issa Lopez's Tigers Are Not Afraid from Mexico and Shinichiro Ueda's One Cut Of The Dead from Japan.
Shudder prefers to acquire all rights and will work with distribution partners in territories on theatrical and DVD releases on top of the platform debut. The goal is to expand the international markets where the service operates. "As we've grown our footprint in places like the UK and Canada, we're looking at doing more exclusives in those territories," says Engler. "We couldn't get Brandon Cronenberg's Possessor for the US, but we do have that as an exclusive in the UK, which we're excited about."
In September 2020, Shudder announced it had surpassed a million members, a number that has increased significantly since.