Oscar wins in 2020 and 2022 with Parasite and Drive My Car give confidence to a buoyant region that has upped the number of countries participating in this year's international feature Oscar. Screen surveys the candidates hoping to repeat the success.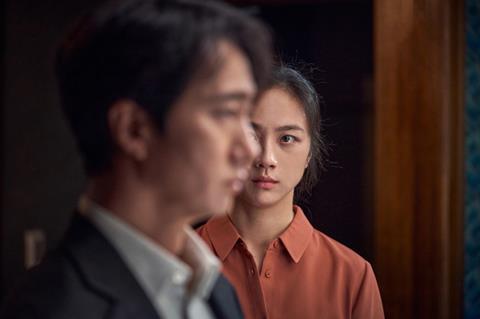 The Asia Pacific region enters this year's international feature film Oscar race buoyed by two wins from five nominations in the past four years — with South Korea's Parasite and Japan's Drive My Car scooping the prize in 2020 and 2022, and Bhutan's Lunana: A Yak In The Classroom, Hong Kong's Better Days and Japan's Shoplifters also nominated. And with 22 entries in total this year, up from 19 last time, the region is second only to Europe in number of films submitted.
Drive My Car, Parasite and Shop­lifters all entered the Oscar race having scooped Cannes prizes (the Palme d'Or in the case of the latter two), and Cannes Film Festival is increasingly serving as a harbinger for Oscar hopefuls. This year four Oscar entries from the Asia Pacific region premiered there: three in Un Certain Regard and one in Competition.
Following its Oscar win with Drive My Car last year, Japan has submitted Plan 75, which was awarded a Camera d'Or special mention when it premiered in Un Certain Regard. Chie Hayakawa's feature debut is an extension of her segment in Ten Years Japan, an omnibus film executive-produced by Shoplifters director Hirokazu Kore-eda.
Plan 75 is a dystopian drama named after a public programme urging over-75s to end their lives voluntarily. Starring 81-year-old studio actress veteran Chieko Baisho, the film has emerged as one of the most successful indie releases in Japan this year, taking in $2.3m (¥340m) from 267,000 admissions.
Heavy hitters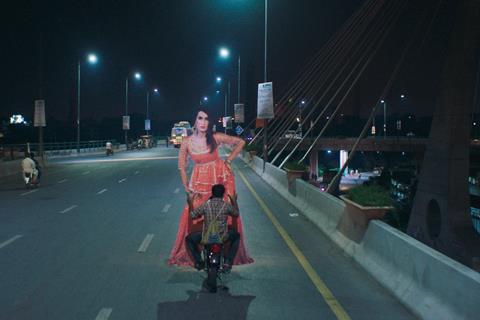 Saim Sadiq's feature debut Joyland stood out as the first Pakistani feature in Cannes' official selection and as the winner of the Un Certain Regard jury prize and the Queer Palm, as well as the recent Asia Pacific Screen Awards' young cinema award. The drama touches on sensitive subject matters of desire and sexuality and is loosely based on Sadiq's Columbia University MFA thesis film Darling. Both films star trans actress Alina Khan.
Cambodia has chosen Return To Seoul by French-Cambodian director Davy Chou, whose credits include 2016's Cambodia-set Diamond Island. His new film was shot in South Korea with French and Korean dialogue as it traces a French woman who travels to Korea to find her roots. Featuring newcomer Park Ji-Min, Return To Seoul is zigzagging through almost 60 festivals (at press time) including more than a dozen in North America — Toronto, New York, the Hamptons — and picked up two prizes (best director for Chou and new performance for Park) at the Asia Pacific Screen Awards, providing ample exposure among US and international Academy voters.
Return To Seoul and Plan 75 have secured US distribution — respectively via Sony Pictures Classics and KimStim. Joyland remained without a US distributor at press time.
South Korea is represented by Decision To Leave, the most internationally celebrated of this year's Asian contenders, which topped Screen International's Cannes Competition jury grid this year, and eventually won the festival's director award for Park Chan-wook. Park's Oldboy and The Handmaiden were both global box-office hits — with $15m and $38m respectively — and the latter won the 2018 Bafta for film not in the English language.
Romantic thriller Decision To Leave, featuring mainland China's Tang Wei (Lust, Caution), is likewise performing robustly at the box office, including $14m in South Korea. The film has been pre-sold to 192 territories by CJ ENM, the Korean entertainment powerhouse behind Para­site, which made history with four Oscar wins in 2020, including best picture and director. Mubi released Decision To Leave in the US and the UK in October, respectively reaching $1.2m and $922,000 at press time.
At the other end of the spectrum, Hong Kong's submission Where The Wind Blows (aka Theory Of Ambitions) by Philip Yung remains little-­seen despite an A-list cast including Tony Leung Chiu-wai, a familiar face from Wong Kar Wai's films including In The Mood For Love and Marvel's Shang-Chi And The Legend Of The Ten Rings. Users of the Oscar voting portal will be among the first to see this $38m 1960s-set crime epic, which was screened only once at Hong Kong International Film Festival in August. Further festival screenings and theatrical releases are subject to release in China, which remains uncertain at press time.
Fellow Chinese-language film Goddamned Asura is Taiwan's submission. With the support of Taiwan Creative Content Agency (Taicca), industry screenings were organised in Toronto, Busan and Los Angeles with director Lou Yi-An in attendance for Q&As. The drama about the tragedy of random acts of killing was inspired by real events, which may resonate in the US where gun control and mass shootings remain urgent topics.
North American profile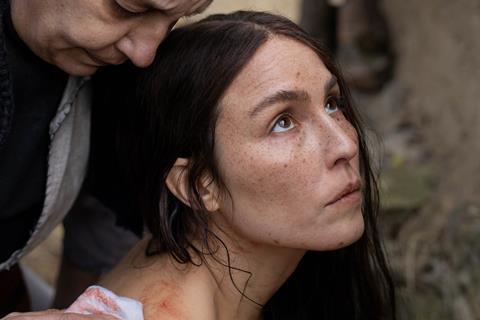 Two contenders from South Asia have found US distribution, which is considered crucial for a successful Oscar campaign. Sea adventure Hawa by Mejbaur Rahman Sumon became the first Bangladeshi film to crack the top 30 of the US box office, following its September release in 73 theatres in the US by Toronto-based Swapna Scarecrow. It went on to gross $358,000 in North America, including earnings from 13 theatres in Canada.
Surprising many by passing over SS Rajamouli's global hit RRR, India has submitted Last Film Show, which will be released by Samuel Goldwyn Films, distributor of last year's Oscar nominee Lunana: A Yak In The Classroom. Paying homage to cinema through the eyes of a nine-year-old boy, this semi-­autobiographical drama by Samsara director Pan Nalin premiered at Tribeca in 2021.
Thanks to the extensive footprint of the streamers, several contenders have attracted new international audiences, which may be to their advantage as the US Academy has been inviting more new voters from outside the US. Two contenders, both commercial hits in their home markets, are on Netflix: heartwarming Indonesian comedy Missing Home by Bene Dion Rajagukguk, currently the fourth highest-­grossing local film this year in Indonesia, is streaming on Netflix globally; and Nice View by Wen Muye, a late-in-the-day entry from China (which continues to submit titles to this category despite not broadcasting the ceremony since 2020) and a Chinese New Year hit earning $190m (rmb1.38bn) at the local box office, is on Netflix in Asia only. The latter stars Jackson Yee, best known for his breakout role in Hong Kong's 2021 Oscar nominee Better Days.
Philippines action thriller On The Job: The Missing 8 premiered at Venice in 2021 where it won the best actor award for John Arcilla. This 208-minute feature by veteran Erik Matti has been stitched together with his earlier film On The Job to become a six-part series for HBO Max in the US and HBO Go in Asia. The show is nominated for an International Emmy for best TV movie/miniseries.
The Asia Pacific contenders also include festival favourites. From Armenia, Inna Sahakyan's animated documentary Aurora's Sunrise about the Armenian genocide of 1915-16 won the audience award at the Animation Is Film Festival in Los Angeles; submitted by Australia, Goran Stolevski's Macedonia-set horror debut You Won't Be Alone won best film at South Korea's Bucheon International Fantastic Film Festival; and Sujit Bidari's coming-of-age drama Butterfly On The Windowpane from Nepal won best director at Bangladesh's Dhaka Film Festival. Meanwhile, Mongolian actor-turned-director Amarsaikhan Baljinnyam's Harvest Moon received the Vanguard competition audience award in Vancouver; and Thailand's One For The Road, directed by Baz Poonpiriya and produced by Wong Kar Wai, won a special jury award for creative vision in Sundance's world cinema dramatic section last year.
Also running in the Oscar race are freshly premiered titles, including Life from Kazakh director Emir Baigazin (The River), which had its world premiere in Toronto; and Maori cop thriller Muru, starring Cliff Curtis and directed by Tearepa Kahi, which had its international premiere in Toronto following a successful local release in New Zealand, and picked up the cultural diversity award at the Asia Pacific Screen Awards.
A pair of contenders launched in Busan: Taalaibek Kulmendeev's Home For Sale from Kyrgyzstan, and Singapore's Korea-set comedy drama Ajoomma, which is directed by He Shuming and produced by Ilo Ilo's Anthony Chen, and is vying for four Golden Horse Awards.
Rounding out submissions for the Asia Pacific region are Shamil Aliyev's documentary Creators from Azerbaijan, and Dung Luong Dinh's action thriller 578 Magnum from Vietnam, which will receive an international premiere this month at Tallinn Black Nights Film Festival.