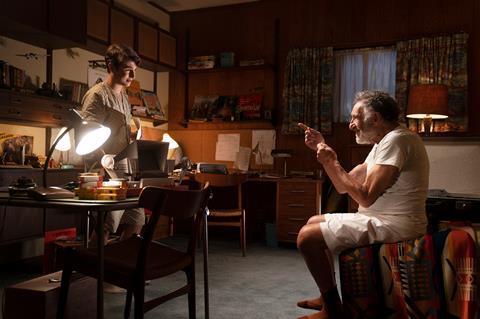 Poland-born cinematographer Janusz Kaminski first came to Steven Spielberg's attention when the filmmaker saw Wildflower, a 1991 TV movie directed by Diane Keaton that Kaminski had shot. On the strength of it, Spielberg hired him to work on Class Of '61, an American Civil War TV drama he executive produced, and then on Schindler's List for which Kaminski would win the first of his two Oscars (his second was for Saving Private Ryan), kickstarting a creative partnership that has now spanned 20 films and almost 30 years.
"There are very practical and logical reasons," says Kaminski, 63, of their ongoing collaboration. "Most directors don't have that kind of a vibrant career where they make a movie every year, and I make myself always available. And I like the movies he makes. I like the process when we make those movies. I like his work ethic. I like how he respects his collaborators. I like how he can see the best things in the people he works with and encourage us to do our best, and not be afraid.
"We have tremendous respect for each other, and I enjoy working with him more than with anyone else — not that I have that many other ventures with other directors. Marriage is not a good analogy because marriages fall apart — but like a very good brotherhood, a great friendship between two guys who both love movies."
Their 20th feature together is Amblin Entertainment and Reliance Entertainment's The Fabelmans, which Universal Pictures released in North America in November, grossing $12.5m at press time. Co-scripting with Tony Kushner, Spielberg tells the semi-autobiographical tale of Sammy, a Jewish kid in 1960s America, who dreams of being a filmmaker when he grows up.
"What I learned from The Fabelmans is we are both fascinated by living your life through movies and making movies for the love of it, and having them be such a big part of your life where you occasionally must make the choice, movies or civilian life?" says Kaminski. "I prefer the movies and making movies more than my civilian life. I can't speculate about him, but I think The Fabelmans gives you the answer."
After emigrating from Poland to the US aged 21, Kaminski graduated from Columbia College, Chicago, before studying filmmaking at the AFI Conservatory in Los Angeles. Unlike his friend and long-term collaborator, Kaminski did not grow up making movies when he was a boy, although the cinema itself opened his eyes to the West and the possibilities it represented.
"The only places we could travel were Czechoslovakia and East Germany, and both were rather bleak," he recalls. "We couldn't travel to the West, but we could see American movies. Somehow the Polish censorship permitted its citizens to see great theatre, to listen to great music, and to see great movies. In Poland, there was less food, but we had tremendous artistic freedom compared to the other Eastern Bloc [countries]. I wanted to come to America because of what I learned from those movies."
Romantic notions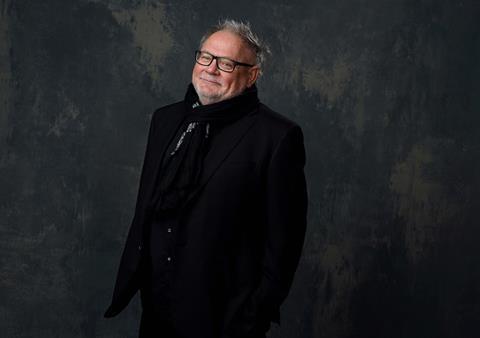 The look of The Fabelmans was inspired by glossy lifestyle magazines of the 1960s. "My perception of that period is very innocent. I love beaut­ifying light and beautifying story­telling; I'm a sucker for old traditional Hollywood," says Kaminski. "I'm not interested in faithfully representing the reality of the '60s and '70s. People are not walking in warm light, with backlight, during the '60s and '70s. It's the story of a kid growing up in an almost idyllic environment. And I wanted the story to be bigger than life, more beautiful, romantic.
"It's a fable. And the fable allows you to be more theatrical and more classical with the lighting," he continues. "The only major stylistic change was the section starting with Sammy being invited for an interview, and he has this beautiful conversation with his father. That scene I wanted to make it more realistic. It's more contemporary."
When it came to recreating Spielberg's 8mm home movies as the work of fictional stand-in Sammy — a toy train crash, a western and a Second World War epic, the latter two inspired by the filmmaker's hero John Ford — Kaminski shot on 16mm and then degraded the image. "The technology of 8mm movies is such you cannot strike a print from 8mm anymore."
He also wanted them to be "bigger and better" than what Spielberg had made. "Not to say his were not good, but we wanted to make them slicker, so we took a little bit of a licence," Kaminski says. "But they showed interesting angles and how clever he was in terms of getting the shots and enhancing the visual storytelling by throwing dust or shaking the camera or the wagon. He was very creative in that aspect.
"We did not copy any shots — he would stage the scenes according to his memory. The whole movie was tremendously enjoyable for him, but also emotionally draining."
Filming the scene in which Sammy's parents tell their son and his sisters that they are getting a divorce was particularly painful for Spielberg, but also for Kaminski who was himself the child of divorce. "We would get emotional. I got emotional because of what my children must have gone through when I was going to get a divorce. When those memories were happy, he was laughing. When they were traumatic, he was crying, because he's a very sensitive director. It just happens that he's got this gift of being an entrepreneur and a businessman, but he's a poet. He makes movies for mass audiences, but they're full of artistry and poetry."
For The Fabelmans' final shot — of teenage Sammy emerging onto a studio lot, having just met one of his filmmaking idols, director John Ford (played by David Lynch) — the camera adjusts to reframe the horizon, as per Ford's barked instructions. "As he's walking away [from camera], we tilted up. But it was a very conventional tilt," explains Kaminski.
Later, in post, Spielberg went back and had the visual-effects department make it more dramatic. "He shook the image like someone almost kicked the camera, to look much more organic and brutal, and forced you to think of the lesson Sammy had just gotten. It was an amazing choice. I wish I could take credit for that, but that was purely his creation."