Screen talks to Daniel Susz in his first year as head of Israeli competitions at Jerusalem Film Festival.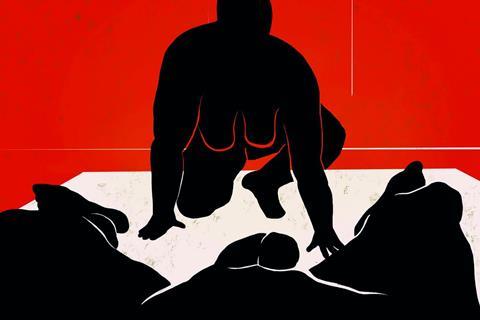 Short films are an essential part of the Israeli film landscape and Jerusalem Film Festival (JFF). "Israeli filmmakers make a lot of short films," notes Daniel Susz, the newly appointed head of Israeli competitions at JFF, who is responsible for the local dimension of the festival's programme, notably the documentary and shorts competitions. "For up-and-coming directors, it takes a long time to get the first feature funded so short films are an important creative outlet for them, not only as a showcase for talent but also an important medium in itself."
Susz should know. His short film The Revolution screened in the Israeli Short Film Competition at last year's JFF. Now he works with a special committee comprising local film professionals and filmmakers to select the programme. "Once we have seen all the entries, we have an intense debate in which we choose a selection of what we believe are the most powerful, original and innovative Israeli films this year," Susz says.
He identifies repression as a recurring theme in this year's line-up. The films include Aleeza Chanowitz's Shabbos Kallah, about Elka, an immigrant in Israel who struggles to keep her mouth shut at her friend's pre-wedding social event.
Also screening is Worth Every Penny, a product of 10 directors from the Sapir Academic College. The 14-minute animated documentary looks at posts written by consumers on online sex forums, and testimonies of women in the sex industry.
The Israeli Short Film Competition is the centrepiece of JFF's short-film strand, which also includes screenings of international shorts. It comprises 18 films, and all but four of them are by filmmakers from Israel's vibrant film schools this year. Last year 13 of the 20 short films were by local film-school students. The short films span all genres and the selection includes five animations and three documentaries.
Oscar shortlist
The short-film jury — Tova Ascher, director of A.K.A Nadia; Asaph Polonsky, director of One Week And A Day; and Javier Porta Fouz, director of the Buenos Aires International Festival of Independent Cinema — will present three awards: the Van Leer Award for best live-action short film; the Van Leer Award for best documentary short film; and the Jerusalem Development Authority award for best animated short film. The winner of the best narrative short will automatically be entered into consideration for next year's Oscar shortlist.
The festival is also screening the 2018 Oscar nominees for the live-action and documentary short films as well as the films from the European Film Academy's Short Matters! programme.
Some 220 short films were submitted for consideration in this year's selection, which is a return to 2016 levels after a slight drop last year. Susz was impressed by the quality: "We have a really good programme but we also had to turn down other great films."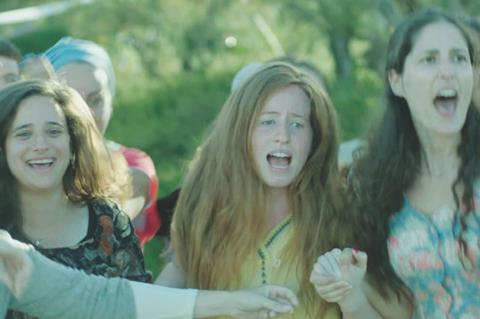 He points out half of the 18 films were directed or co-directed by women. These include Lihi Sabag's Oshri, about a woman attempting to get close to her one desire, and Mor Israeli's animation Clapotis, set during a winter's afternoon in a swimming pool.
Sabag won the best documentary award in the Israeli Shorts Competition last year for A Ray Of Light (Keren Or), while Clapotis is the only work in this year's line-up to have originated from outside of Israel, coming from La Poudriere in Paris.
Many of the short films are screening as world premieres at JFF, although several have already won acclaim on the international festival circuit. Ines Moldavsky's The Men Behind The Wall won the Golden Bear for best short film at this year's Berlinale; Oren Gerner's Gabriel screened in Short Film Competition at Cannes; and Atara Frish's The Love Letter received a special mention at Tribeca Film Festival in April.
Filmmaker insight
As a director himself, Susz has used his experience to inform his first year in the position. "When it comes to sensitivity around working with filmmakers, understanding what kind of process they're going through is important," he says. "Some of my insight on film comes from being a filmmaker, but at the end of the day it's a subjective role."
He is aware of the influence his choices have in wider Israeli culture. "It's a role that comes with a lot of responsibility, in a festival with this status in an industry of this size," he says. "We're always looking for a broad and diverse programme. Of course, the most important thing is cinematic excellence, but we're also interested in creating something diverse both cinematically and culturally."
Israeli Short Film Competition
Christie Isn't Coming Back - dir. Avner Matsliah, independent
When Filipina stay-at-home nurse Christie disappears, Araleh is forced to help his brother tend to their dying father. Trying to protect himself, he begins spreading white lies, which only bring on the inevitable end they all feared.
Gabriel - Oren Gerner, independent
A teenager is walking through the forest with his classmates, looking for Gabriel, a kid from his boarding school who went missing. After a violent incident, he drifts away from the searching crew, deeper into the forest.
Leap - Alex Klexber, Bezalel Academy of Arts and Design, Jerusalem
A young woman who has been carrying her grandmother on her back her whole life tries to escape a tenement, the buildings of which form a wall imprisoning its inhabitants.
The Men Behind The Wall - Ines Moldavsky, Bezalel Academy of Arts and Design, Jerusalem
An Israeli woman makes contact with men from the occupied territories via dating websites. Through phone calls and encounters, ideas of sexuality and oppression are re-examined.
Oshri - Lihi Sabag, The Ma'aleh School of Film and Television, Jerusalem
When Sima decides to get close to the one thing that matters to her, she has no idea of the price she will have to pay.
Shabbos Kallah - Aleeza Chanowitz, The Sam Spiegel Film and Television School, Jerusalem
Elka is a new immigrant to Israel who is not good at keeping her mouth shut. During the Shabbos Kallah for her best friend, she tries to prove her value — especially as a sex expert.
Girl With A Fork In A World Of Soup - Yotam Knispel, Beit Berl College Faculty of Arts
Dafna is a drummer with lots of love to give, but no one to give it to. The guitar sounds coming from next door will lead to a chance.
Just Passing With Dr Zussman - Yannay Matarasso, Anat Efrati, Bezalel Academy of Arts and Design, Jerusalem
Another episode in Dr Zussman's mysterious talk show: who will be the unlucky guest tonight?
The Love Letter - Atara Frish, The Steve Tisch School of Film and Television, Tel Aviv University
When Noa finds a special love letter in her locker, she struggles to reconcile her safe, restrained world and her urge to feel — at least for a brief moment — loved.
Moon Drops - Yoram Ever-Hadani, independent
A factory worker assembles an enigmatic machine that produces liquid drops from moonlight.
Shore Stories - Uri Smoly, The Sam Spiegel Film and Television School, Jerusalem
From building towers out of bottles, to marriage proposals and fishing, Shore Stories introduces us to characters on the shores of the Kinneret.
Worth Every Penny - Ilona Yudin, Paz Bernstein, Muli Asido, Erika Cumpton, Adam Magrala, Lara Buyom, Sarai Abergel, Yael Solomonovich, Guy Livna, Noy Friman, Sapir Academic College
An animated documentary based on posts written by users of online sex forums, and by testimonies of women in the sex industry.
Asa Turns 13 - Sali Elimelech, Sapir Academic College
Asa lives with his father in a small Israeli town. The day before his bar mitzvah, Asa must deal with his father's expectations and social pressures — two factors that lead him to chart his path in life.
Clapotis - Mor Israeli, La Poudriere, France
Depicts a winter's afternoon in the swimming pool.
Homeward Bound - Tamar Goren, Minshar School for Art
In a small apartment in Tel Aviv in the hot and humid days of August, 17-year-old Noga is searching for a place of her own while her parents are going through an ugly divorce.
Like Us, Lovers - Dotan Moreno, independent
In an Israeli suburb, two fathers meet after their kids get into an accident. One is insecure and unhappily married; the other divorced and unemployed. They slowly become involved in each other's life.
The Silhouette Of Braids - Rotem Dimand, The Sam Spiegel Film and Television School, Jerusalem
For 50 years, a family archive was left in the dark, until Rotem persuaded her mother, Varda, to watch her childhood anew. The 8mm films shed light on past memories mixed with the present; of mother-daughter relationships.
Tom - Rotem Katz, The Steve Tisch School of Film and Television, Tel Aviv University
Iris goes on an agonising journey in the middle of the night, which, for the first time, may give her some peace of mind.