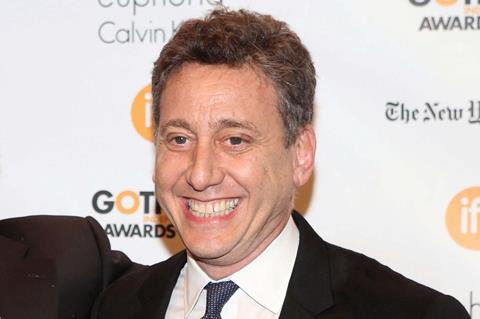 In many ways Cinetic CEO John Sloss pioneered the domestic independent sales business as it is known today.
In the late 1990s and early 2000s, Sloss's legal background, aggressive deal-making style and connection to emerging talent and A-list festivals such as Sundance put him at the heart of the US independent industry.
He became known for getting top dollar from buyers for modestly budgeted movies which often went on to become critical and commercial hits, including Napoleon Dynamite, Super Size Me, Little Miss Sunshine, Precious and The Kids Are All Right.
However, with the growth of the agencies into the sales space Sloss once dominated, the executive and his versatile New York-based mini-studio Cinetic - which operates in sales, legal representation, management, publicity, distribution and production – are at a crossroads.
Never one to stand still, Sloss sold distribution platform FilmBuff last year and since then he has been busy (hands-on) producing movies for the first time.
Sloss remains legal representative to an impressive array of directors, including Richard Linklater, Todd Haynes and Kevin Smith and he is also growing his management footprint with clients such as Linklater, Justin Lin and Asif Kapadia.
Screen spoke to Sloss about his future plans and the current direction of the business he has done so much to shape.
What is on the agenda at Cinetic today?
One of the challenges of Cinetic is that we do so many different things. We're trying to clarify that message and build on our existing business. Management is at the heart of that realignment. We finally opened a Los Angeles management office this year. That's what my focus is. We're ambitious; we have a beautiful space. There could be some more hires on the horizon.
Can we expect to see a rise in client numbers in the near future?
That's the plan.
Who are your ideal clients?
Multi-hyphenates who can work in different realms: TV, digital, features, whatever direction their creativity moves them.
You launched an international sales company last year. Is that still a focus?
Yes. We haven't applied the resources to it that we have towards management but it's certainly on the agenda.
Has it been frustrating for you how the agencies have moved into the domestic indie sales space you once dominated?
I can't blame the agencies. A lot of those agents in that space today are people I trained. They got the idea that if they're supplying talent to a movie then they can insist on selling that movie and that has become something that they have become very effective at doing, almost controlling the market. I would be lying if I said it wasn't a source of frustration but I wouldn't want to dwell on those kinds of things. We've pivoted and we still sell at least 50% of the documentaries that get into the marketplace and that's always been a passion of ours.
This year, you have produced Richard Linklater's Last Flag Flying, Todd Haynes' Wonderstruck and Ethan Hawke's upcoming drama Ablaze. That's new terrain for you…
I have always consciously avoided taking capital-p producer credits but I wanted to try my hand at producing: being on set, being a more immersive participant in the process.
How have you found working with Amazon on Last Flag Flying and Wonderstruck?
Amazon is emblematic of what the studios of the future are going to be because until now, the people who finance content lived and died by the performance of that content, whether that's a studio or network. Amazon does not live or die. They obviously want to make great stuff and they want it to be profitable, but they have collateral benefits of making this content and I think there's going to be more and more of that in the future.
What is the outlook for the sales business?
In the short term, the future is very rosy. There's a lot of money chasing content. Unless piracy puts us out of business, it's all good.
Digital transactions haven't filled the gap of DVDs but Netflix, Amazon Prime and Hulu are very well funded, they are in competition with each other and they are providing a lot of the momentum that's in the space now. We'll see what happens with the consumer brands getting more involved: Apple, Facebook, Google. YouTube Red is another aggressive player. It's the Wild West right now. As long as we stay close to the creators, we'll be fine. The finite resource now is imagination and talent
What's your take on Apple's growth in the content space? We hear they are now bidding on narrative movies…
I think that's right. I'm actually in the middle of a negotiation with Apple over a movie. Brands are going to have to figure out how to convey their message in ways other than traditional advertising slots. I think one of those means is going to be storytelling. We're entering a very interesting period in that regard.
Have Facebook come calling in the same vein?
Yes. We're developing a project with them. It's a big-budget limited series. If it goes ahead, it's going to be sensational. It is something they have developed. We're only scratching the surface of what they're going to do.