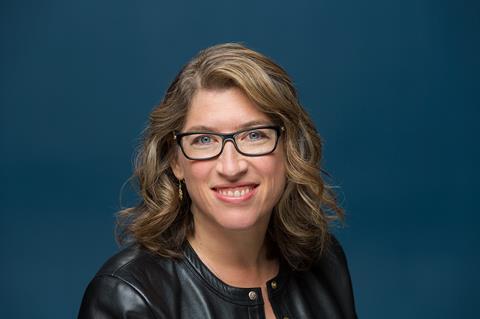 US director Lauren Greenfield is in Venice for the world premiere of her feature documentary, The Kingmaker, about the corruption and nepotism of the Marcos dynasty of the Philippines. The film was picked up by Dogwoof for international sales earlier this month. Showtime Networks will release it theatrically in the US in October.
Greenfield admits her "astonishment" her 90-year-old subject, former first lady Imelda Marcos, was able to re-enter mainstream Philippine politics following countless corruption scandals and in spite of having had to flee her homeland in 1986 following massive People Power protests against her husband Ferdinand Marcos' dictatorial government. In 1991, she and her family were allowed to return to the Philippines.
The Kingmaker follows her attempts to regain and consolidate power through her son, Bongbong.
Despite her advanced age, Marcos, with whom Greenfield collaborated closely, easily outpaced many of her crew members during the shooting of the documentary.
"When she was first lady, she says she would sleep two or three hours a night," Greenfield says of Marcos, who was married to late dictator Ferdinand Marcos who ruled the Philippines for 20 years from 1965. "She says nothing makes her tired except for depressing news on TV."
Greenfield had crew members "who were a third of her age and who she was exhausting with her pace. It is always very hard to keep up with her and, yes, she is a force of nature."
Marcos is notorious for her shoe collection, conspicuous consumption and Marie Antoinette-like lifestyle and has been accused of stealing between $5bn-$10bn of public money. She was found guilty of corruption in 2018 but has yet to serve any time in prison. Yet Greenfield admits to a sneaking admiration for her.
"I did like her," she says. "That was one of the things that made me want to delve into [Imedla's story]. She is so charismatic and attractive – and so generous on a person-to-person level, generous with her time and openness. She is always giving gifts, including to our crew."
Greenfield has been photographing and chronicling the lives of wealthy Americans in documentaries including Generation Wealth and Queen Of Versailles.The Kingmaker has a political dimension those projects did not.
"With the Marcos family, wealth is a little bit different.," the filmmaker explains. "It's not so much about the lifestyle. It is more about politics and power. For me, the 'follow the money' part of the story was about how they were able to keep the money they had amassed during the dictatorship and how they were able to use it to get back into power."
On camera, Marcos talks about her friendships with Chairman Mao, Saddam Hussein and Muammar Gaddafi, saying they were always nice to her.
The Kingmaker is also screening in Telluride and Toronto. Greenfield says there are no plans to distribute the film in the Philippines yet and Marcos herself has yet to see the film.
First fiction film
Greenfield is now looking to make her first fiction film. She is attached to direct Man Under, based on a story by Ann Cherkis, that is being produced by Alexandra Milchan. "It's about a dysfunctional family that lives in New York. There are some class issues as part of the story but it's about how a photograph taken of them changes their lives," she explains.
"It's not like I've always felt an urge to make a narrative film. But my work has always moved forward by trying new things and by being challenged in new ways."
Greenfield is also developing projects through Girl Culture Films, the Los Angeles-based company she runs with associate and husband Frank Evers (who also produced The Kingmaker) which represents female directors. Its main focus is commercials and branded content but it is also developing series.
Girl Culture has just launched new campaign Equality Can't Wait, directed by Natasha Lyonne and featuring Sarah Silverman and Maya Rudolph. It explores why it will take 208 years to achieve gender equality.