Russian drama plays at Sarajevo Film Festival this week.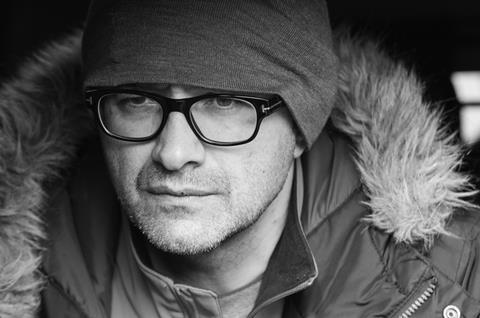 After previously collaborating on the Oscar-nominated Leviathan and Cannes Un Certain Regard jury prize-winner Elena, director Andrey Zvyagintsev and producer Alexander Rodnyansky team up once again on Loveless.
The film, which premiered in Competition at Cannes in May this year, follows a couple going through a divorce who must bond together to track down their missing son, who disappears during one of their bitter arguments.
Screen's review from Cannes described the film as a "cruel, desolate, unforgiving image of Russia's new middle class".
Wild Bunch is handling sales, Sony Pictures Classics has the film for the US and Altitude has it for the UK. Sony also released Loveless in Russia on June 1, soon after its Cannes debut, where it clocked 334,000 admissions and grossed more than $1.5m.
Loveless plays in Sarajevo Film Festival's Kinoscope strand on August 15 and 16, Screen caught up with director Zvyagintsev and producer Rodnyansky to talk about the making of the film.
This is your third movie together; why did you choose this particular project?
Alexander Rodnyansky: The most important issue for me is what kind of movie Andrey wants to do. Travelling across the US together after the awards campaign for Leviathan (the film was Oscar-nominated in 2015) we came up with the idea of doing a movie based on family relationships. Andrey has a gift – he sees the universe in a drop of water.
Leviathan was celebrated as a political film; did its international reputation have any effect on your careers back in Russia?
Andrey Zvyagintsev: In short, nothing has changed. I haven't had any bad fallout. The only issue was a Russian law in 2014 about the use of curse words in film. I think the curse words used in Leviathan are necessary because they show the strength, passion and anger in the dialogue – it was a loss that viewers [in Russia] were not able to hear that.
Do you have any issues accessing state funding for your projects?
Rodnyansky: After the uproar that Leviathan caused in Russia, I made the conscious decision not to apply for any state funding in Russia. The minister of culture went to great pain to emphasise their dislike of the film.
We teamed up with a Russian producer who is also a successful business man and we managed to structure the project in the framework of European co-production. (International partner's on the project included Arte France Cinéma and Why Not Productions from France, Senator Film Produktion from Germany, and Les Films du Fleuve from Belgium).
You released the film in Russia on June 1, almost directly after its Cannes premiere. Why did you make that decision?
Rodnyansky: It was a new strategy to use the buzz at Cannes to help the Russian audience become aware of the film. Auteur dramas have no chance to compete with major blockbuster releases without spending a lot of money on promotion – this way the festival premiere is a major source of marketing.
It was also important to release quickly because of piracy, which practically destroyed the theatrical distribution of Leviathan in Russia – it was pirated 10 million times after its Golden Globe win, before its Russia release.
Zvyagintsev: I do not entirely care about where the viewers see the film – if the person really wants to see the film and they watch a pirate copy which is poorer quality, that's their choice. I think they will lose something… it is better to see it in cinemas.
Did you have to show the film to censors to get the release in Russia?
Rodnyansky: We don't need to do that.
But you needed a release certificate?
Rodnyansky: Yes but the film was in line with what the law requires – the only problem was curse words.
What's your take on the ongoing debate about the emergence and dominance of SVoD players – is it damaging for the independent film scene?
Rodnyansky: I still believe theatrical distribution is extraordinarily vital for movies – it's one of the most significant factors in helping the independent film industry to survive. However, I can tell you that [an offer from Netflix or Amazon] is extraordinarily seductive.
It would be hard not to discuss [a deal with an SVoD company], especially as we are facing serious financing problems with independent movies. But, as a matter of principal, I would ask Netflix (for example) to use all of their resources to promote the theatrical release of the movie as well, if it was day-and-date.