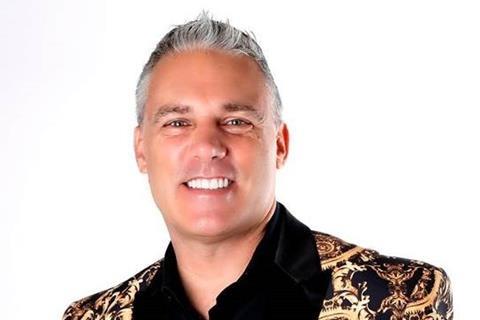 The 38th edition of Miami Dade College's Miami Film Festival is a hybrid format mixing physical cinema screenings and virtual screenings geo-blocked to the US. Running March 5 to 14, the festival will showcase international films to local audiences at host venue Silverspot Cinema in downtown Miami, with all social distancing measures in place.
The festival opens and closes with two world premieres from Miami artists: Edson Jean's Ludi and Jayme Gershen's Birthright. The event sees the return for a third consecutive year of Knight Heroes, a programme created with the support of Knight Foundation, in a new format and a virtual platform. Precious Gem awards will be presented to Pedro Almodóvar, Rita Moreno and Javier Cámara, as well as Art of Light awards to Aldis Hodge, Andra Day and cinematographer Joshua James Richards. Riz Ahmed will receive the Impact award.
Festival executive director Jaie Laplante talks to Screen about the pull of cinema screenings, the draw of international filmmaking to Miami audiences and why a smaller lineup doesn't mean a reduced workload.
How do the changes to this year's Miami Film Festival manifest themselves?
We're keeping to one venue only. Traditionally we've used up to six venues. Our motto this year is to keep everything simple and safe and still be festive. We're not encouraging really large gatherings but the theatre experience is something we really believe we need continuity with at this time. It is really important that we don't lose sight of how important that theatrical experience is. Most of our films will have the opportunity to be premiered that way first and then they will available starting the next day in our virtual cinema for 48 hours.
Can you explain a little more about redefining the Miami Film Festival for the new era of film?
The idea is this hybrid. The important part of the hybrid is the theatrical component. Films are made to be screened in a cinema and that's where they should go first. For people that are not able to go to the theatre or can't fit it into their lifestyle, the virtual option is there for them.
How hard was it putting together your line up for this year?
It was a challenge. There's a lot of films that are still holding back, that don't want to premiere right now. We had some films that we were tracking we were interested in that simply weren't ready to debut yet. I am a great believer in the path of least resistance. There were other films that want to launch now, such as Nudo Mixteco, directed by Mexico's Ángeles Cruz, and 1991, directed by Sergio Ramirez, from Guatemala which is produced by Jayro Bustamante. These are films that feel they are ready to launch into the world and we are able to give them a theatrical launch.
The lineup is only about 50% of our usual size of the festival. Since we're doing a virtual festival and a theatrical festival simultaneously so even although it is half the amount of films it is double the amount of work so it all equals out.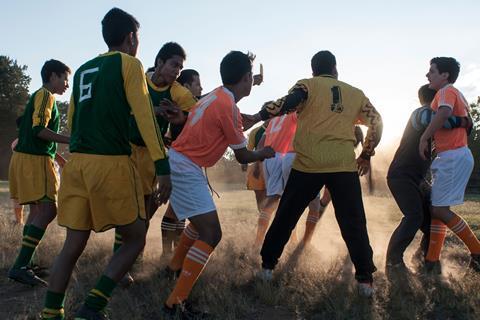 How does the Miami Film Festival act as a gateway to the US for international films?
Miami is a very international city. For more than two thirds of the residents here, English is not their first language. It is definitely a connector gateway for people from Europe and Latin America.
How important is it to foster Miami's creative and technical talent?
It's hugely important because a large part of our audience is the creative community. We encourage that in a great number of ways. We have a large cash competition for films that are shot and set in South Florida – not necessarily just South Florida creatives – open to anyone who wants to come here and set and tell their stories here. [This year's $40,000 Knight Made in MIA Feature Film Award, supported by Knight Foundation, will go to a jury-selected feature film that has a substantial portion of its content (story, setting and actual filming location) in South Florida and that best utilises its story and theme for universal resonance.]
One of the programmes I am most proud of is called Knight Heroes, named after our sponsor, Knight Foundation. It is a real talk with creatives who have made a breakthrough in their careers, talking about how they did it, what they went through to find their own voice and find their own confidence. It is a really personal look at their journey to becoming a filmmaking artist.
This year we have Radha Blank (The Forty-Year Old Version) and Amy Seimetz (She Dies Tomorrow). Both of them are going to be having a conversation with their heroes, people they have learned from. Radha has chosen Gina Price-Bythewood (Beyond the Lights, The Old Guard) and Amy has chosen Barry Jenkins' producer partner Adele Romanski (Moonlight, Never Really Sometimes Always). That is something that people go away from that embued with the feeling 'hey I can do that, I can do it too'. That's the greatest gift we can give to Miami creatives.
Spanish auteur Pedro Almodóvar will pick up this year's Precious Gem Master award virtually before the Miami premiere of his first English-language film, the live-action short The Human Voice, starring Tilda Swinton?
The very first edition of the festival showed his third film Dark Habits (Entre Tinieblas). He's had many of his films in our selection over the years and he is hugely popular in the city. As the first festival in North America to ever show his work, Almodóvar credits Miami as being important to the development of his international career.
What are you most looking forward to from this year's festival?
Being in the theatre. I love that theatre experience. Fingers crossed. We know that things can change at any minute and we're ready for that.