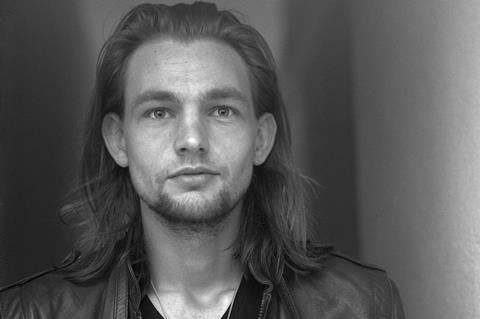 "I am an outsider," claims rising German director Henning Gronkowski, whoes debut feature Yung, about Berlin's youth subculture, made its world premiere at the venerable Sendlinger Tor at the Munich Film Festival (Filmfest München) on Monday evening (July 2) .
"I don't belong to any group of filmmakers and didn't go to film school," he explains. "I don't have that network which other directors might have coming to a festival like Munich."
But Gronkowski is not a newcomer to the film industry. He started out on the other side of the camera as an actor appearing in six films by the legendary German cult director Klaus Lemke, including Finale, Berlin für Helden and Unterwäscheliegen. Indeed he appears, Hitchcock-style, in several scenes in Yung.
The seeds for his feature debut were sown during a stay in Amsterdam when he started gathering ideas for a film as he waited for his car to be repaired. Initially, he had planned to find an established production company to handle the production side, but decided it would be better to set up his company - Gruppe Gronkowski Production - to guarantee himself the freedom to make the film as he wanted.
"Yung captures parts of my own personal life and the world I dived into for 10 years," Gronkowsk explains. "I wanted to expose the Berlin youth subculture through events that happen in a parallel world hidden from the public awareness. It's a generation of kids which has all the possibilities in life, but, on the other hand, has no clue what they want to do with it."
The portrait of this new 'lost generation', inspired in part by films such Larry Clark's Kids, centres on four young girls in modern- day Berlin. One earns extra money via webcam porn, her best friend is being drawn into a downward spiral of addiction, while another muses about love when she is not actually selling drugs, and the fourth dreams of escaping to Los Angeles.
To prepare for the film, Gronkowski, now aged 29, revisited many of his old haunts on the Berlin club scene to photograph the partygoers for a mood book to accompany his screenplay. He used it as a visual reference when he went out to raise the budget.
Given the film's subject matter, he didn't consider the usual route of approaching Germany's public film funders and broadcasters. "I was a no name for them and, in any case, it would have taken some time to get a decision because of the way they operate with deadlines and so on," Gronkowski adds.
He instead secured backing from a number of private investors including a Swiss businessman, a hedge fund manager and the Berlin artist Alexander Iskin. He was introduced to Anatol Nitschke of deutschfilm, co-producer of Sebastian Schipper's award-winning one-shot film Victoria. He oversaw the production process along with Gronkowski's company and is now involved in finding a theatrical distributor in Germany and sales agent to handle Yung internationally.
Gronkowski's below-the-line collaborators came together when he met the US indie filmmaker and producer Mike Ott of Small Form Films at the Viennale in 2015 where Ott's short Lancaster, CA was screening.
Ott invited Gronkowski to Los Angeles to meet the Californian indie community - most notably, Charles Mazery from Iconoclast, who introduced the German director to the Oscar-winning film editor Angus Wall's Rock Paper Scissors who agreed to edit Yung.
New York-based Nathan Silver, who had co-directed with Ott the indie meta-comedy Actor Martinez, introduced Gronkowski to that film's editor Adam Ginsberg, who also works as DoP. He joined Yung as the project's cinematographer.
Before the film has hit a single cinema screen, the ambitious Gronkowsi is now mulling a follow-up which catches the girls a few years after the events depicted in Yung.
The Munich Film Festival runs from June 28 to July 7.