Spain's independent producers are adapting their business models to challenging times, armed with slates brimming with new projects made by exciting new filmmakers.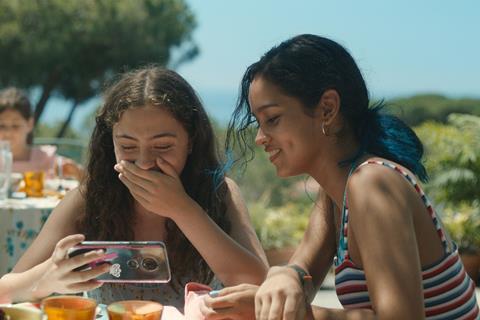 The Cannes selection of Clara Roquet's Libertad in Critics' Week and the short films Sycorax by Lois Patiño and Matias Piñeiro and The Windshield Wiper directed by Alberto Mielgo in Directors' Fortnight offer a dynamic snapshot of Spain's emerging talent.
The general mood in the territory's energetic independent production sector is one of hope. That is not to dismiss the gnawing post-pandemic anxiety about the future of distribution and exhibition, and the touch of frustration about the friendly fire coming from the US trio of Netflix, Amazon and HBO, which are gobbling up cast and crew.
But Roquet and Patiño are the tip of the iceberg when it comes to exciting new talents. Among them are many women directors making their first features. Roquet is part of an impressive new wave of Catalan filmmakers alongside Carla Simon (Summer 1993) and Belen Funes (A Thief's Daughter).
Roquet is an experienced screenwriter with credits that include Petra, directed by Jaime Rosales, and 10.000 km, directed by Carlos Marques-Marcet. Libertad is Roquet's first feature as a director. She has taken this step with a coming-of-age story about two girls from different backgrounds who become friends during a summer holiday by the sea. Shot in Catalonia, the film is produced by Avalon and Lastor Media, with Belgium's
Bulletproof Cupid; Paris-based sales outfit Playtime is handling international sales.
Alongside Roquet's feature debut, other names have come to the forefront in recent months with premieres at Malaga Film Festival in June. They include Julia de Paz Solvas' Ama, which won the best actress award for Tamara Casellas as a desperate homeless mother; Claudia Pinto's The Consequences; and Ainhoa Rodriguez's Mighty Flash, which won the special jury award.
At the Goyas in March, Pilar Palomero's directorial debut Schoolgirls, which premiered at Berlinale Generation Kplus in 2020, won best picture, best new director, best original screenplay and cinematography. The latter prize was awarded to a woman, Daniela Cajias, for the first time in the award's history.
International profile
On the international circuit, Nuria Gimenez Lorang caught the critics' eye and won the Found Footage award in Rotterdam with her dazzling My Mexican Bretzel, a film that treads a fine line between documentary and fiction.
Among other talents to watch are Luis Lopez Carrasco, who won the Goya for best documentary in 2021 with The Year Of Discovery(Begin Again Films has international rights); Maria Perez Sanz (Karen, an intimate portrait of author Karen Blixen, also sold by Begin Again); David Perez Sañudo (Ane Is Missing); Pedro Collantes (The Art Of Return); Polo Menarguez (The Plan); and Théo Court (White On White).
Watch out too for Alvaro Gago who is developing Matria, which won best short at Sundance in 2018, into a feature that starts shooting this autumn.
On the more experimental front, Lois Patiño's second feature Red Moon Tide premiered in the Berlinale Forum in 2020. He is part of a new generation of Galician filmmakers along with Diana Toucedo, Eloy Enciso and Oliver Laxe (Fire Will Come). Patiño is already on Cannes' radar, with the short Sycorax, co-directed with Matias Piñeiro and inspired by Shakespeare's The Tempest, screening in Directors' Fortnight this year.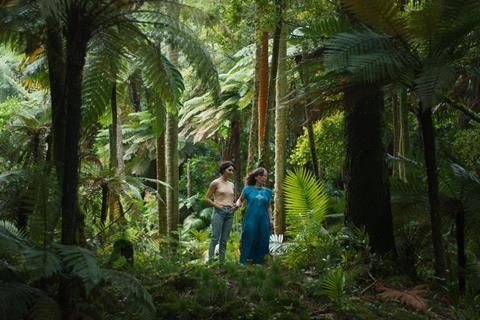 What is encouraging about Spain's independent production sector is the number of filmmakers making their second and third films. Carla Simon, Belén Funes, Pilar Palomero and Celia Rico are all working on their new films and Simon's Alcarras is already in production.
The Windshield Wiper, an animated short by Alberto Mielgo, is the second Spanish title in Directors' Fortnight. It is produced by Leo Sanchez Studio in the US and Pinkman TV, Mielgo's production company in Spain. The animation sector is thriving: Robot Dreams, the new feature from Pablo Berger, is a co-production between Spain's Arcadia Motion Pictures and France's Noodles Production and Les Films du Worso.
Alberto Vazquez's Unicorn Wars is another Spain-France co-production and was showcased as a work in progress at Annecy International Animation Film Festival in June.
"Spain has become a production centre of choice," says Sandra Tapia, an executive producer with Barcelona-based Arcadia Motion Pictures. "This last year when I have called crews and actors, a lot have been fully booked. I have never witnessed anything like it."
The demand for talent partly explains the names breaking through. "The US platforms have such financial might that they can bet on new names or projects with a confidence that independent producers cannot always afford," adds Tapia. The downside, she says, is "the cost for actors has gone up and sometimes you have to remind agents that you're not an American multinational".
Most independent producers will keep on working in projects destined for theatrical release while at the same time developing projects for the big streaming companies: some platform originals, some with rights for the VoD window, some are features, others are TV series.
Producer Mariela Besuievsky of Tornasol Media points to reasons behind the diversification: "Our current productions are all designed for a theatrical release, but the situation is complicated. It is not yet clear how, and how many, cinemas will survive," she says.
Cinemas in Spain have been largely open throughout the past year, but few independent releases have stood out. "They didn't attract a lot of audiences," says Besuievsky. "Some of our releases did not perform as well as expected." She calls on exhibitors to help the independent sector.
"It would be nice if there was some quid pro quo, for example giving some more screen time to producers like us who released films during this last year, helping to keep cinemas open. Windows should be redesigned, but I'm afraid this will be forgotten as more and more American productions become available again."
Maria Zamora of Avalon, whose credits include Roquet's Libertad and Simon's Alcarras, hopes producers have other options for funding and distribution beyond the US streamers. "The ideal would be an ecosystem that allowed for independent producers to work and not leave everything in the hands of big streamers," she says. "At the end of the day it is our audiovisual heritage too. Cinema has to do with economy, with finance, but it's also culture and we shouldn't forget that, nor the fact the Spanish film history and industry has been built by independent producers."
Many fear the government's plan to support the industry will not benefit independent productions. "The effect will be marginal," says Alex Lafuente, co-founder of BTeam Pictures, who co-produced Palomero's Schoolgirls with Inicia Films and is working on Palomero's next film, La Maternal, with Inicia and Les Films du Worso in France. He is also producing Paula Ortiz's Teresa and Carlos Vermut's Manticora.
"When looking at the small print, the amount for independent production is minor, when it should be a priority," says Tornasol's Besuievsky. She points out Spanish producers look on with envy to the level of state support received, for example, by their French counterparts.
Streamer collaborations
Both Avalon and BTeam, distributors as well as producers, are developing projects with VoD platforms, or considering doing so. Like most of their colleagues, they are adapting to the changing times. They have seen off 2020 with their engines running and a portfolio full of new projects.
"We have been lucky with Schoolgirls," says Lafuente. "With all the [Goya] awards, Palomero's film had the chance to shine. And from the distribution point of view, we also had titles that connected with what the audience was looking for in such a difficult year, like Fernando Trueba's Forgotten We'll Be and Thomas Vinterberg's Oscar winner Another Round."
There is hope a new generation of talent will reach an audience in theatres, at home and on the international circuit. "We are quite romantic. We can't imagine our films not having a theatrical release," adds Arcadia's Tapia. "But we cannot ignore the changing times either. One thing the pandemic has increased is the demand for content. The question is where and how will people watch it, and to find the best channel depending on what you are producing."