The Americas region scored Oscar and Bafta nominations last year with Santiago Mitre's historical drama Argentina, 1985. Screen celebrates the candidates looking to go the distance at this season's awards.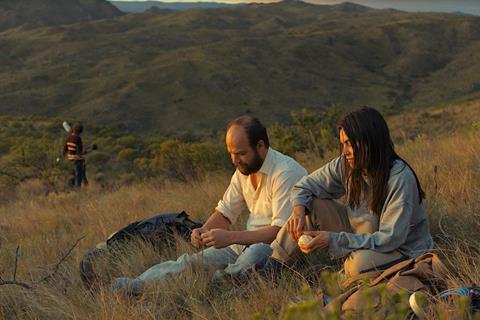 This year's crop of submissions from the Americas is distinguished by a strong representation of first- and second-time filmmakers. Argentina, historically the most successful country in the region with two Oscar wins in the international feature category, as it has been called for the past five years, is the most recent to earn a nomination after Santiago Mitre's Argentina, 1985 nearly went all the way last year. Mexico is the most recent country from the region to win the Oscar with Alfonso Cuaron's Roma in 2019.
Most countries from the Americas will be aiming for their first ever nomination, or failing that a first slot on the shortlist of 15, while several that submitted in prior years such as Ecuador and Guatemala had not announced selections at time of writing.
Rodrigo Moreno flies the flag for Argentina with acclaimed crime thriller The Delinquents (Mubi distributes in North America). The filmmaker's fourth feature premiered in Cannes' Un Certain Regard and won the grand prize in the inter­national competition at New Horizons International Film Festival in Poland. Moreno took the Alfred Bauer Award at 2006's Berlinale for his feature debut El Custodio, which was a multiple winner at Guadalajara International Film Festival and earned a special mention in San Sebastian's Horizons section.
Argentina has submitted 49 times and is bidding for its third win after Luis Puenzo's The Official Story in 1986 and Juan Jose Campanella's The Secret In Their Eyes in 2010. Besides those winners and Argentina, 1985,there have been five further nominations including Damian Szifron's breakout Wild Tales in 2015.
Return to the fray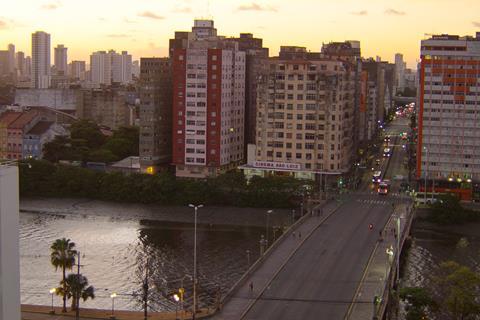 Brazil's Kleber Mendonça Filho is back in the Oscars game with his documentary Pictures Of Ghosts, which explores the forgotten cinemas of his childhood hometown of Recife — with Grasshopper Film and Gratitude Films distributing in the US (see interview, page 26). The filmmaker's last two features — Cannes entries Aquarius and Bacurau — were among the most lauded films to come out of Brazil, yet were overlooked by the country's selection committee.
Pictures Of Ghosts premiered in Cannes' Special Screenings and has also played Toronto International Film Festival and New York Film Festival. Filho will be hoping for his first Oscar nomination, after Neighboring Sounds failed to make headway with voters when submitted by Brazil for the 2014 awards. The territory has submitted to the Academy more than 50 times and garnered four nominations including Walter Salles's 1998 film Central Station, and last made the shortlist in 2008 with Cao Hamburger's The Year My Parents Went On Vacation.
Chile is represented by Felipe Galvez's colonial drama The Settlers (with Mubi in North America), which premiered in Cannes' Un Certain Regard where it won the Fipresci award before playing Toronto and San Sebastian's Horizons, among others. Galvez's first-time feature will be seeking to emulate Sebastian Lelio's 2018 Oscar winner A Fantastic Woman and Pablo Larrain's 2013 nominee No. Chile made the shortlist of 15 in 2021 with Maite Alberdi's The Mole Agent.
Also hoping to go far for Mexico is Lila Aviles's second feature Tótem, a drama about a young girl who prepares for her father's surprise birthday party, which premiered in Berlin where it won the Ecumenical jury prize. Widely sold through Paris-based Alpha Violet and distributed in North America through Sideshow and Janus Films, Tótem was the only Latin American submission to screen at Telluride Film Festival in the US this year and also made festival stops at San Sebastian and London. Aviles flew the flag for Mexico with her debut feature The Chambermaid, which won the best first film Silver Ariel at Mexico's Ariel Awards in 2019 but missed out on the Oscar shortlist.
Mexico has an admirable track record at the Academy Awards. Besides Cuaron's triumph for Roma, it has produced nominations for Alejandro Gonzalez Ińárritu's Amores Perros and Biutiful in 2001 and 2011, respectively, as well as Carlos Carrera's The Crime Of Father Amaro in 2003 and Guillermo del Toro's Pan's Labyrinth in 2007. Its films have made the shortlist in each of the last three years, most recently with Ińárritu's Bardo: False Chronicle Of A Handful Of Truths last season.
Representing Colombia is Fabian Hernandez's feature debut A Male (Cinema Tropical releases in North America) in which a teenage boy returns from boarding in a youth shelter to face the violence of his Colombian neighbourhood. The drama premiered in Directors' Fortnight at Cannes 2022, before screening at San Sebastian and Lima film festivals.
Colombia has submitted more than 30 times and garnered a nomination in 2015 for Ciro Guerra's Embrace Of The Serpent. It made the shortlist three years later with Birds Of Passage, co-directed by Cristina Gallego and Guerra.
Valentina Maurel's debut feature I Have Electric Dreams is looking to bring Costa Rica its first Oscar nod after 11 prior submissions. The coming-­of-age story about a teenage girl who tries to rebuild the relationship with her father premiered at Locarno 2022, where it picked up best director, actor (Reinaldo Amien) and actress (Daniela Marin Navarro) awards. Festival berths in San Sebastian and Busan followed.
Zayne Akyol's documentary Rojek (Icarus Films in the US) flies the flag for Canada and chronicles imprisoned Isis terrorists' dreams of establishing a caliphate. The film premiered at Visions du Reel 2022 and played Hot Docs, where it won the DGC special jury prize as well as recognition in Valladolid International Film Festival's Tiempo de Historia section in 2022. Canada won the Oscar in 2004 for Denys Arcand's The Barbarian Invasions and has been nominated on six other occasions, while Xavier Dolan's It's Only The End Of The World made the shortlist in 2017.
Peru's The Erection Of Toribio Bardelli from Adrian Saba is the country's 30th submission and premiered at Festival de Cine de Lima in August. It tells of a family's struggle to cope after the death of their mother. Saba's debut film The Cleaner was submitted in 2013, and earned a special mention in San Sebastian's New Directors section. Peru's sole nomination came in 2010 with Claudia Llosa's The Milk Of Sorrow.
Cuba has earned one Oscar nomination from more than 20 submissions: Tomas Gutierrez Alea and Juan Carlos Tabio's Strawberry & Chocolate in 1995. This year it has submitted Nelsito's World, from veteran Fernando Perez, a comedy about a 16-year-old boy with autism and a wild imagination. It premiered at Malaga Film Festival and marks the third submission from Perez after Hello Hemingway in 1991 and Suite Habana in 2003, which won the San Sebastian SIGNIS Award.
First blush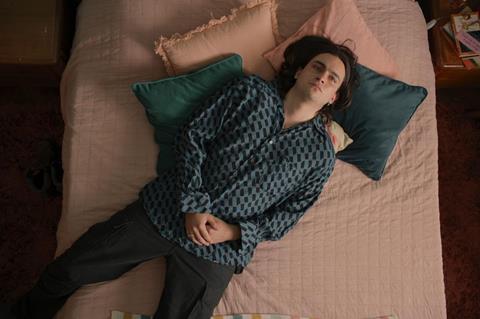 From Panama comes the 2022 International Film Festival Panama documentary selection Tito, Margot & Me from Mercedes Arias and Delfina Vidal, chronicling the relationship between Panamanian diplomat Roberto 'Tito' Arias and English ballerina Margot Fonteyn. The country made the shortlist in 2022 with Abner Benaim's Plaza Catedral but has never been nominated.
Also looking for first nominations are Bolivia, Venezuela, Uruguay, Dominican Republic and Paraguay. Bolivia has submitted 16 times before and is represented by Martin Boulocq's fourth feature The Visitor, a 2022 Tribeca Film Festival selection about an ex-con's attempt to reconnect with his young daughter. Boulocq won best screenplay in the Ibero-American Competition for Eugenia at the 2018 Guadalajara International Film Festival.
Venezuela's The Shadow Of The Sun from Miguel Angel Ferrer follows a deaf man who asks his older brother to enter a music contest on his behalf. It premiered at the Venezuelan Film Festival where it won five awards including best first feature and best actor for Carlos Manuel Gonzalez.
Dominican Republic's Cuarencena directed by David Maler takes place at a pandemic lockdown dinner party between seven friends, which becomes fractious. Maler won best comedy at Dominican Republic's Premio La Silla awards in 2018 for Todas Las Mujeres Son Iguales.
Guillermo Rocamora's third feature Family Album is Uruguay's 22nd submission and tells of a recently divorced man who forms a rock band with his teenage sons. The filmmaker's short Good Trip, co-­directed with Javier Palleiro, played at Cannes in 2008 and his feature debut Solo won the Ibero-­American Opera Prima Award at Miami Film Festival 2013.
Paraguay's narcotics squad action title The Last Runway 2, Commando Yaguarete from Armando Aquino and Mauricio Rial is chasing its country's first nomination.