Paul Mescal's star is in the ascendant, with a slew of upcoming roles for major directors. Screen talks to the Aftersun actor about the UK indie film that helped push him to the top of casting wish lists.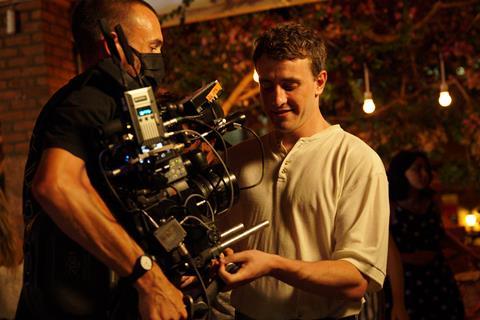 "Every character should push you out of your comfort zone in some capacity. But this wasn't one of those where I was like, 'I can't do this. I want to do this, but I can't.' I didn't know what it would look like in the end, but I just had a gut instinct that I knew that man somehow."
Paul Mescal is talking about what drew him to the role of struggling single dad Calum in Charlotte Wells' wrenching feature debut Aftersun. It helped, he adds, that the "script is one of the most beauti­fully detailed I've ever read. So any question I ever had would always be answered with ease."
The Irish actor's connection with Calum, who is groping his way through a thickening fog of depression while also trying to be present for his 11-year-old daughter Sophie (a revelatory turn from newcomer Frankie Corio), has been echoed by that of audiences. Aftersun, which Mubi acquired for various territories out of Cannes Critics' Week last year, is the distributor's highest-­grossing release of all time at UK and Ireland cinemas, with $1.7m (£1.4m) at press time. The film swept the British Independent Film Awards with seven wins, and has earned four Bafta nominations and five Film Independent Spirit nods, including for Mescal in both awards — respectively as best actor and lead performance — alongside his lead actor Oscar nomination.
Perhaps, having been relatively well served when it comes to unconventional and textured depictions of motherhood of late, film viewers have been searching for equally complex portrayals of fatherhood. The 27-year-old actor concurs. "I think our lens on masculinity in film is shifting. The conversation around what it is to be a man is changing, and Calum is an example of that. If you were to hear about a film with a single father on holiday with his daughter, you'd probably jump to the conclusion that he's going to be brutal or distant or not a good dad. Calum, for everything that he is, the thing he's best at is being a father.
"One of the big things I learned in preparation was that Calum doesn't really know what's going on with him," Mescal continues. "He's sitting there on his holiday with Sophie. He's acutely aware that he should be happy, but he's not. And I think that's devastating."
Personal truth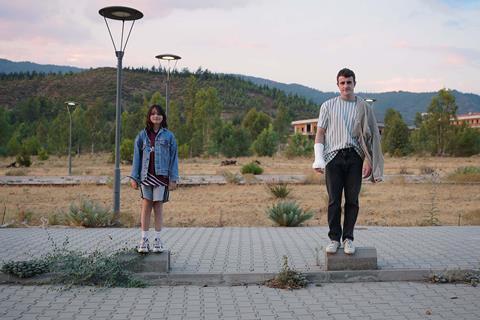 Writer/director Wells has been open about the fact the film was inspired by her relationship with her own father. But the personal aspect of the story did not, says Mescal, bring an added burden of responsibility. Quite the opposite.
"Knowing there's a personal element to that story, I think a lesser director could make actors feel highly pressured entering that world, and I never felt pressure," he says. "It felt like I was working on a character I could create and make my own and run with, but also I felt incredibly safe in the fact that if I ran into any dead ends, [Charlotte] would very gracefully lead me out of them."
One area of initial concern for Mescal was that he would need to perfect a Scottish accent. While he had "never had massive issues" with other accents, the Scottish accent had been something he was never able to pin down at drama school in Dublin. "But then, a weird thing happens when you really want something, it just kind of started coming, and something clicked." Once he had mastered the accent, Mescal stayed in it throughout the shoot — in part, he says, to support his young co-star. "Frankie hadn't acted before. I wanted it to feel consistent throughout, to create something with Frankie that felt organic and didn't feel like we were jumping into a fake thing and then into our real lives."
That organic quality — the utterly persuasive father-daughter dynamic — is key to the foundations that permitted Wells to take an intriguingly elliptical and enigmatic approach to storytelling in the edit. Mescal is full of praise for Corio. "That's the best part of my job — getting to meet new people — and that was one that definitely took me by surprise. I was like, 'Whoa.' I was never expecting to be working so intimately with an 11-year-old, and enjoy it. She's so smart and instinctual that I was just like, this is such a fun acting experience and also just life experience."
Less fun was shooting in Turkey during the Covid‑19 pandemic. "It was actually pretty lonely," he says. "But I like to self-­isolate when I'm working, to the frustration of my friends and people around me." Ultimately, the sense of isolation and disconnect "was probably useful in what the film ended up being".
What it ended up being is, among other things, further confirmation of the actor's versatility and scope. Mescal has been propelled to the top of casting wish lists over the few short years since his TV Bafta-­winning and Primetime Emmy-­nominated breakthrough in mini­series Normal People. He has two pictures, Garth Davis's Foe and Andrew Haigh's Strangers, in post-­production. And in early January, right after Mescal spoke with Screen International, it was confirmed that he has signed on to Richard Linklater's Merrily We Roll Along, replacing Blake Jenner, and is set to lead Ridley Scott's Gladiator sequel. In addition, there are projects with Kevin Macdonald (A Spy By Nature) and Oliver Hermanus (The History Of Sound) in various stages of pre-production.
How is he coping with the stellar career momentum? "The thing I'm still struggling with is time management and life management," he replies. "I alluded to it earlier, I feel like I'm a self-isolator when I'm working and the older I'm getting, the more I realise that you can't do that. You've got relationships to tend to and you can't do that if you're holed up in a flat, or away for 11 months of the year and then trying to jump back and see your family and hope everything's normal. So that's still something that causes me anxiety."
With that in mind, Mescal has been looking to his acting colleagues for inspiration when it comes to balancing work and home lives.
"Andrew Scott has been amazing. Olivia Colman, Emily Watson [respectively his Strangers, The Lost Daughter and God's Creatures co-stars]. I've been lucky with the actors I've worked with. Actors with families that I look at like, 'Oh, you can do that.' Just watching them do the work that they do and also have the life that they have. They're doing something right and I want to start making steps toward that. Not a family, but a better work-life balance."
In the meantime, Mescal — who began his career on stage with a series of roles in Dublin, Cork and London — is currently reconnecting with his theatre roots, starring in the London Almeida production of A Streetcar Named Desire.
"I prefer it," he says of the stage. "I love it. Theatre is the thing I started with and probably the thing I'll finish with. So it's more than a reinvigorating thing. It's something I feel like I need to do."