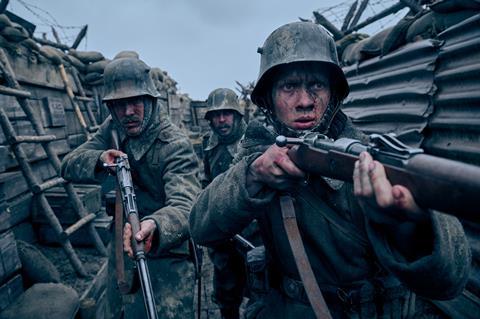 For the past couple of years, much of the conversation about the Bafta Film Awards has been about the impact of the new processes that the organisation introduced in 2020 — and how the intervention of juries led to nominations notably at variance with the US Academy Awards in key categories.
This year, the big Bafta story was again how the UK's premier film awards had diverted away from the expected Oscars narrative — but voters had seemingly done so under their own steam, rather than as a result of Bafta jury interventions.
German-language film All Quiet On The Western Front received 14 nominations, the most of any film — ahead of fellow best film nominees The Banshees Of Inisherin and Everything Everywhere All At Once on 10 each, Elvis with nine and TÁR with five. And, notably, juries played a role in only two of the categories where Edward Berger's First World War film earned nominations (director and supporting actor). The other 12 were determined by all voters (best film), opt-in-chapter (film not in the English language) or specialised chapter (adapted screenplay and nine craft categories).
Screen International spoke to four UK-based awards campaigners about the nominations. While one sounds a more sceptical note about the Netflix-­backed All Quiet On The Western Front being a plucky underdog success story ("when you compare the production budget with other foreign-language films, and the campaigning levels, it's a whole different kettle of fish"), the majority think otherwise.
"It's really good for Bafta," suggests one campaigner. "It leans heavily into the changes and the review process that happened a few years ago, to diversify and to broaden the scope of the films that Bafta is recognising. Listening to voter conversations at screenings, it was a film that people were talking about, and there was a groundswell from people feeling like they had discovered the film."
Another campaigner points out this nominations success is "not unprecedented" — after all, Crouching Tiger, Hidden Dragon achieved 14 Bafta nominations in 2001 — but adds that, since Parasite at the 2020 awards, there have now been four years in a row where "it's quite normal for foreign-language films to break into major categories, and it's become part of what can happen at the Baftas".
All Quiet On The Western Front went on to pick up nine Oscar nom­inations — tying in second place with The Banshees Of Inisherin and behind Everything Everywhere All At Once, which has 11. The disparity between the two sets of awards is perhaps best seen with The Fabelmans — a title that emerged from Toronto with the people's choice award, and an early status as the front­runner for awards season. Steven Spielberg's film earned just a single Bafta nomination (original screenplay) but picked up nods in seven Oscar categories including best picture, director and leading actress.
The film's poor Bafta showing "didn't surprise me so much", says one of Screen's campaigners. "I feel like The Fabelmans came into the season very hyped up, but I'm not sure that once people started seeing it, that was translating to the chatter that was going on amongst voters. Maybe people pulled away from being spoon-fed something they were told they should be voting for."
Compressed window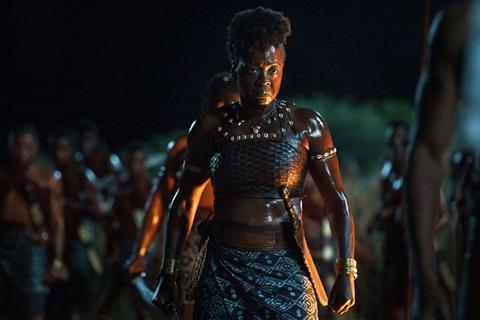 This year the Bafta Film Awards ceremony is on February 19 — a full three weeks earlier than last year. That timeline has compressed voting windows, especially in the case of round two, with voting for nominations occurring just seven days after longlists were announced. Mindful of this, Bafta reduced the longlists in all categories, typically from 15 to 10.
"I think it narrowed down choices," suggests one campaigner, who is a voter herself. She acknow­ledges the shorter longlists were helpful when it came to cramming in last-minute viewings. And with longer longlists, she suggests, "you're just giving people hope that probably aren't going to make it".
"I have mixed feelings about it," says another campaigner, "but I can see why Bafta did what they did. They wanted to end first-round voting around New Year's Eve, and then they wanted to get the nominations out before the Oscars. So I get it. But it certainly made it a sprint as a campaigner to do round two."
While there was overall praise from the campaigners for the Bafta nominations, best director is a category that elicited notes of surprise — especially since four of those six nominees are chosen by a jury from a gender-balanced longlist of 16. In 2021 and 2022, all director nominees were selected from a gender-­balanced longlist by a jury, and those juries nominated seven women and five men across the two years. This year, the top two names from the first round of voting by the director chapter were automatically nominated, and it is fair to assume that both of these were male. The jury added four more, of which only one — The Woman King's Gina Prince-­Bythewood — is a woman.
"You would hope it would be more about a balance," suggests one campaigner, who says he expected to see Charlotte Wells for Aftersun and maybe also Alice Diop for Saint Omer on this list. Another expresses the view that "it's interesting there was a jury for this category that sat down and didn't nominate Aftersun".
For the two female campaigners who spoke to Screen, Sarah Polley is a big miss for this category. "Women Talking has just been so universally loved," offers one. "I'm surprised, and I think that movie is really wonderful," says the other.
While Women Talking received no Bafta nominations, it fared better at Oscar, earning nods in best picture and adapted screenplay for Polley. While that is a win for Oscar in terms of gender mix, the US Academy falls down in director, nominating all men in the category.
In the two screenplay categories, there are no Bafta jury interventions — the longlists and the nominations are all determined by the writing branch. The outcome is eight nominations for films written by men (including all five in original screenplay), one written by a woman (Rebecca Lenkiewicz's She Said), and one from a mixed-gender team (All Quiet On The Western Front). "It's a very male list of writers," offers one campaigner, inarguably.
Performance capture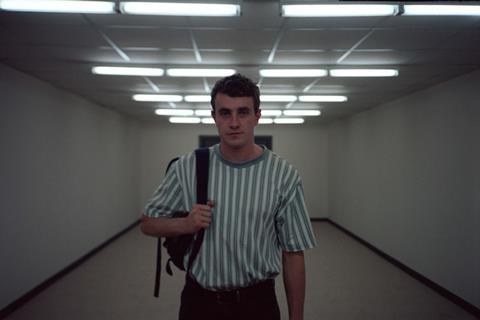 Over the past couple of years, the juried nature of Bafta's performance categories have seen them diverge radically from Oscar, and this was notably the case in 2022 with leading actress, where every single nominee differed between Bafta and Oscar. This year, Bafta put more trust in the taste of the acting chapter: in each performance category, the top three names from first-round voting were automatically nominated (up from two last year), with a jury then selecting three further names from the longlist (down from four last year). Also this year, there was the more compressed voting schedule and the shorter longlists.
The precise impact of these two changes is hard to measure, but it is certainly the case that the Bafta nominations for all four acting categories are dominated by names considered frontrunners in a way that was notably less the case in 2021 and 2022.
This year, the campaigners who spoke to Screen agree, all four nomination lists for performance feel less maverick, and more representative of the films and performances that have dominated the awards conversation. As one says, with regard to the actress list, "If you're going to try to break out the three popular and the three jury votes, it's kind of hard to say who they are. I think you can't argue with this choice. It's a really strong leading actress list and it represents the best performances of the year."
Having said that, TÁR's Cate Blanchett is the consensus choice for the win. She faces off against Michelle Yeoh in Everything Everywhere All At Once, Emma Thompson in Good Luck To You, Leo Grande, Viola Davis in The Woman King, Danielle Deadwyler in Till and Ana de Armas in Blonde.
The performance categories combine names from big commercial hits (Angela Bassett in Black Panther: Wakanda Forever, Austin Butler in Elvis), breakout indie successes (the seven nominees across The Banshees Of Inisherin and Everything Everywhere All At Once) and more left-field titles (Paul Mescal for Aftersun, Dolly De Leon for Triangle Of Sadness and both Brendan Fraser and Hong Chau in The Whale). "They've done a good job of bringing on a lot of different types of films with the performance nominees," says one campaigner. "It feels quite balanced."
For the men, "this does represent those frontrunners, but it's also got a nice British and Irish representation", suggests one campaigner. Overall, this year's acting nominations show a big overlap with the US Academy choices — 15 of Oscar's 20 performance nominees are Bafta-­nominated, including all five in leading actor. (Bafta nominates six in each category, so there is additionally Daryl McCormack for best actor.)
Docs contenders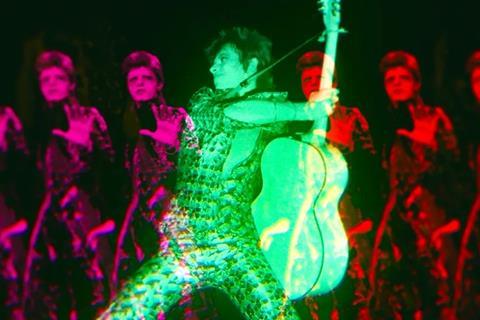 The 10-strong Bafta longlist for documentary contained only six of the films that made the equivalent Oscar shortlist of 15 — and excluded admired titles such as Descendant, The Territory and Retrograde, all of which were submitted for the Baftas but cold-­shouldered by voters. Bafta's very large opt-in documentary chapter — which stands in contrast to the much smaller chapter of documentary practitioners at Oscar — helps explain this difference.
Opinions differ on some of the films that made the Bafta documentary longlist, but the nominations for the category are a different story: All That Breathes, All The Beauty And The Bloodshed, Fire Of Love, Moonage Daydream and Navalny are all considered leading contenders for documentary this year, and all except Moonage Daydream went on to earn Oscar nominations.
"I think the right ones were picked, and that's testament to Bafta's jury-led process," suggests one campaigner. Two of the five nominated titles were the top votes of the opt-in chapter in round one, and a jury selected three from the rest of the longlist.
"I am a big fan of documentary having a jury element," says one campaigner. "I'm also a fan of all those five documentaries nominated. It is hard to tell this year which ones are jury votes and which are member votes, but whatever way it's worked out, I don't think there's a bad film."
He feels similarly about the five nominees for film not in the English language — "I think both the foreign language and documentary, there's 10 great films there truthfully." Nominated are Corsage, Decision To Leave, The Quiet Girl, All Quiet On The Western Front and Argentina, 1985. That means no room for Lukas Dhont's Close, which went on to be Oscar-­nominated. "The fact Close is not Bafta-­nominated is devastating," says another of our campaigners. "It's one of the best films of the year."
Outstanding British film — where five of the nominees are the top choice of British chapter voters, with a jury plucking five more from the longlist — is a category where, in past years, it has been possible to make strong guesses regarding which were which. This year, it is to be imagined The Banshees Of Inisherin, Aftersun and Living were among the top five for the voting chapter, and Brian And Charles was likely a jury pick, but it is harder to call some other inclusions. See How They Run? Roald Dahl's Matilda The Musical? Netflix hit The Swimmers?
"It's a funny old list with a lot of very different types of films, some of which you wouldn't think of as Bafta films," suggests one campaigner — for whom Georgia Oakley's Blue Jean is a big miss. Considering the festival and critics' favourite was longlisted, this was a film the jury was expected to like — and instead Blue Jean graces only outstanding British debut.
"Notwithstanding Banshees and Aftersun, I feel it's been not necessarily the strongest year for British cinema," offers another campaigner. "I'm disappointed Blue Jean didn't get recognised in this category. It seems quite a populist list. There are some good titles in there, but there's a very small handful which are a whole other level above the rest."