Film Development Council of the Philippines (FDCP) is building bridges to the international market through its annual film conference and a week-long celebration of local films.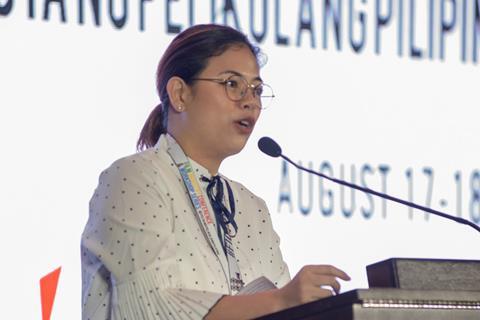 It's a familiar tale in many cinema-producing nations – a tiny group of internationally acclaimed directors, who become regulars on the festival circuit, behind whom stand a much larger pool of filmmakers who rarely travel and even struggle to find a platform in their home territory.
In the case of the Philippines, filmmakers such as Brillante Mendoza, Lav Diaz and more recently Erik Matti, are all well-known globally, but ironically their success means that the international market has come to expect a certain style of cinema from the country – think drug wars and other social issues.
Whilst giving respect and recognition to the filmmakers who have put the Philippines on the map, Liza Dino, head of the Film Development Council of the Philippines (FDCP), is trying to broaden the pool of filmmakers who can travel – not just to attend festivals, but actually sell their films overseas.
"We have a very unique method of funding projects here through the many local film festivals, all different in nature, which put seed money into films," explains Dino, who was appointed chairperson and CEO of FDCP in 2016. "After a run in the festivals, the directors then try to sell their films internationally to help them recoup, but they don't realise that they've often signed away their international rights in a deal with one of the festivals."
The Philippines does indeed have a comprehensive ecosystem of film festivals, including Metro Manila Film Festival (December), Sinag Maynila (March), CineMalaya Independent Film Festival (August) and QCinema International Film Festival (October) to name a few. Some are backed by local broadcasters, studios or government entities that provide funding for domestic productions.
According to Dino, a few Filipino directors understand the international market beyond this busy local circuit, but the majority don't, which is why FDCP launched its annual Film Industry Conference (FIC) last year. At the recent second edition (August 17-18), international sales agents, producers, government film agencies and film critics flew in to Manila to advise local filmmakers on how to expand the market for their films.
The event coincided with the second edition of the Pista Ng Pelikulang Pilipino (August 15-21), a week-long celebration of Filipino cinema during which commercial cinemas across the country play only local movies.
Speakers at this year's FIC included Singapore Film Commission chief Joachim Ng, Purin Pictures co-founder Aditya Assarat, Motion Picture Association (MPA)'s Stephen Jenner, Taipei Film Commission director Jennifer Jao, Ravenbanner Entertainment's Michaelangelo Masangkay, SEAFIC Lab's Raymond Phathanavirangoon and the local representatives of regional streaming platforms Vidsee, iflix and HOOQ. The packed programme resulted in two days of engaging workshops and debates, despite the fact that several speakers were not able to reach Manila after a Chinese plane skidded off the runway at Ninoy Aquino airport.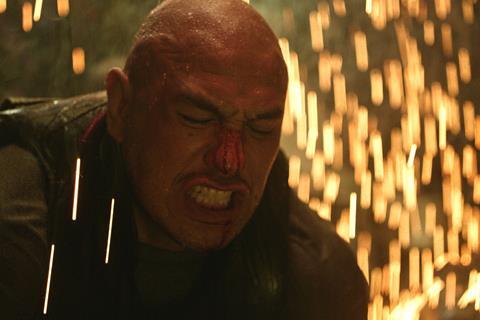 International markets
A recurrent theme at the event was the lack of producers in the Philippines who can navigate international markets and the fact that local directors often don't think about global distribution until their films are completed. Masangkay advised them to start attending film markets and talking to sales agents, to find out what the market is looking for, during the early development stages.
"Also it's not just about the attraction of seeing your film on the big screen," said the Toronto-based sales agent. "It's about being able to reach a broader swathe of audience through other platforms, including digital, social media and OTT."
Among the filmmakers who have already figured these things out is On The Job director Erik Matti, whose most recent film, BuyBust, was picked up by XYZ Films and sold to WellGo USA for North American distribution at this year's European Film Market in Berlin. But Matti had started talking to XYZ Films long before he started shooting the film. FDCP wants more Filipino filmmakers, and more diverse types of local productions, to start thinking ahead and take this route.
Meanwhile, the Pista Ng Pelikulang Pilipino focuses on growing the audience for Filipino films in their home territory. In 2017, local films had a 29% market share in a mostly Hollywood-dominated market, which is fairly standard for Southeast Asia but lower than most North Asian territories. Domestic productions also struggle with a far from ideal theatrical environment.
"Our films can get a theatrical release with around 30-40 screens, but they're often pulled in just a day or two if the cinemas think they're not performing," Dino explains. "There's not enough investment in marketing and p&a and no guidelines. Usually the big [local] studios take all the slots."
The Pista screened films in two strands – official entries included genre films such as Jason Paul Laxamana's Bakwit Boys and Adolfo Alix Jr's Dark Is The Night, while the Special Features section showcased independent films selected from the local festivals.
In the official entries section, Chito S. Rono's Signal Rock won the Critics Choice Award and a Special Jury Prize for actor Christian Bables. Thop Nazareno's Kiko Boksingero won the audience award in the Special Features section, while Arnel Barbarona's Right To Kill won a special mention.
In addition to these efforts by government and local film festivals, the Philippines film industry is seeing an influx of new investment from real estate groups and telcos such as Globe Telecom, while existing studios experiment with bigger budgets and new genres. Outside the FIC, Manila was covered with billboards for Jerrold Tarog's Goyo, produced by Globe Studios and TBA Studios, an ambitious historical epic scheduled for release on September 5.
Netflix, iflix and HOOQ are also ramping up investment in content from the Philippines, although as in other territories, this money is mostly flowing into episodic dramas and non-scripted formats.
But if FDCP gets it way – expect to see more Filipino feature films at international festivals and markets over the coming year. The FIC wrapped up with an announcement that the Philippines will be the country of focus at both the Busan International Film Festival in October and the Singapore Media Festival in December. If the local industry takes the right steps, this kind of recognition will only spread further afield.
PHILIPPINES FAST FACTS
Total box office 2017: $218m
Number of screens: 920
Admissions per capita: 0.8
Percentage change over 5 years: +40%
Source: IHS Markit
Stephen Cremin, deputy director of New York Asian Film Festival, contributed to this article.