Goalpost Pictures' Rosemary Blight talks to Sandy George about the company's ambitious upcoming projects and its increasingly international outlook.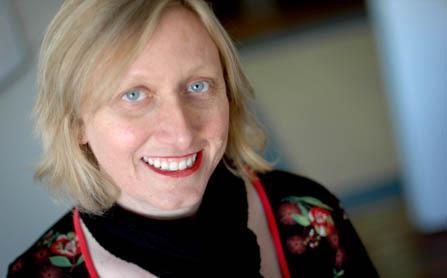 "At the beginning it is about story because, as business-like as we are as producers, I don't believe I can raise money on a film I don't care about," says Goalpost Pictures Australia's Rosemary Blight about the kind of projects to which the independent production company is drawn.
Blight set up Goalpost in 2008 on the back of her previous company RB Films and since then has produced such titles as Clubland, which was a big seller at Sundance in 2007, The Sapphires and, most recently, Felony.
Now she is about to start financing her most ambitious project yet, writer-director Matthew Saville's Dark Victory. The source material, David Marr and Marian Wilkinson's book of the same name, explores Australia's border control policies. Blight describes the film as "The Insider at sea" and "a thriller with incredible humanity".
"We are also in development on a film about Helen Reddy, who wrote I Am Woman. It's about how a single song galvanised the world and we're making it with LA-based Australian director Unjoo Moon and writer Emma Jensen."
The three other producers at Goalpost Australia are Kylie du Fresne, who is in production on Candy director Neil Armfield's boy-meets-boy love story Holding The Man; former Screen Australia head of development Martha Coleman; and Lauren Edwards, co-producer on Felony, starring Joel Edgerton, which was released through Roadshow in Australia in late August.
"We are enjoying good, creative collaborative partnerships, and that's the way to find films that resonate universally and stretch our storytelling and financing abilities," Blight says.
Blight regards Australia's isolation as both an asset and a disadvantage: the stories are unique but the overseas travel is expensive and time-consuming. This is especially the case with the UK, Australia's natural partner and location of the London-based sister company Goalpost Film, headed by Tristan Whalley.
Continuing the UK link, another of the 10 films in active development is the true story of Bobbie Cunningham-Reid, a dashing English philanderer with a penchant for wealthy women. Writer Keith Thompson, who scripted The Sapphires with Tony Briggs, has set the story over one weekend just prior to the Second World War. Also in the pipeline is a television property with the UK's Left Bank Pictures: an adaptation of Robert Wainwright's biography Sheila about a young Australian abroad in the early 1900s.
But the UK is not Goalpost's only focus. The company is working on a TV project with the US's Echo Lake Film Entertainment, and another with New Zealand's Pukeko Pictures, a company associated with Weta Workshop. The latter, Project CM (working title), is "a dynamic genre series in which District 9 meets True Blood".
Collaborations with northern neighbours are also anticipated. After a recent speaking engagement in Malaysia, Blight is hoping to make a project with Gayatri Su-Lin Pillai, producer of Malaysia's local hit The Journey.
And Singapore is on her radar following the relationship Goalpost enjoyed with IFS Capital, a Singapore construction company that helped to finance The Sapphires.
"We've noticed this year that independent producers from around the world really want to connect with us for co-productions on the right material," says Blight.

Quality counts
When it comes to the question of Australia's potential for growth, Blight points out that "it's not about how many films we make, but the quality".
"But maybe the pressure on every single Australian film to be an absolute success may dissipate if we made more. And we want new voices to come through, which will keep the industry healthy too," says the producer.
Looking ahead, Blight is very conscious of the need to find directorial talent able to speak to audiences in new ways and believes Goalpost has achieved that with the romantic comedy Wake With Me, which is in development. "The writer and director, Joshua Taylor and Maia Horniak, seem to look at the world through a different lens," Blight says.
Meanwhile, she acknowledges the challenge of releasing films locally and worldwide, especially in the light of changes to windows and consumption habits.
"We just want more Australian stories that connect in the UK, Europe and the US. They can be distinctly Australian but they have to have an international heartbeat too."
Rosemary Blight
Blight began her career working for record companies and producing music videos.
Her first film was Kay Pavlou's short The Killing Of Angelo Tsakos, which led to her securing a job with independent producer John Maynard.
Blight founded RB Films in 1991 with partners Ben Grant, Kylie du Fresne and Cass O'Connor, which went on to become Goalpost Pictures Australia in 2008.
In 2012, Goalpost's The Sapphires became one of the highest-grossing Australian films of all time.