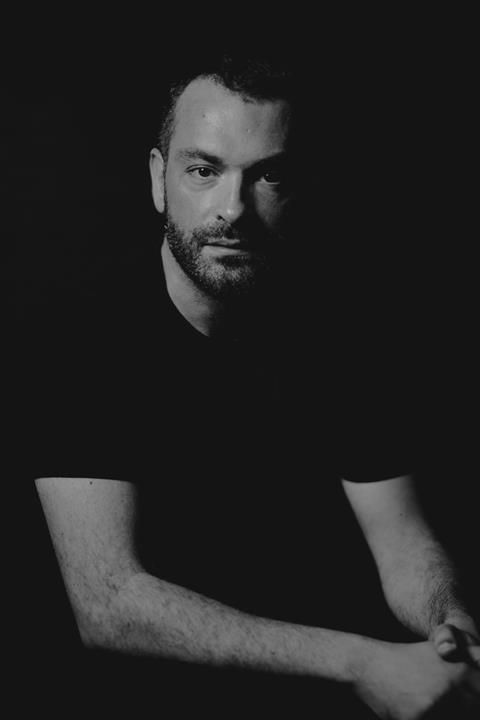 Montenegrin filmmaker Dušan Kasalica is back at Sarajevo Film Festival after winning its top short film award in in 2015 with A Matter Of Will. He is now competing for the Heart of Sarajevo with his first feature, The Elegy of Laurel.
The drama with fantastical elements follows a distinguished university professor, played by Frano Lasić, who arrives at a seaside health resort with his wife, played by Savina Geršak. Their seemingly perfect marriage soon falls apart and leads the husband deep into the forest, where he meets a snake who turns into a beautiful girl as well as his own deceased mother.
Produced by Jelena Angelovski of Montenegro's Meander Film and co-produced by Ognjen Glavonić, Stefan Ivancić and Dragana Jovović of Serbia's Non-Aligned Films, the feature was supported by the Film Centre of Montenegro and Film Centre Serbia.
Where did the initial idea for the film come from?
I have long been interested in the way language is used in social, public and political life - domains where people don't really communicate while we keep insisting with civility on the famous power of dialogue. I followed that with images, spaces and sounds that I wanted to feature in my film. The result was a story about our parents' generation, about a seemingly perfect man who is not capable of communication, of connecting with the world around him, who instead escapes into a fantasy world.
How did you pick the setting of a hotel and how does it influence the story?
The Dr Simo Milošević Institute in Igalo [in Montenegro] is one of those imposing Yugoslav-era buildings that speaks volumes about the potential of that society, but also of a quality of life that is today becoming alien to my generation and younger ones. Like many other buildings of that kind, the Institute is today more of a monument, a nostalgic memento of an era, which is starting to lose its use and purpose. It becomes inaccessible as it's slowly being prepared for a preposterous privatization.
As such, the hotel itself is one of the protagonists in the film, and hopefully one portrayed with dignity, and yet as isolated and dislocated from the rest of the world since that architecture is, unfortunately, no longer communicating with the public space that surrounds it.
How do you approach making this feature?
This film was conceived as a cinematic experience that references genres, visuals, sound and relations from previous eras, which influenced the music in the film, the use of zoom lenses, long takes, crossfades and other procedures we used in this film.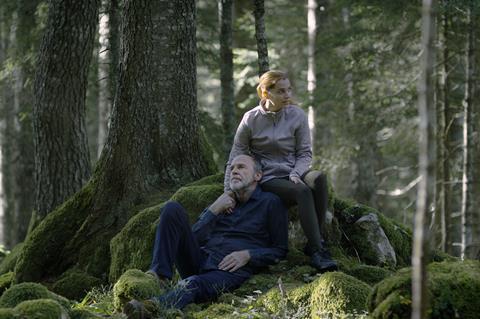 You cast Frano Lasić and Savina Geršak, both of whom are iconic for a certain period in the history of the region.
Very soon after I finished the script, I started thinking about Frano Lasić who, in addition to having a stellar career, also carries this symbolic value of a true and beloved Yugoslav star. Casting Geršak came from similar reasons, as she occupies a special place especially in the cinematography of Montenegro and the films she did with Živko Nikolić.
All this was merely a starting point, as they brought so much more to the film and to me as a director. They both instilled dignity and subtlety to their characters, and that was very important to me.
There is a lot of music in the film, both diegetic and non-diegetic, which is refreshing as it is different from most arthouse films in recent years. How did you go about developing that aspect?
I approached the music in the film similarly to the hotel setting - it is another testament of an era and a society that is slowly disappearing. The film, therefore, features music from some of the most important Yugoslav composers such as Bojan Adamič, Josip Slavenski, Vuk Kulenović.
Could you talk about the fantastical elements in the film?
I wanted to cover a folk fairytale, one that stems from these lands, which all of us can relate to. Researching our folklore and prose, I revisited the famous fairytale Stribor's Forest by Ivana Brlić Mažuranić. It doesn't feature a fearless, mighty hero that faces an unresolvable problem, but instead we have a feeble, naive young man who finds himself torn between the girl who used to be a snake and the mother who just wants to protect her son. I found this characterization to be in line with my script so I decided to go with a free adaptation of the fairytale.