Ten Screen critics select their favouirite undiscovered films from this year.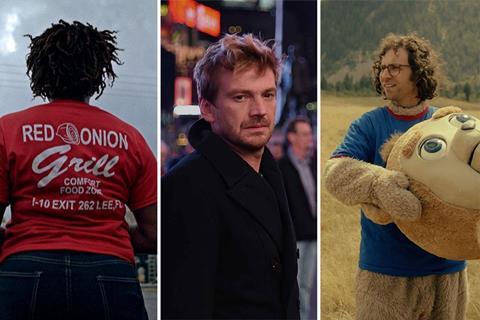 Fionnuala Halligan, chief film critic
Life And Nothing More

Dir: Antonio Mendez Esparza
It is to be hoped that its two Independent Spirit nominations may lift this low-key story of a working-class black family in Florida out of the 'undiscovered gem' section and help it into the international marketplace. Life is a brilliant essay that packs a subtle punch.
CONTACT: Film Constellation
Tim Grierson, Senior US critic
Lindy Lou, Juror Number 2
Dir: Florent Vassault
Twenty years ago, Lindy served as a juror in a murder trial that sentenced a man to death. In this fascinating documentary, she visits her fellow jury members to see if they are eaten up by guilt as much as she is. A prickly road movie that doubles as an examination of the US criminal justice system.
CONTACT: Wide House
Wendy Ide
Nobody's Watching
Dir: Julia Solomonoff
Intimate, intelligent and perceptive, this portrait of a successful Argentinian actor who moves to New York for his career gives another angle to the tale of migration. Nico is a soap star in his own country but, in the US, he gradually realises that his status is downgraded. In the central role, Guillermo Pfening is rarely off camera; his flirtatious charm hardens as his parlous situation takes its toll.
CONTACT: FiGA films
Lisa Nesselson
Brigsby Bear
Dir: Dave McCary
A sweetly profound meditation on everything from home schooling and parental love to pop culture and the potential beauty of all things analogue, this adorable tale of a Kaspar Hauser-esque young man whose worldview is based entirely on a TV series aimed at kids — make that 'a kid', singular — suggests that people are innately trusting and good, society can only mess them up, and cinema can set them free.
CONTACT: UTA
Jonathan Romney
Life And Nothing More
Dir: Antonio Mendez Esparza
A Spanish director working in the US offers a second film that could be very loosely considered a no-budget counterpart to Moonlight. Shot documentary-style, it is an intimate, zero-frills depiction of the relationship between an African-American working mother and her teenage son as they tackle their daily challenges — personal, economic and political — on the cusp of the Trump era. Incisive and deeply moving, with a superb non-professional cast.
CONTACT: Film Constellation
Allan Hunter
Lucky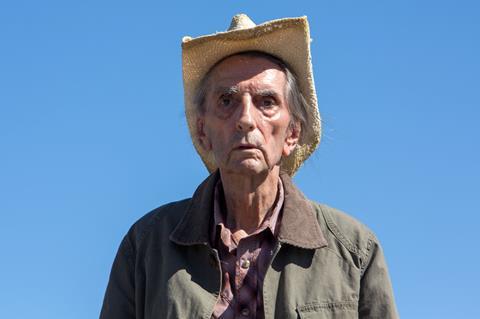 Dir: John Carroll Lynch
The late Harry Dean Stanton could not have asked for a more fitting swansong than this touching tale from actor-director John Carroll Lynch. An endearingly laid-back salute to a seemingly indestructible 90-year-old coming to terms with the inevitability of death, this is wise and wonderful filmmaking with a central performance that deserved more attention in the awards-season conversation.
CONTACT: Magnolia Pictures International
Lee Marshall
The Night I Swam
Dirs: Damien Manivel, Kohei Igarashi
Enchanting, mysterious and unlike anything else I saw this year, this largely dialogue-free four-hander is ostensibly about a sleepless six-year-old who one day sets off alone across a snowbound Japanese city to find his father, who works in the wholesale fish market. I haven't been able to get it out of my head: like all good films, it taps into the dream space.
CONTACT: Shellac
Sarah Ward
Underground
Dir: Daniel R Palacio
Part cemetery heist film, part slice-of-life drama about Manila's graveyard-dwelling populace, Underground blends the two in an astonishingly assured fashion. This account of an impoverished family's troubles stands out thanks to its unflinching gaze, empathetic tone, expert sense of tension and stellar corpse-stealing centrepiece.
CONTACT: Centre Stage Productions
Dan Fainaru
My Happy Family
Dirs: Nana Ekvtimishvili, Simon Gross
A lovely Georgian family picture with a great performance by Ia Shugliashvili. She plays a middle-aged teacher who moves out of the home she shares with her husband and three generations of the family, seeking her independence after years slaving away for her relatives. A hit on the international festival circuit, the film won the Golden Firebird Award at Hong Kong International Film Festival.
CONTACT: Netflix
Kim Newman
I Don't Feel At Home In This World Anymore
Dir: Macon Blair
An odd, unexpected little film-noir shaggy-dog story starring Melanie Lynskey as a put-upon nurse increasingly disillusioned with the state of the world. The theft of her laptop spurs her to become a vigilante and track down the thieves — abetted by Elijah Wood as her oddball neighbour — only to be led on to a more complex if equally inept set of crimes. After winning the grand jury prize at Sundance, I Don't Feel At Home In This World Anymore went straight to Netflix.
CONTACT: Netflix