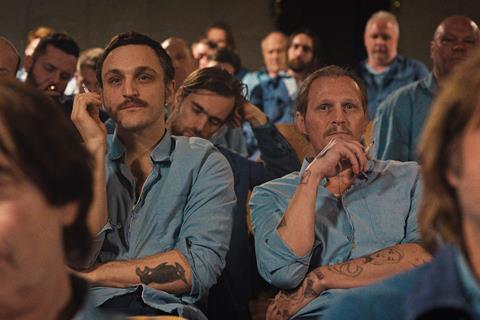 Europe dominates the shortlist for this year's international feature film Oscar, nabbing 10 of the 15 places, including four from Scandinavia: Denmark's Flee, Iceland's Lamb, Finland's Compartment No. 6 and Norway's The Worst Person In The World.
Not among these 10 European entries, however, is Julia Ducournau's Palme d'Or-winning Titane – suggesting that France credited the US Academy voting cohort with a rather more adventurous taste than proved to be the case.
The Americas region scores with two entries on the shortlist – Mexico's Prayers For The Stolen and Panama's Plaza Catedral, the latter being the less-anticipated inclusion. Panama lands a place on the shortlist for the first time, as does Kosovo (with Hive) and Bhutan (with Lunana: A Yak In The Classroom).
Bhutan's film is one of two entries from Asia, alongside Japanese entry – and critics' favourite – Drive My Car. Iran's A Hero, from two-time Oscar winner Asghar Farhadi, is the Middle East's sole successful submission this year, and Africa failed to win a place on the shortlist, despite admired entries including Lingui, The Sacred Bonds (from Chad) and Casablanca Beats (from Morocco).
Compartment No. 6 (Finland)
Dir. Juho Kuosmanen
Kuosmanen's second feature – which shared the Grand Jury prize in Cannes Competition with Asghar Farhadi's A Hero – is set on a train travelling up to the Arctic circle, and centres on two strangers thrown together when they find themselves sharing a carriage. Kuosmanen's previous feature, The Happiest Day In The Life Of Olli Maki, was Finland's Oscar entry for the 2017 awards, although it did not make the shortlist. Finland has yet to win this category, and its only nomination so far is for Aki Kaurismäki's The Man Without A Past in 2003. Compartment No. 6 earned three European Film Award nominations including best film, but did not win its categories.
Submitted for this year's Bafta Film Awards (Curzon)
Drive My Car (Japan)
Dir. Ryusuke Hamaguchi
This Cannes Competition best screenplay winner is a three-hour drama adapted from a Haruki Murakami short story about a stage director rehearsing Chekhov's Uncle Vanya during a theatre residency in Hiroshima, and the bond he forms with his young female driver. Drive My Car topped Screen's jury grid in Cannes and went on to be named this year's best film by the New York and Los Angeles critics. Hamaguchi also premiered Wheel Of Fortune And Fantasy in 2021, winning a Berlinale Silver Bear. Japan was last nominated in the international feature Oscar category in 2019 with Hirokazu Kore-eda's Shoplifters, and won in 2009 with Yojiro Takita's Departures. Janus Films released Drive My Car in the US in November.
Submitted for this year's Bafta Film Awards (Modern Films)
Flee (Denmark)
Dir. Jonas Poher Rasmussen
Following its win last year for Thomas Vinterberg's Another Round, Denmark has another strong contender in the shape of Rasmussen's animated documentary, which has made the Oscar shortlists for both international feature and documentary. Flee tells the story of an Afghan refugee, on the verge of marriage, who is compelled to reveal his hidden past for the first time. Flee debuted at the Sundance Film Festival in January, where it won the grand jury prize in the World Cinema Documentary competition, and has gone on to win best documentary and best animated feature at the European Film Awards.
Submitted for this year's Bafta Film Awards (Curzon)
The Good Boss (Spain)
Dir. Fernando León de Aranoa
Spain won the foreign-language film Oscar – as the category was then called – when it selected The Sea Inside, starring Javier Bardem, for the 2005 Oscars. The country hopes lightning can strike twice with this black comedy starring Bardem as a (not-so-good) factory boss desperately trying to win yet another prize from an award committee. Director León de Aranoa teams up with Bardem again after Mondays In The Sun – Spain's pick for the Oscar in 2003, which was not nominated. Cohen Media Group releases The Good Boss in North America.
Not submitted for this year's Bafta Film Awards
Great Freedom (Austria)
Dir. Sebastian Meise
Austria's submission to the international feature Oscar began its life in Un Certain Regard at Cannes, picking up the jury prize and going on to a wide sweep of European festivals. This second fiction feature from Meise stars Frank Rogowski (Transit, Undine) as a gay man in post-war Germany who discovers intimacy in prison over the course of several incarcerations for his infractions against the country's notorious Paragraph 175. Mubi has rights in North America, UK, Ireland, Turkey, India and most of Latin America. Austria has twice won this category before: in 2013 for Michael Haneke's Amour and 2008 for Stefan Ruzowitsky's The Counterfeiters.
Submitted for this year's Bafta Film Awards (Mubi)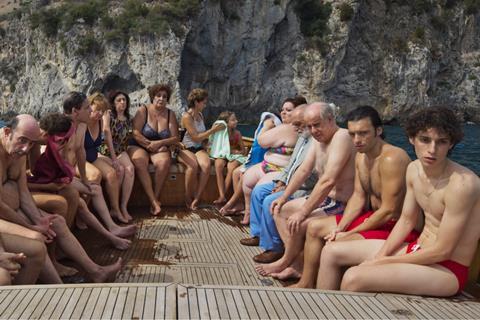 The Hand Of God (Italy)
Dir. Paolo Sorrentino
Sorrentino – who won this Oscar category in 2014 with The Great Beauty – is shortlisted for his autobiographical tale of a teenage boy (Filippo Scotti) growing up in Naples in the 1980s amid a raucous family (including dad Toni Servillo), and finding his own path to filmmaking. The Hand Of God premiered in competition in Venice where it won the grand jury Silver Lion and the Mastroianni award for best young actor (for Scotti), and has gone on to earn foreign-language film nominations at the Critics Choice and Golden Globes awards. Netflix has released theatrically and on its own platform.
Submitted for this year's Bafta Film Awards (Netflix)
A Hero (Iran)
Dir. Asghar Farhadi
Iran's best-known filmmaker directed foreign-language Oscar winners A Separation and The Salesman, and was Bafta-nominated with both titles. Farhadi is back in contention with this morality tale about a prisoner – incarcerated for defaulting on a debt – who spends his two-day exit pass trying to burnish his own public reputation and persuade his creditor to agree to terms, thus expediting his release. A Hero shared the Cannes grand jury prize with Juho Kuosmanen's Compartment No. 6. Amazon releases in North America and UK/Ireland, while Memento achieved multiple sales in other territories, and releases itself in France.
Submitted for this year's Bafta Film Awards (Amazon)
Hive (Kosovo)
Dir. Blerta Basholli
Kosovo's nascent film industry continues to grow, with its eighth Oscar entry – all consecutively, since the 2015 awards – and has now achieved its first shortlist inclusion. Basholli's debut feature premiered in the World Cinema Dramatic competition at Sundance in 2021, winning the section's grand jury prize as well as the directing and audience awards. Hive centres on a woman whose husband has been missing since the Kosovan war, leaving her to set up her own business to provide for her children. LevelK represents sales, while Kino Lorber releases in the US.
Submitted for this year's Bafta Film Awards (Altitude)
I'm Your Man (Germany)
Dir. Maria Schrader
The fourth feature from Schrader (including 1998's The Giraffe, which she co-directed) stars Maren Eggert as a scientist who agrees to live with a humanoid robot (a German-speaking Dan Stevens) in order to fund her research. Eggert won the acting Silver Bear in Berlin, where I'm Your Man premiered, and the film went on to win four major prizes at the German Film Awards: feature film, direction, screenplay and actress. Germany last won this Oscar category in 2007 with Florian Henckel von Donnersmarck's The Lives Of Others, and has been nominated four times since, most recently in 2019 with von Donnersmarck's Never Look Away.
Submitted for this year's Bafta Film Awards (Curzon)
Lamb (Iceland)
Dir. Valdimar Jóhannsson
Jóhannsson's debut feature, which won the Cannes Un Certain Regard prize of originality this year, stars Noomi Rapace and Hilmir Snaer Gudnason in the story of a childless farming couple in rural Iceland who make an alarming discovery one day in their sheep barn and face the consequences when they defy the will of nature. Lamb delivered the highest opening weekend for an Icelandic release in North America and has now grossed $2.7m in the territory via A24. Iceland has only been nominated once so far in this category – in 1992, with Fridrik Thor Fridriksson's Children Of Nature – and also made the shortlist in 2013 with Baltasar Kormakur's The Deep.
Submitted for this year's Bafta Film Awards (Mubi)
Lunana: A Yak In The Classroom (Bhutan)
Dir. Pawo Choyning Dorji
The 2019 BFI London Film Festival premiere was put forward in 2020 as Bhutan's submission, but was disqualified because the submission did not emerge from an Academy-approved selection committee. Pawo Choyning Dorji's directing debut has now been resubmitted and accepted. The film follows the journey of a teacher, Ugyen, who is sent to a harsh terrain in northern Bhutan for his final year of training. The high altitude and remoteness of the area make Ugyen want to leave, while the schoolchildren try desperately to win him over. Bhutan has only entered the category three times – the first being The Cup in 1999, and twice with this film – and is making the shortlist for the first time.
Not submitted for this year's Bafta Film Awards
Playground (Belgium)
Dir. Laura Wandel
Wandel's debut feature Playground follows a seven-year-old girl named Nora as she enters first grade at a French primary school and must learn to manoeuvre in a strange new world. The Belgian production has been a hit with critics since its premiere in Cannes Un Certain Regard where it won the Fipresci prize, going on to win the prize for best debut at the BFI London Film Festival. Indie Sales are handling international sales. Belgium has never won this category, but has earned nominations seven times, most recently in 2014 with Felix van Groeningen's The Broken Circle Breakdown.
Not submitted for this year's Bafta Film Awards
Plaza Catedral (Panama)
Dir. Abner Benaim
Panama's Oscar entry has already been beset by tragedy: the film's lead actor Fernando Xavier de Casta was killed earlier this year, aged just 15, in reported gang violence. In a haunting echo, Plaza Catedral centres on a woman who, while mourning the loss of her 13-year-old son in an accident, has her life turned upside down when a teenager (de Casta) asks her for help after being shot in a street conflict. De Casta and Ilse Salas won the best actor and actress awards at Guadalajara Film Festival, where the film debuted in October 2021. Benaim represents Panama for the third time on the Oscar stage, after Ruben Blades Is Not My Name for the 2019 awards and Invasion, the country's first entry, for 2015. This is the first time the country has made the Oscars shortlist.
Not submitted for this year's Bafta Film Awards
Prayers For The Stolen (Mexico)
Dir. Tatiana Huezo
After eight previous nominations, Mexico finally won its first international feature award in 2019 for Alfonso Cuarón's family drama Roma, one of three prizes the film picked up. Huezo's Prayers For The Stolen is based on Jennifer Clement's novel, and shows life in a town at war seen through the eyes of three young girls on the path to adolescence. The film debuted in Un Certain Regard at Cannes in July 2021, going on to festivals including Melbourne, Karlovy Vary, San Sebastian and New York. It is the director's third feature, after 2011's El Lugar Mas Pequeño and 2016's Tempestad.
Submitted for this year's Bafta Film Awards (Mubi)
The Worst Person In The World (Norway)
Dir. Joachim Trier
The final film in Trier's Oslo trilogy, The Worst Person In The World earned its star Renate Reinsve the best actress prize in Cannes, and she went on to a European Film Awards nomination. Reinsve stars as a young woman navigating the troubled waters of her love life and her struggles to find a career path. Trier's Reprise and Thelma were both submitted for this category – but neither made the shortlist. Norway did make the shortlist last year with Maria Sødahl's Hope, and was last nominated in 2012 with Joachim Rønning and Espen Sandberg's Kon-Tiki.
Submitted for this year's Bafta Film Awards (Mubi)