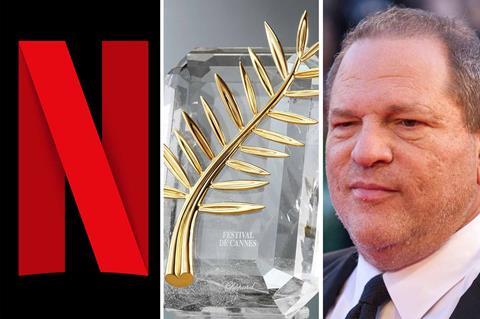 Will Netflix continue to disrupt the industry in 2019?
Short-ish answer: very likely, although it is notoriously hard to second-guess Netflix and say what form that disruption will take. While it can't trump the game-changing audacity of its core business, streaming, it hasn't lost its knack for the big statement, as evidenced recently by the binging model, an appetite for local-language investment, costly producer deals, and a willingness to stage theatrical releases for awards contenders – even orchestrating a 70mm limited run for its number one Oscar contender ROMA.
Don't expect the company to move into theatrical distribution in a meaningful way – that would entail a major operational and philosophical pivot and involve reporting theatrical grosses, something the company has never done and surely wants to resist for many years to come. This is merely a ploy to entice subscribers by keeping A-list talent like Alfonso Cuaron, Sandra Bullock and the Coen brothers happy and turn them into repeat collaborators, and of course qualify films for awards consideration as Netflix seeks (this season, at any rate) a coveted first best picture Oscar nod.
Martin Scorsese's The Irishman is expected to be among the films on Netflix's 2019 slate that will also get the theatrical treatment. Ordinarily, the mob story would be on any pundit's tip sheet to premiere in Cannes, but this is a Netflix film, so it will be fascinating to see how the streaming titan's sensitive relations with the festival evolve (see below).
A ferocious competitor saddled with an $18bn debt load, Netflix has done a great job convincing its lenders that it remains an evergreen business, whether or not that argument actually has any merit, especially given that it is losing its Disney content as the latter prepares to launch its own Disney + VOD platform in late 2019. What seems likely is in the short term Netflix will continue to throw huge wads of cash at anything it wants, so long as it can keep its 130m-and-counting global subscribers engaged.
What will be the implications of Disney's acquisition of Fox?
The Walt Disney Company's $70bn-plus acquisition of 21st Century Fox's entertainment assets – which was confirmed after the former beat out a rival bid from Comcast in summer 2018 – should be completed in the first half of 2019.
The ramifications for the global film business are wide reaching and complex, but what is clear is that the entertainment studio that emerges from the deal will be a colossus. Disney already holds approximately 27% market share of box office in the US, while Fox's is around 9%, meaning the combined pair would be pushing 40% of domestic total, and perhaps even more if Disney's next 12 months live up to the billing.
The company's release slate for 2019 is formidable – the likes of Avengers: Endgame, The Lion King, Aladdin, Frozen 2, Dumbo, Toy Story 4 and Star Wars: Episode IX all look set to return big numbers. Fox has the big-budget Alita: Battle Angel on its slate for 2019, as well as X-Men films The New Mutants and Dark Phoenix, and the third film in the successful Kingsman franchise.
That kind of theatrical domination will also be paired with the launching of the company's VOD service Disney+, which is expected to go online in late 2019 and should provide a new level of competition to the likes of Netflix and Amazon.
What will happen to Harvey Weinstein?
Weinstein will be even more preoccupied than he has been in the past 15 months as the preliminary criminal trial date of March 7 draws closer. New York judge James Burke threw out the disgraced former mogul's efforts to discredit the grand jury process and in so doing, set up a potentially ugly and sensational trial.
Can a Hollywood executive accused of sex crimes by more than 60 women (he denies any non-consensual sex) and under investigation by authorities in the UK and US wriggle out of five criminal counts, two for rape? Weinstein's chief attorney Benjamin Brafman certainly hopes so and is a bulldog who argued fiercely to dismiss the case.
Whatever happens to Weinstein will have an impact on the #MeToo and Time's Up movements, as well as broader Hollywood corporate culture, which has been on high alert since the first allegations surfaced in late 2017.
Will Apple emerge as an acquisitions force?
Apple can do whatever it wants – it became the world's first trillion-dollar company in August. Watching both Netflix and Amazon Studios shift their focus from acquisitions to original content, Apple can deploy its vast wealth into original content from the get-go. To that end, it has been assembling a pipeline that includes Steven Spielberg's Amazing Stories sci-fi anthology, and projects with Reese Witherspoon and Jennifer Aniston.
On the acquisitions front, Apple will need to buy content to bolster the line-up and make those inevitable content bundle deals on the iPhone even more appealing. For at least two years now, industry observers have been assuring press behind the scenes that Apple would be a major player at the next film market. So far it hasn't happened, but if Apple's film buyers sees something they want in Sundance or beyond, they won't have a problem getting the wallet out.
The entertainment business has been sufficiently mercurial of late, so predictions are challenging. The reality with Apple is it has been relatively restrained, so all eyes will be on its first creations when they hit the screens in 2019.
Elsewhere, Google-owned YouTube recently acquired Alonso Ruizpalacios' heist movie Museo starring Gael Garcia Bernal and head of original content Susanne Daniels said the tech giant's first Spanish-language YouTube Original movie was a taste of things to come. Key will be how the company's new original content strategy will play out with viewers as it pulls away from the subscription model. Embattled Facebook's Facebook Watch launched over a year ago and some of its original shows are attracting audiences. Like Apple, it pledged a $1bn content acquisition drive in 2018, so watch this space.
Will the Cannes-Netflix impasse be resolved?
With four months to go until the Cannes Film Festival unveils its 2019 Official Selection, the debate over whether Netflix should or will be absent from the event for a second-year running is likely to hit a crescendo once again this spring.
Having lost out on programming Alfonso Cuaron's ROMA and Orson Welles's The Other Side Of The Wind in 2018, festival delegate general Thierry Frémaux may be wondering whether he will have to pass on Cannes habitué Martin Scorsese's upcoming Netflix-backed The Irishman too. Frémaux has said he is "neither pro or against Netflix" and hinted that he believes the festival needs to adjust to the times in interviews since the May 2018 edition.
He will have a tough time on his hands, however, convincing the festival board and France's powerful exhibition lobby to open the door to Netflix without the streaming giant guaranteeing theatrical releases for its films in Competition.
In the meantime, France's strict chronology laws demanding a three-year window between a film's theatrical release and its distribution on a streaming platform will be softened in early 2019 but it is unlikely the current window will be shortened enough to convince Netflix to forego a digital premiere in return for a shot at the Cannes Palme d'Or.
In addition, the experiences of arthouse cinemas in the UK – where there are no official media windows – in late 2018 around the release of ROMA suggest that Netflix is reluctant to release films theatrically even when no restrictions exist. Only a handful of venues were granted permission to show the film in the UK. It seems unlikely a Cannes truce is on the cards for 2019.
What's the next step for the #MeToo and Time's Up movements?
The momentum ignited by the #MeToo movement, the Time's Up organisation, and the French-originated 50/50 by 2020, has succeeded in ensuring the awareness of sexual harassment against women – and men – is now sky high in every office and film set around the world.
But the fight back against sexual harassment is just one prong of the continuing drive to achieve gender equality in every corner of the industry (and society). The momentum must now be transformed into a true division of resources to give women an equal opportunity to have their films developed, financed, distributed, marketed, selected, written about and shown at top festivals around the world.
One game-changing move would be to ensure proper childcare support is in place for all women working in all offices and on all film sets. That would certainly help to increase the number of films directed by women in festival line-ups, best picture shortlists and on big and small screens.
How will Brexit affect the international film industry?
As the UK toils with the looming Brexit process, the global business is still figuring out exactly how the country's departure from the European Union (scheduled for March 29, 2019) will impact interactions with the UK. One thing is clear, the devaluing of the British pound against the US dollar and the Euro has made inward production investment into the UK even more appealing. Spend on film and TV production in the country hit a record £1.9bn in 2017, and the combination of the UK tax credit and the decline of its currency have made the UK one of the world's primary destinations for film shoots. Growing demand will need to be met with expanded studio space, however, and the country is now scrambling to push forward several major studio developments.
The precise nature of the UK's deal with the EU once it departs is still being worked out (if any deal is to be struck at all), so the international impact won't be clear for a while. The transitional period (which will last until at least December 31, 2020) should provide some form of respite, but there are concerns about how workers, in particular, will be affected.
Recently, the UK Screen Alliance, the trade body representing UK VFX, post-production and animation industries, issued a statement saying that the government's proposed post-Brexit immigration bill, which would include a minimum salary threshold of £30,000 for foreign workers, would be "disastrous".
Earlier in the year, the Creative Industries Federation published a report saying that 80% of the UK's Creative Industries are "not confident that Britain will maintain its leading global reputation post-Brexit", while 40% said a 'No deal' outcome would harm their business' ability to export.