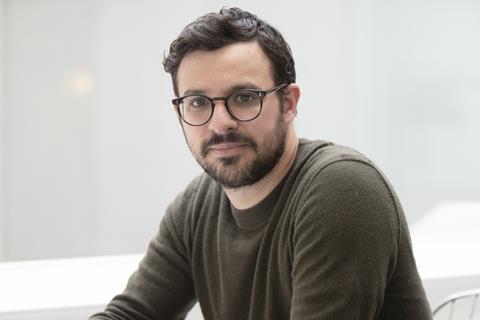 English actor Simon Bird shot to fame with his starring role in hit UK TV series The Inbetweeners, which also spawned two hugely successful film adaptations.
Now, he makes his feature directing debut with Days Of The Bagnold Summer, a comedy set in the British suburbs about a teenage metal-head living with his single mother. The project was adapted from Joff Winterhart's graphic novel.
The film will have its world premiere at Locarno Film Festival on Wednesday (Aug 14) with a screening at the iconic Piazza Grande. Altitude handles sales. Screen spoke to Bird ahead of Locarno.

In 2016 you directed the short film Ernestine & Kit which was at SXSW – was the plan always to go into features?
It wasn't always the plan to direct. I love acting but there is frustration that you're not involved in the creative aspects. On set, I was always much more interested in watching the director and seeing how films came together. As soon as I got on set and saw how things worked I thought, 'that's the job I want'.
When did you encounter the Bagnold graphic novel? I see your wife, Lisa Owens, wrote the film's screenplay.
My wife bought the graphic novel for me. She's a novelist and had never written a screenplay before, but the characters in the graphic novel are so well drawn that she felt like she wasn't starting with a totally blank page.
How did you get the project off the ground?
The producer, Matthew James Wilkinson, had produced my short and it was always the plan to move onto features next. I had him steer me through the process. We had development funding from Creative England, who funded my short, it's an amazing organisation for first-time filmmakers.
After the script was in shape, it was Matt's job to take it to market. In the independent world that's a long and arduous process. It was a jigsaw puzzle but we got there in the end. He seems to be able to find money down the back of the sofa.
Matt has been quite successful at helping actors take the step to become filmmakers, having done the same with Romola Garai on upcoming horror Amulet. Do you think you already being known in the industry, as an actor, helped get Bagnold off the ground?
I think it did, particularly the first steps on my short, I'm not sure that would have happened if I didn't have my background. But once you have the short, and you've proven you can do it [direct], it becomes a different conversation.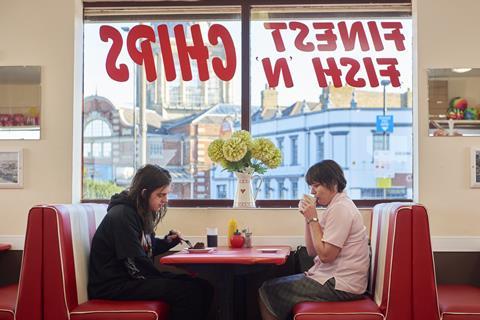 Why did this become your feature debut?
On a boring level, it felt like a realistic prospect. It was British, low budget, small cast, set in the suburbs. It felt like Matt might be able to scrape the money together for it.
I'm drawn to tone. I love films that can pull off that delicate balance between being funny and being poignant. The smaller, more delicate the film, the better. It was also relatable – I saw a lot of myself in Daniel.
What did you see of yourself in him?
I guess just being a bit rude to my parents.
The film slots nicely into a new wave of UK cinema that some are classifying as 'UK Americana'. British social realism tales but with a more American indie aesthetic. What's your take on that?
The British suburbs have been underserved by coming-of-age comedy films. When I think of funny, naturalistic films, other than Submarine, they're all American: Dazed And Confused, Rushmore, Welcome To The Dollhouse.
The British style has classically been grubbier and grittier than American films, but that wasn't my experience of growing up in the suburbs of Britain. I wanted to celebrate those suburbs.
How did you cast your two lead actors, Earl Cave (son of musician Nick Cave) and Monica Dolan?
I'm obsessed with Monica, I've seen a lot of her work over the years and I felt like she would be able to nail that balance between comedy and tragedy; in her career she's done high-end, dark dramas and also comedies. She also looks quite similar to the character from the graphic novel.
She's a Bafta-winner but she's not in the A-list. The book opens with the line, "When someone looks back and writes a history of this summer, two people they will almost certainly leave out are Sue and Daniel Bagnold". I wanted faces that people wouldn't necessarily be familiar with.
Earl came through the audition process. He was a no-brainer, he's brilliant beyond his years. He managed to make the character very watchable – you could see the person who's there beneath the swearing and shouting. I didn't know that he was Nick Cave's son until after we'd seen him audition.
And your supporting actors Tamsin Greig and Rob Brydon?
Tamsin plays my mother in [UK sitcom] Friday Night Dinner, I just sent her an email. I'm a huge fan of Rob's and I thought he'd be great.
It's a low budget feature, did the finances feel tight?
It definitely felt tight. I think that was a good thing, as a first-time filmmaker it teaches you how to make the most out of what you've got. There were lots of conversations with the producers about what we could achieve and what kit we could have. I wanted a six-week shoot originally but we did it in four weeks. Every decision had a financial element to it. That's just part of the learning process of making film.
Even if you're the director of a $150m movie, you probably want it to be a $200m movie.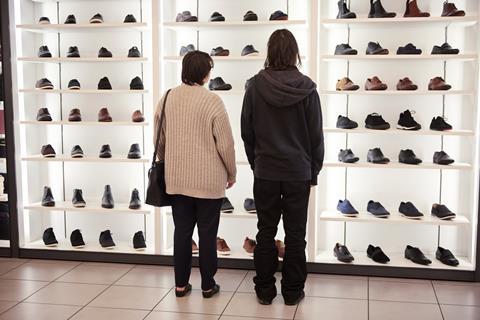 Do you have the ambition to direct $200m movies?
No. Bagnold is a pretty good indicator of the sort of films I'd love to make. I don't know what my next film will be – if I'm allowed to make one – but I'd imagine it will be of a similar scale.
You broke out in such a major way with The Inbetweeners. I imagine that when you have such success with a single character, it must be quite difficult to shake those shackles off and move your career forward. Is getting behind the camera a way of achieving that?
Yes totally. You do get typecast, and fair enough. It was so successful and our faces were everywhere. That's especially true with comedy. The characters become real and very important to fans – it's really difficult to see actors do other things.
That's not to say I don't want to act, I'd love to keep acting, but I'm waiting to find something else that I really want to do. I read a lot of scripts.
Would you do more of The Inbetweeners if they bring it back?
I don't know how that would work. I don't think it would work with the characters grown up, which we now all are. No one is going to buy us as teenagers any more. And I think the idea of the four of us back together as 30-somethings is going to be a bit more depressing for everyone. I can't see us doing any more of it.