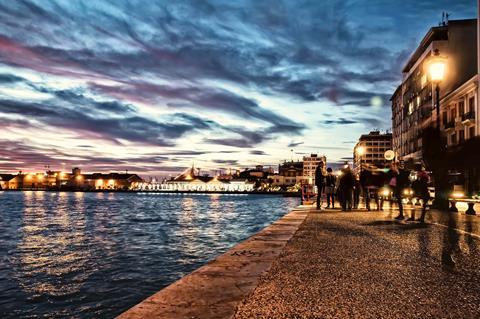 Thessaloniki Film Festival (TFF) is the largest film organisation in Greece and stages two annual festivals, one for fiction films (TIFF), the other documentaries (TDF). This year TFF will celebrate 60 years of showcasing films, innovation and evolution during its international film festival focusing on fiction films, which is running from October 31 to November 10 (the documentary festival is held every March).
"Our task is to discover new, innovative, vanguard and sometimes difficult cinema both for fiction and in documentary cinema," says TFF artistic director Orestis Andreadakis.
TFF is a year-round event that celebrates cinema and attracts around 220,000 visitors annually from Greece and internationally.
Tourism from southeast Europe, the Mediterranean and Russia as well as students residing at the largest university campus in Greece create a dynamic cinema-going demographic in Thessaloniki. "We have a very vivid, young and demanding audience," Andreadakis notes, "which is very nice for a film festival organiser."
In addition to the two festivals, TFF also mounts premieres, seasons and film events in its four theatres and operates educational programmes for 27,000 young people in the town. There is also a Cinema Museum of Thessaloniki, the Thessaloniki Cinematheque and a 15,000-strong library of film publications.
The documentary festival (TDF) is an Oscar-eligible event endorsed by the Academy of Motion Picture Arts and Sciences in which the winner of the festival's Golden Alexander best documentary feature film is automatically eligible to submit for Oscar consideration in the best documentary feature category. "It means TDF is a good destination for filmmakers and their films," says Andreadakis. Last year's TDF Golden Alexander winner The Distant Barking Of Dogs was on the long list in the Oscars category.
Andreadakis was appointed with general director Elise Jalladeau in 2016 to transform TFF into a truly international event and to establish innovative initiatives and collaborations with international and local partners.
60th anniversary celebrations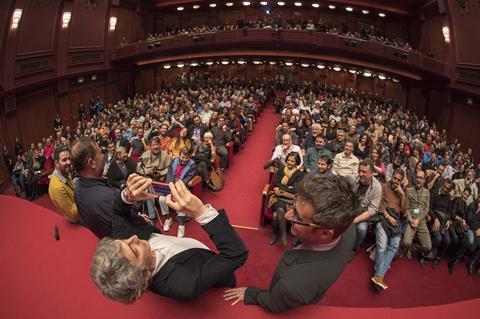 The events marking TFF's six decades at the top of its game begin in Cannes with the 'Thessaloniki goes to Cannes' programme — a showcase of five Greek works in progress — and a party. Greek filmmaker Yorgos Lanthimos is on Cannes' Competition jury, while compatriot Panos H Koutras is on the Cinéfondation and short film jury.
"It is important because it means Greek directors, actors and editors are respected and internationally renowned," says Andreadakis of the Cannes connections (TFF also collaborates with Locarno Film Festival, presenting the Thessaloniki-Locarno Industry Academy International that provides training for junior professionals each November).
TFF runs a brace of established industry events — TIFF's Agora and TDF's Doc Market — for professionals from southeast Europe, the Balkans and beyond.
"Every year we welcome more than 500 professionals — buyers, sales agents, producers, festival programmers. We focus mainly on the films of southeast Europe and the Mediterranean including North Africa and the Middle East. For us [Agora] is our precious child," says Andreadakis.
Myriad arthouse films and upcoming filmmakers have been unveiled in the Agora in post-production or as works in progress before going on to other film festivals. They include Jasmila Zbanic's Grbavica, Radu Jude's Everybody In Our Family, Ofir Raul Graizer's The Cakemaker, Deniz Gamze Erguven's Mustang and Annemarie Jacir's When I Saw You.
Back to the future
TFF's forward-looking attitude is also reflected in the festival's virtual reality (VR) competition section, presented in both TIFF and TDF editions, that highlight the future of cinema. TFF was the first to establish this in the southeast Europe area after Cannes and Venice.
As an independent art curator — he last curated the Greek Pavilion at the Venice Biennale in 2017 — as well as a film festival figure, Andreadakis is interested in looking at the interchange between film and other art forms, including VR.
"I don't believe in pure cinema, painting, dance, or theatre. You see many artists all around the world using video and cinema," Andreadakis notes. "You see cinema using artistic elements from the visual arts. VR is a combination of that. We believe in it."
TFF also hosts an annual alternative exhibition of original artworks by young Greek artists inspired by the films participating in TIFF's International Competition section.
Amid all the celebration of its six-decade heritage, at its heart TFF is a friendly, city-focused film event that offers visitors a festival experience combining cinema, sightseeing, history, excellent food and 24 hours of Greek-authored good times.
For further information head to the official website, or email here.