As German films continue to wow local audiences, distributor SquareOne Entertainment is expanding into production and decreasing the number of international films it buys.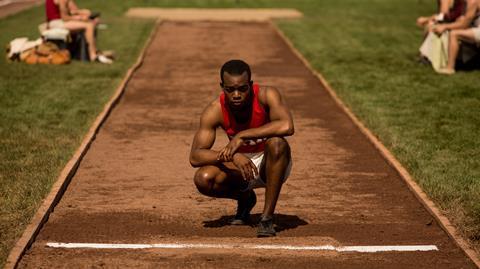 When Lars Wiebe was appointed head of German productions at Munich-based SquareOne Entertainment in February 2014, his brief was to focus on developing and acquiring local content; specifically, broad commercial comedies. Until then, SquareOne had focused on releasing US, French and UK third-party pick-ups, including Philomena, The Imitation Game and Life.
With homegrown films grossing 27.5% of last year's record-breaking German box office, however, the appeal of a significant involvement in local production is clear. It's a move that will see SquareOne seeking to acquire fewer third-party international titles in the future, says CEO Al Munteanu. "We acquire roughly 20 films a year," he says. "We want to reduce the acquisitions and increase productions and co-productions."
"German-language films can be much more commercial than their respective American, English or French counterparts, especially in comedy and family entertainment," adds Wiebe.
SquareOne's expansion into production is in line with other German distributors including Constantin Film, Majestic Film, Universum Film and the outposts of the US majors. All are vying for access to attractive product with commercial potential.
"You have to be there first and to actively develop ideas and scripts," says Wiebe of the fiercely competitive market. "Moving into production means we can have a much more active part in the film-making process from beginning to end and therefore more control over the films we get involved in."
For two years, Wiebe and Munteanu (who launched the Munich-based company in April 2002) have been actively courting leading German talents — writers, directors and producers — to identify projects where SquareOne can serve as a co-producer and distributor. They have built a slate that is broader than Wiebe's original brief and includes comedies, family films and thrillers, some of which will be shot in English.
"Three or four projects will be coming to fruition this year after just two years," says Munteanu.
Ready to run
Production on the first of the company's productions will start this year. Until then, the company has a busy slate of releases. They include Stephen Hopkins' English-language Jesse Owens biopic Race (in which SquareOne is an equity investor), James Vanderbilt's US indie drama Truth and the hit French comedy Babysitting 2.
The company was also active at EFM, pre-buying Sierra/Affinity's thriller 24 Hours To Live, starring Ethan Hawke, and the completed French comedy The Roommates Party from Other Angle.
A summer shoot is planned for Marie Reich's German-language family film Silvergirls about the burgeoning friendship between two teenage girls, which the company hopes to develop into a franchise in the vein of local hits Windstorm and Bibi & Tina. Reich has written the screenplay with Rochus Hahn and her mother, the veteran producer Uschi Reich; Benedikt Böllhoff and Max Frauenknecht's VIA Film are in place to produce.
Director Christian Alvart is set to shoot his next feature Riptide by the end of the year for SquareOne. It is based on an idea from the actor Tyron Ricketts, who will also star as an African-German doctor who falls foul of human traffickers after being washed out to sea while surfing in the Mediterranean.
The company is also readying two projects that will see German directors make their English-language debut. Peter Thorwarth's vampire action thriller Blood Red Sky is described by Munteanu as "a variation on Snakes On A Plane", to be produced with Rat Pack Filmproduktion. In addition, Bavarian film-maker Marcus Rosenmüller is directing a three-way European co-production called Trautmann, about the legendary German goalkeeper Bernd Trautmann, who will be played by David Kross (The Reader). Munich-based Lieblingsfilm is producing with the UK's Zephyr Films and Octagon in Ireland.
SquareOne is also on the look-out for remake material to adapt for the German market. At present, it is developing a high-concept comedy from the screenwriting team of Nadine and Norbert Keil, which is based on the South Korean box-office hit Miss Granny. Hamburg-based WinWin Film is producing the film.
Munteanu has also optioned Issa Lopez and Gabriel Ripstein's English-language script of the as-yet-unproduced buddy comedy Imaginary Friends. It will be adapted by German writer Nina Trachte and co-produced with Rat Pack Filmproduktion. "It's a funny concept that we are trying to bring story-
and sentimentality-wise to Germany," Wiebe says.
It's a new way of doing business for a company on the move.