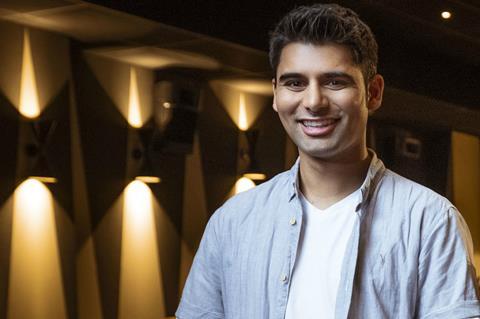 Growing up in Birmingham, Antonio Aakeel fell in love with acting at an early age and was accepted at London's Royal Central School of Speech & Drama — an opportunity he turned down to star in a touring theatre production of Guantanamo Boy, which landed him a small role in Channel 4's cult TV series Skins.
After starring alongside 2006 Star of Tomorrow Riz Ahmed in UK crime drama City Of Tiny Lights (2016), Aakeel swiftly landed the role of Nitin in the latest reboot of Tomb Raider alongside Alicia Vikander. "One of the best experiences of my life," he says.
Aakeel is proving to be one of the UK's most in-demand up-and-coming actors, with multiple TV series — including Element Pictures' The Dublin Murders for BBC1 — and two upcoming films in which he takes the lead — Eaten By Lions (2018) and Granada Nights (2019) — and is determined to use his rising stardom to honour British minorities in the arts. "When I grew up I didn't see anyone on screen who looked like me, and that does affect your identity, which you don't realise when you're a child," he says. "Being an actor is about being accountable and responsible, and, for me, representation is very important."
Eaten By Lions, directed by UK filmmaker Jason Wingard, sees Aakeel in the role of Omar, a lad from Blackpool in search of an identity. In Granada Nights, the feature debut of Abid Khan, Aakeel takes on the character of Ben, a Brit who travels to Spain to be with his girlfriend, only to find himself on a journey of discovery after suffering a broken heart.
"More often than not, you see men depicted onscreen as a strong, highly masculine decision-maker, and this goes against that," he says. "Dealing with a character that has real fragility in an unconventional way is what really attracted me to the role."
Contact: Lara Beach, Curtis Brown