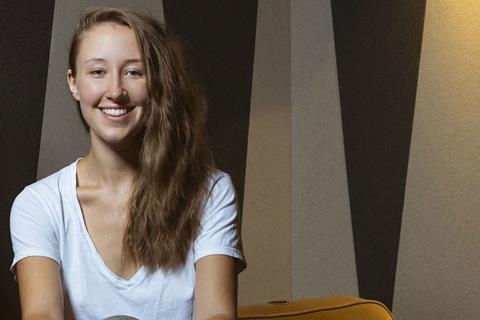 Fresh from the set of the upcoming BBC production of Les Misérables, Erin Doherty rose to prominence earlier this year after it was announced she would be portraying Princess Anne in the forthcoming season of Net­flix's The Crown. The 26-year-old will play the daughter of Queen Elizabeth II alongside Olivia Colman, Tobias Menzies and Helena Bonham Carter. "They're incredible. Getting to work with this cast? I don't quite believe it yet," she says.
Born and raised in Crawley, West Sussex, Doherty studied at the Guildford School of Acting for a year before being accepted into the three-year theatre programme at the Bristol Old Vic theatre. "I couldn't get over the fact that every day you get to learn about acting", she says. "When teachers spoke, you hung on to their every word. It was golden." Doherty toured with the Old Vic throughout her second year, performing across Bristol and eventually overseas.
After graduating in 2015, she landed her first onscreen role in an episode of the BBC's Call The Midwife, in which she portrayed the wife of a blind dock worker — a role Doherty says prepared her for life on set. "With onscreen roles you can only learn on the job, and this prepped me for The Crown. I'll always be grateful for that."
With these upcoming projects, Doherty is establishing herself as a name to watch — a prospect the actor is not taking for granted. "In whatever role you're playing, you're constantly reminding yourself how you got there in the first place and you stay grounded in that.
"Putting yourself in other people's shoes is the love of it. I want to throw myself into that and hopefully be able to inspire."
Contact: Kat Oliver, Conway van Gelder Grant