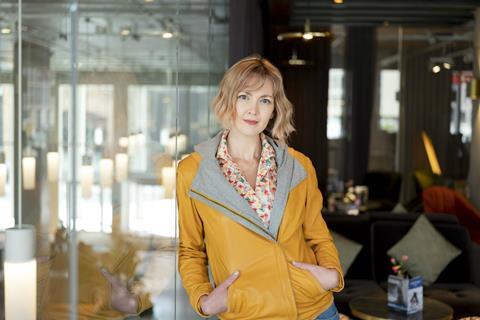 After winning a run of short fiction prizes in her teens, Londoner Hania Elkington graduated from Edinburgh University with an MA in literature and spent her twenties working as an associate literary agent.
But she never stopped writing and twice made the Brit List of best unproduced screenplays: with Son Of Man (World/BFI), about an obese, bullied Catholic schoolboy who learns what it means to be a man in the unlikely setting of a teen pregnancy class; and Letter From America, a road trip that sees a bereaved English couple retracing the last steps of their daughter around the US.
Elkington left agenting in 2014 to focus on screenwriting. She has since developed projects for Scott Free, World and Touchpaper, and her script Full Frontal, which came top of the inaugural TV Brit List this year, is in advanced development with Mam Tor/Endemol.
The eight-part series The Innocents (New Pictures/Netflix Originals) is Elkington's first project to hit screens. Co-created with Simon Duric, it is a teen romance with a supernatural twist. It stars Guy Pearce, Sorcha Groundsell and Percelle Ascott and is set between the Pennines in northern England, London and Norway. "We wanted to explore the change girls go through at that stage of adolescence," Elkington says of the story.
She is pleased her hard work is paying off. "Writers are invisible until you get to that point where someone is taking notice. It can be demoralising because you're seen, but you're not known until your name is out there."
Contact: Camille McCurry, United Agents