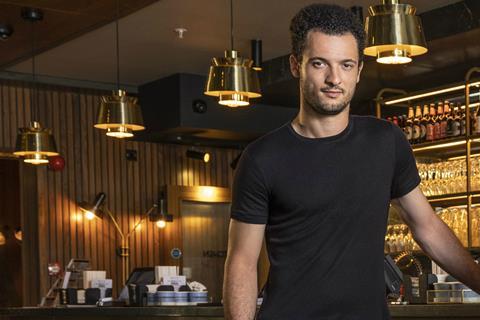 After securing a place at RADA on his fourth attempt, Londoner Jamael Westman stayed the full course but left without an agent. This is where, he says, faith lent a hand: not religious faith, but a steady belief in himself. Confidence, in other words, and the support of his mother and friends, one of whom recommended him for a part at the Royal Court Theatre in Torn, a play written by 2017 Star of Tomorrow Nathaniel Martello-White. A run in The White Devil at the Globe theatre followed, and brought him an agent who asked an unusual question: could Jamael rap? He could. And how.
Next up was an audition for the transfer of Hamilton to London's West End. (Which part?, asked Westman. The answer: Hamilton himself.) And the rest is history: five auditions (one in New York) and a crazy year that started last October with rehearsals in London and should finish this Christmas after more acclaim than most performers could expect in a lifetime, never mind one job.
Having always been a performer (sports, singing), the Streatham-based Jamaican-Irish Westman caught the bug in sixth form ("Jerusalem blew my mind") and started out as a jobbing actor: pantomimes, community theatre projects. "I took what I could," he says. Dubbed the most exciting talent to hit the West End stage in decades, Westman is eager to stretch his muscles on film as his Hamilton run comes to an end.
Performing six days a week on the London stage means it has been hard to fit in screen roles, but Westman has shot a small part in Sophie Hyde's Animals with Holliday Grainger and Alia Shawkat. He has written a play during the Hamilton run and also something he thinks may become a film. "I want to tell more stories that are focused on life in Britain, the experience of that, and I do find myself drawn to more political work — anything really, as long as it changes people and makes them think about themselves."
Contact: Lara Beach, Curtis Brown