WRITER-DIRECTOR: After university in the UK, Toby Fell-Holden, filled with romanticised ideas of the New York film scene, secured a place on Columbia University's Film MFA programme where he began training as a director.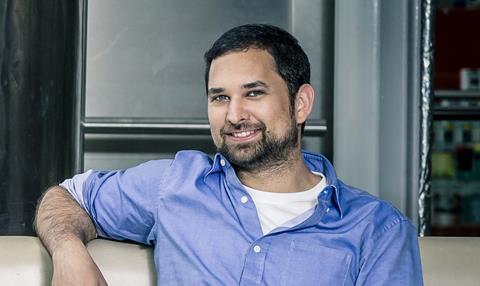 Click here for more Stars of Tomorrow
His graduation film Little Shadow, which he wrote and directed, starred Chloe Levine and Deema Aitken and was long-listed for a Bafta.
During his time in the US, he decided to focus on telling his own, personal stories.
Fell-Holden is of mixed heritage, with an Indian mother and a British father, and he relates that growing up on a south London council estate in the 1980s has had a profound impact on his creative impulses.
"Race, class, those veins are very present in my own experience," he says.
Those feelings led him to write short Balcony, produced by Tom Kimberley and Ali Mansuri, which focuses on a young girl who makes friends with an immigrant amid the backdrop of racial tensions in a London neighbourhood.
The film, which had funding from Film London, premiered at the BFI London Film Festival in 2015 and went on to receive a BIFA nomination.
It travelled to the Berlinale where it scooped a Crystal Bear in the Generation 14plus strand for young film-makers, and it is now long-listed for a 2017 Academy Award.
Following that success, Fell-Holden is currently working on his debut feature, an untitled drama that will deal with topics including race, Islamophobia and radicalisation.
Producers Kimberley and Mansuri are developing the project in collaboration with Western Edge Pictures, which supported Balcony with the aim to put it into production next year.
He has also had early conversations with companies in the US about developing Balcony into a feature.
Contact Matthew Bates, Sayle Screen matthew@saylescreen.com