The deals that defined Sundance 2017 came in at the high end.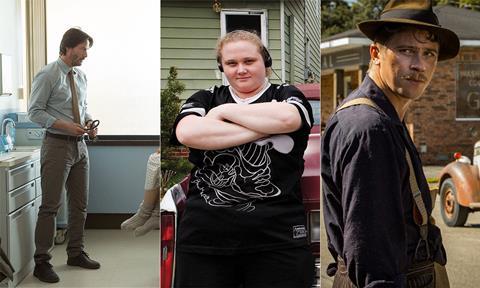 When Amazon Studios paid roughly $12m for US and select territories on comedy The Big Sick, and Fox Searchlight forked out $10.5m for the world on Patti Cake$, there was a collective intake of breath in Park City.
These seemed destined to be the biggest deals of the festival until Netflix picked up Mudbound for (a reported) $12.5m, beating its streaming rival right at the death.
Still, both films enjoyed raucous receptions and the buyer frenzy reflected that perennial desire to replicate the Eccles ecstasy among US theatre audiences six or seven months down the line.
Some were only thinking of viewers on smaller screens. That is the end game at Amazon Studios once the theatrical release is over - and it is by and large the only gameplan at Netflix, which was in a very aggressive mood. Netflix's deal on Mudbound and an extravagent $8m worldwide play for anorexia drama To The Bone drew gasps of disbelief. But what else is a rich digital distributor to do in a landscape bursting with content?
The rules are different for Netflix, Amazon Studios and, sooner or later, Hulu, along with a host of other digital platforms. Without P&L on a picture-by-picture basis, they can throw whatever they want at a film to fulfil their mission. "They're looking for subscribers," says Sony Pictures Classics co-president Tom Bernard. "It's not just Netflix and Amazon. There's a whole slew of companies that want you to subscribe."
The digital heavyweights do not always get what they want. Netflix circled Thoroughbred, one of three June Pictures titles that sold, before Focus Features prevailed in a $5m worldwide buy.
Similarly, sources say Fox Searchlight beat Amazon Studios, among others, in the Patti Cake$ deal because its feel and zeal for the drama impressed the filmmakers. The company's track-record with breakout hits would have counted for a lot too.
Tom Quinn and Tim League's new distributor Neon was active, acquiring North American rights in a pair of deals in the $3m range for Ingrid Goes West and Roxanne Roxanne, and North American rights for Beach Rats.
The coming months will tell if the financial outlay was worth it as all eyes turn to the films' box office - or in the case of the Netflix titles, the company's stock price.
Nine of the biggest deals at Park City
Mudbound
Netflix acquired US and multiple territory rights to this drama in a deal worth a reported $12.5m. The story follows two veterans, one black, one white, who return to the Deep South after the Second World War. Garrett Hedlund, Jason Mitchell, Carey Mulligan, Jason Clarke and Mark J Blige star.
The Big Sick
Amazon Studios landed US, UK and select territories in the first major deal in Park City, which, given the $12m price tag, is likely to remain the biggest of the festival. Judd Apatow produced and FilmNation financed the comedy starring Silicon Valley's Kumail Nanjiani. Many have questioned its ability to travel and some say it is too long, but nobody who saw The Big Sick denies it contains belly laughs and plenty of heart.
Patti Cake$
To paraphrase one producer, Sundance does not feel like Sundance until Fox Searchlight gets out its wallet. The distributor jumped into the fray after the opening weekend with a $10.5m worldwide deal on the drama, which stars Australia's Danielle Macdonald as a wannabe white rapper. Will it travel? Searchlight is betting that it will and anticipates a strong US run to kick things off.
To The Bone
Netflix's $8m worldwide buy on AMBI Group's anorexia drama really got tongues wagging. But Marti Noxon's US Dramatic Competition entry also received solid reviews and has star power: Lily Collins as the patient and Keanu Reeves as the doctor with the radical ideas.
Novitiate
Not long after the Friday premiere, Sony Pictures Classics pounced on Maggie Betts' US Dramatic Competition entry about a trainee nun in the 1960s, paying mid-seven figures for the world. As -Bernard pointed out, moving fast is one of two ways in which traditional distributors can compete with the digital giants. He could have a festival darling on his hands.
Call Me By Your Name
The other way, according to the Bernard rulebook, is to get in early. Sony Pictures Classics boarded Luca Guadagnino's drama at script stage, eager to be in play with an admired director and appealing cast that features Armie Hammer and a superb turn by Timothée Chalamet. The critics went mad for it and Sony Pictures Classics saved itself a lot of money.
Thoroughbred
Another fancied film that harks back to Heavenly Creatures with its story of an intense bond between two girls who contemplate murder. Olivia Cooke, Anya Taylor-Joy and the late Anton Yelchin star in the thriller from June Pictures. It won fans among critics, festivalgoers and Focus Features, which reportedly paid $5m for worldwide rights on a busy Sunday.
The Incredible Jessica James
Everybody seemed to have a good word to say about the closing-night film, which Netflix acquired in a worldwide deal for about $2.5m. Jessica Williams heads the Premieres entry as a playwright on the rebound. Chris O'Dowd also stars.
Step
The second big play by Searchlight was arguably the festival's most beloved documentary. The distributor paid around $4m for the world on Amanda Lipitz's US Documentary Competition selection, about seniors on a girls' school dance-step team bidding to become the first in their families to get into college. Awards beckon.
Read more:
Sundance 2017: The stand-out feature films
Sundance 2017: The stand-out documentaries