As political division and uncertainty abound across the globe, Sundance chiefs John Cooper and Trevor Groth are proud that Sundance (Jan 18-28) remains a hotbed of topical, diverse filmmaking voices.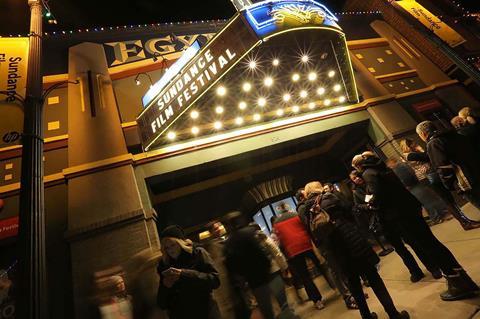 It is early December and Sundance Film Festival director John Cooper and director of programming Trevor Groth are on a special trip to New York to meet filmmakers, patrons and staff.
"It's a little bit of a junket of sorts," Cooper says, relishing the year-end tour before the action proper kicks off in Park City, Utah from January 18-28. Anticipation is running high for a 2018 selection from 13,468 submissions, of which 3,900 were features.
Sundance's reputation as a champion of independent storytelling and a festival of discovery endures. The jamboree that launched the careers of Quentin Tarantino, Steven Soderbergh and, more recently, the likes of Dee Rees, Damien Chazelle and Ryan Coogler, embodies an evergreen promise of new voices.
This year's crop of 121 features includes new work starring Daisy Ridley (Ophelia), Keira Knightley (Colette) and Joaquin Phoenix (Don't Worry, He Won't Get Far On Foot), as well as a flexing of directorial muscle by debutants Idris Elba (Yardie), Rupert Everett (The Happy Prince) and Paul Dano (Wildlife).
This being Sundance, the subject matter tends to be highly topical and Cooper and Groth would not want it any other way. Plotlines concern tolerance, new perspectives and amplifying underserved voices — a timely counterpoint to the divisive bombast of US president Donald Trump, whose inauguration took place during the 2017 festival.
Alternative voices
"There seems to be a real urgency and a need by our audiences for very alternative voices of who we are, not just through the same lens," Cooper says of the selection, noting the prevalence of strong female creators and roles. "The African-American male experience comes up in a number of features, too. We're almost exactly two years on from the resurgence of the Black Lives Matter movement and it makes sense."
Groth picks up the commentary: "We've got some incredible documentary profiles on women who were trailblazers and overcame a lot of adversity, both personally and professionally, to accomplish amazing things: Ruth Bader Ginsburg, Jane Fonda, MIA, Joan Jett. Really strong women doing things in their own way and with an independent spirit too that we celebrate at Sundance.
"On the fiction side, there are remarkable performances from A-list actresses getting the chance to show off their immense talents in complex roles," Groth continues. "Maggie Gyllenhaal in The Kindergarten Teacher, Keira Knightley in Colette, Chloë Sevigny in the lead role in Lizzie, Chloë Grace Moretz in The Miseducation Of Cameron Post and Carey Mulligan in Wildlife."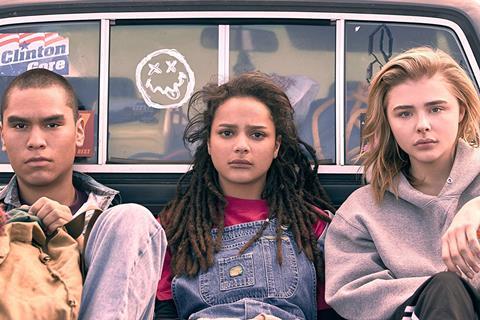 The World Cinema Dramatic competition includes The Guilty, Gustav Möller's Danish thriller about an emergency operator that Groth predicts will be a hot acquisition title and could be ripe for a remake. There are two films from Brazil — Gustavo Pizzi's Loveling and Aly Muritiba's Rust — which has not historically been a frequent source of Sundance material. Cathy Yan's Dead Pigs from China came about after Groth visited the mainland following Sundance's annual September event in Hong Kong, and illustrates what he views as the impact of the organisation's international outreach.
On the World Cinema Documentary side, Groth name-checks Maxim Pozdorovkin's Our New President, a look at how Russian propaganda covered Trump's election, and Stephen Loveridge's Matangi/Maya/MIA, about the UK rap- per of Sri Lankan origin, MIA.
The structurally transgressive work contained in New Frontier has become a big draw, and this year much of it will be housed at new venue The Ray. "I'm proud of how people in the VR community are looking to Sundance as a place to launch and [return to]," Cooper says. "It's a place they feel good in." Groth points out Experience Realistic Touch In Virtual Reality, which uses a glove developed by tech aces HaptX that enables the user to interact with items in a virtual world.
NEXT line-up
The NEXT line-up remains an ever-evolving treasure trove that defies precise description. "The films that have popped out of that section are some of the real highlights of the festival over the last number of years," Groth says. "Films like Tangerine, A Girl Walks Home Alone At Night and Ghost Story last year.
"We use words like 'bold', 'innovative', 'uncompromising', but there's something intangible, too," Groth adds. "There's a spirit to a NEXT film and we know it when we see it. I've always said all the NEXT films could play in our Competition, but not all Competition films could play in NEXT."
The 2018 batch includes the section's first documentary, 306 Hollywood, about a reconstruction by Jonathan Bogarin and his sister Elan Bogarin of their late grandmother's life that takes on a magical realist sensibility; and Aneesh Chaganty's thriller Search, which takes place entirely on a computer screen.
Search is the first film to arrive at Sundance with the Alfred P Sloan feature film prize under its belt. The award recognises the depiction of science or technology and until now has been presented towards the end of the festival; Cooper felt, however, the early stamp of approval would add lustre.
Speaking of firsts, the Indie Episodic TV showcase extracts small-screen con- tent from Special Events (which will still present series launches) in an effort to boost the works' commercial appeal. It includes America To Me, acclaimed documentarian Steve James' immersion in a progressive public school.
"A number of the works we showcased last year got acquired out of the festival," Groth says. "We realised there truly is a market for this and a lot of amazing creators working in this form, and we wanted to help connect them with distributors like we do with films."
Beyond Horizon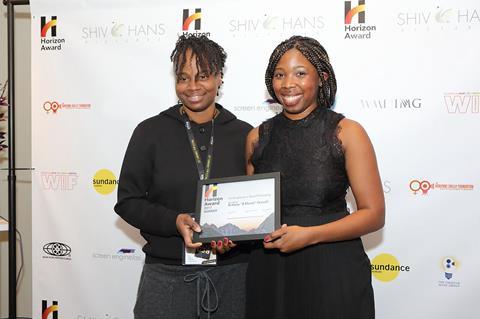 Now in its fourth year, the Horizon Award was launched by producers Christine Vachon, Cassian Elwes and Lynette Howell Taylor to champion female directors.
While not officially part of the festival, the Horizon Award enjoys the support of Sundance as well as Women In Film Los Angeles, Face- book, the Motion Picture Association of America, WME|IMG and the Adrienne Shelly Foundation, among others. Each year, two winners whose short films are judged to be the best submissions are flown to Sundance for meetings with producers, directors and festival programmers in the hope of spurring their careers.
"It was Cassian's idea," says Vachon, who produced Sundance Premieres selection Colette and This Close, which screens in Indie Episodic. "It was around the time when the industry was finally noticing the disparity among female directors and the lack thereof. It was a response to do some- thing that would at least recognise that we were pushing the needle forward a tiny bit.
"We wanted to bring young women into the industry in a way that was meaningful and relevant — come to Sundance, meet people and have your work shown to people who can notice you and help your career. It was a way to bring the real world into film school and vice versa. It wasn't just a pat on the head."
As Elwes, who attended the festival last year with Mudbound, puts it: "The award matters because women need to know there are people in Hollywood who care about creating opportunities for female directors."
At time of writing, the 2018 winners were yet to be unveiled, but those feted last year have already benefited from the award. US director Brittany Fennell (aka B Monét) met with "game-changers" who have helped line up her first feature, QUEEN. Mexican-Canadian filmmaker Andrea Villanueva is developing her debut feature, Pedro, and worked as director's assistant on Justin Kelly's feature JT Leroy starring Kristen Stewart.
"I cannot emphasise mentorship enough," Vachon says. "When male directors talk about this or that great male director, they always say, 'He reminds me of me.' It makes you think there's not enough female 'me's'."