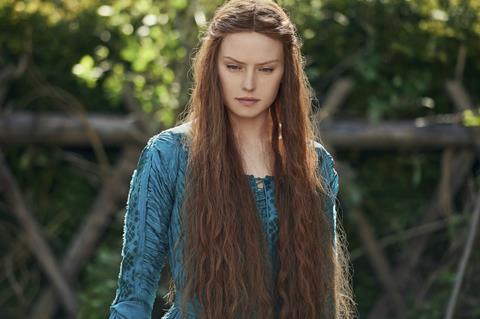 New work by Ethan Hawke, The Handmaid's Tale director Reed Morano, Sebastian Silva and directorial debuts from Idris Elba, Rupert Everett and Paul Dano are among 110 features set to screen at Sundance Film Festival in January.
In a break from tradition, Sundance director John Cooper and his team unveiled the entire features roster on Wednesday (November 29) encompassing US and World dramatic and documentaries, Premieres, Documentary Premieres, Midnight, NEXT, Spotlight and Kids.
Elba brings Yardie (World Cinema Dramatic Competition) to Sundance based on Victor Headley's novel about a Jamaican bad boy sent on a mission to London when his past catches up with him. Everett directs himself as Oscar Wilde alongside Colin Firth in Premieres entry The Happy Prince; and Dano's Wildlife in US Dramatic Competition is based on Richard Ford's novel about a family in crisis.
Hawke returns with BLAZE, about Texas Outlaw Music movement songwriter Blaze Foley, and Morano joins him in US Competition with I Think We're Alone Now, a post-apocalyptic story starring Peter Dinklage and Elle Fanning. Chilean Sundance regular Silva returns with TYREL, a drama about a lone black man attending a birthday party in a remote cabin.
Premieres encompasses Claire McCarthy's Ophelia (pictured) starring Daisy Ridley; Keira Knightley in the title role of Wash Westmoreland's literary drama Colette; Brad Anderson's thriller Beirut; Gus van Sant's Don't Worry, He Won't Get Far On Foot starring Joaquin Pheonix and Rooney Mara; Little Miss Sunshine producer Marc Turtletaub's second directorial outing, Puzzle; Debra Granik's untitled father-daughter drama starring Ben Foster and Thomasin Harcourt McKenzie; and Jesse Peretz's Juliet, Naked with Rose Byrne, Ethan Hawke, Chris O'Dowd.
Documentary selections include The Game Changers by Louie Psihoyos; Robin Williams: Come Inside My Mind by Marina Zenovich; Won't You Be My Neighbor? by Morgan Neville; and Believer by Don Argott. Among the US Dramatic Competition selections is Jennifer Fox's The Tale (pictured) starring Laura Dern as a woman who revisits her first sexual encounter.
Besides Yardie, World Cinema Dramatic Competition selections include Gustav Möller's thriller The Guilty (Denmark) about an alarm dispatcher who tries to help a kidnapped woman; Valeria Bertuccelli and Fabiana Tiscornia's The Queen Of Fear (Argentina-Denmark) about an anxious performer; and Un Traductor (Canada-Cuba), a film by Rodrigo Barriuso and Sebastián Barriuso based on real events about a Russian professor who assists child victims of the Chernobyl nuclear disaster when they are sent to Cuba for medical treatment.
NEXT includes Aneesh Chaganty's thriller Search starring John Cho and Debra Messing that will receive the 2018 Alfred P. Sloan Feature Film Prize; and Aubrey Plaza and Emile Hirsch in Jim Hosking's drama An Evening With Beverly Luff Linn. Midnight selections encompass Nicolas Cage, and Andrea Riseborough in Mandy; Jonathan Watson's dark comedy Arizona; and Sam Levinson's Assassination Nation.
The Day One screenings are: Blindspotting (US Dramatic Competition); Kailash (US Documentary Competition); Generation Wealth (Documentary Premieres); Loveling (World Cinema Dramatic Competition); Our New President (World Cinema Documentary Competition); and 306 Hollywood (NEXT). Morgan Neville's Won't You Be My Neighbor? is the Salt Lake City Opening Night Film.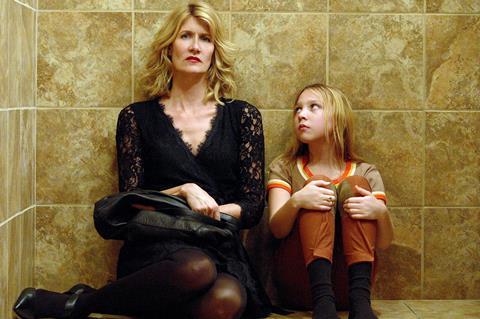 All in all the festival received 13,468 submissions including 3,901 features and 8,740 shorts. Of the feature submissions, 1,799 were from the US and 2,102 were international. A total of 100 features will be world premieres and 47 features hail from first-time filmmakers.
The festival hosts screenings in Park City, Salt Lake City and at Sundance Mountain Resort, and runs from January 18–28, 2018. Sundance will announce shorts, the inaugural Indie Episodic line-up, and New Frontier next week.
"The work of independent storytellers can challenge and possibly change culture, illuminating our world's imperfections and possibilities," Sundance Institute president and founder Robert Redford said. "This year's festival is full of artfully told stories that provoke thought, drive empathy and allow the audience to connect, in deeply personal ways, to the universal human experience."
Sundance Keri Putnam executive director Keri Putnam said: "We're proud of the diversity of this year's line-up; emboldening broader, more inclusive independent voices is a crucial part of our work at the festival and throughout the year. These stories might inspire or move us, even occasionally make us uncomfortable – but they can shift our perspectives, spark conversation and create change."
John Cooper, director of the Sundance Film Festival, said: "These films and voices offer a creative lens to view our complex times. This is connected, relevant, global art that provides a fresh alternative to the noise dominating the cultural mainstream, and an inspiration for its future."
US DRAMATIC COMPETITION
Presenting the world premieres of 16 narrative feature films, the Dramatic Competition offers Festivalgoers a first look at groundbreaking new voices in American independent film. Films that have premiered in this category in recent years include Fruitvale Station, Patti Cake$, Swiss Army Man, and The Diary Of A Teenage Girl.
All selections are world premieres and US nationality unless stated otherwise. All synopses provided by the festival.
American Animals
Bart Layton
The unbelievable but mostly true story of four young men who mistake their lives for a movie and attempt one of the most audacious art heists in U.S. history.
Cast: Evan Peters, Barry Keoghan, Blake Jenner, Jared Abrahamson, Ann Dowd, Udo Kier.
BLAZE
Ethan Hawke
A reimagining of the life and times of Blaze Foley, the unsung songwriting legend of the Texas Outlaw Music movement; he gave up paradise for the sake of a song.
Cast: Benjamin Dickey, Alia Shawkat, Josh Hamilton, Charlie Sexton.
Blindspotting
Carlos Lopez Estrada
A buddy comedy in a world that won't let it be one.
Cast: Daveed Diggs, Rafael Casal, Janina Gavankar, Jasmine Cephas Jones.
DAY ONE
Burden
Andrew Heckler
After opening a KKK shop, Klansman Michael Burden falls in love with a single mom who forces him to confront his senseless hatred. After leaving the Klan and with nowhere to turn, Burden is taken in by an African-American reverend, and learns tolerance through their combined love and faith. Cast: Garrett Hedlund, Forest Whitaker, Andrea Riseborough, Tom Wilkinson, Usher Raymond.
Eighth Grade
Bo Burnham
Thirteen-year-old Kayla endures the tidal wave of contemporary suburban adolescence as she makes her way through the last week of middle school — the end of her thus far disastrous eighth grade year — before she begins high school.
Cast: Elsie Fisher, Josh Hamilton.
I Think We're Alone Now
Reed Morano
The apocalypse proves a blessing in disguise for one lucky recluse – until a second survivor arrives with the threat of companionship.
Cast: Peter Dinklage, Elle Fanning.
The Kindergarten Teacher
Sara Colangelo
Lisa Spinelli is a Staten Island teacher who is unusually devoted to her students. When she discovers one of her five-year-olds is a prodigy, she becomes fascinated with the boy, ultimately risking her family and freedom to nurture his talent. Based on the acclaimed Israeli film.
Cast: Maggie Gyllenhaal, Parker Sevak, Rosa Salazar, Anna Barynishikov, Michael Chernus, Gael Garcia Bernal.
Lizzie
Craig William Macneill
Based on the 1892 murder of Lizzie Borden's family in Fall River, MA, this tense psychological thriller lays bare the legend of Lizzie Borden to reveal the much more complex, poignant and truly terrifying woman within – and her intimate bond with the family's young Irish housemaid, Bridget Sullivan.
Cast: Chloë Sevigny, Kristen Stewart, Jamey Sheridan, Fiona Shaw, Kim Dickens, Denis O'Hare.
The Miseducation Of Cameron Post
Desiree Akhavan
1993: after being caught having sex with the prom queen, a girl is forced into a gay conversion therapy center. Based on Emily Danforth's acclaimed and controversial coming-of-age novel.
Cast: Chloë Grace Moretz, Sasha Lane, Forrest Goodluck, John Gallagher Jr., Jennifer Ehle.
Monster
Anthony Mandler
Monster is what the prosecutor calls 17 year old honors student and aspiring filmmaker Steve Harmon. Charged with felony murder for a crime he says he did not commit, the film follows his dramatic journey through a complex legal battle that could leave him spending the rest of his life in prison.
Cast: Kelvin Harrison Jr., Jeffrey Wright, Jennifer Hudson, Rakim Mayers, Jennifer Ehle, Tim Blake Nelson.
Monsters And Men
Reinaldo Marcus Green
This interwoven narrative explores the aftermath of a police killing of a black man. The film is told through the eyes of the bystander who filmed the act, an African-American police officer and a high-school baseball phenom inspired to take a stand.
Cast: John David Washington, Anthony Ramos, Kelvin Harrison Jr., Chanté Adams, Nicole Beharie, Rob Morgan.
NANCY
Christina Choe
Blurring lines between fact and fiction, Nancy becomes increasingly convinced she was kidnapped as a child. When she meets a couple whose daughter went missing thirty years ago, reasonable doubts give way to willful belief – and the power of emotion threatens to overcome all rationality.
Cast: Andrea Riseborough, J. Smith-Cameron, Steve Buscemi, Ann Dowd, John Leguizamo.
Sorry to Bother You
Boots Riley
In an alternate present-day version of Oakland, black telemarketer Cassius Green discovers a magical key to professional success – which propels him into a macabre universe.
Cast: Lakeith Stanfield, Tessa Thompson, Steven Yeun, Jermaine Fowler, Armie Hammer, Omari Hardwicke.
The Tale
Jennifer Fox
An investigation into one woman's memory as she's forced to re-examine her first sexual relationship and the stories we tell ourselves in order to survive; based on the filmmaker's own story.
Cast: Laura Dern, Isabel Nelisse, Jason Ritter, Elizabeth Debicki, Ellen Burstyn, Common.
TYREL
Sebastian Silva
Tyler spirals out of control when he realizes he's the only black person attending a weekend birthday party in a secluded cabin.
Cast: Jason Mitchell, Christopher Abbott, Michael Cera, Caleb Landry Jones, Ann Dowd.
Wildlife
Paul Dano
Montana, 1960: A portrait of a family in crisis. Based on the novel by Richard Ford.
Cast: Carey Mulligan, Ed Oxenbould, Bill Camp, Jake Gyllenhaal.
US DOCUMENTARY COMPETITION
Sixteen world-premiere American documentaries that illuminate the ideas, people and events that shape the present day. Films that have premiered in this category in recent years include Chasing Coral, Life, Animated, Cartel Land, and City Of Gold.
All selections are world premieres and US nationality unless stated otherwise. All synopses provided by the festival.
Bisbee '17
Robert Greene
An old mining town on the Arizona-Mexico border finally reckons with its darkest day: the deportation of 1200 immigrant miners exactly 100 years ago. Locals collaborate to stage recreations of their controversial past.
Cast: Fernando Serrano, Laurie McKenna, Ray Family, Mike Anderson, Graeme Family, Richard Hodges.
Crime + Punishment
Stephen Maing
Over four years of unprecedented access, the story of a brave group of black and Latino whistleblower cops and one unrelenting private investigator who, amidst a landmark lawsuit, risk everything to expose illegal quota practices and their impact on young minorities.
Dark Money
Kimberly Reed
"Dark money" contributions, made possible by the U.S. Supreme Court's Citizens United ruling, flood modern American elections – but Montana is showing Washington D.C. how to solve the problem of unlimited anonymous money in politics.
The Devil We Know
Stephanie Soechtig
Unraveling one of the biggest environmental scandals of our time, a group of citizens in West Virginia take on a powerful corporation after they discover it has knowingly been dumping a toxic chemical — now found in the blood of 99.7% of Americans — into the local drinking water supply.
THE NEW CLIMATE
Hal
Amy Scott
Hal Ashby's obsessive genius led to an unprecedented string of Oscar®-winning classics, including Harold and Maude, Shampoo and Being There. But as contemporaries Coppola, Scorsese and Spielberg rose to blockbuster stardom in the 1980s, Ashby's uncompromising nature played out as a cautionary tale of art versus commerce.
Hale County This Morning, This Evening
RaMell Ross
An exploration of coming-of-age in the Black Belt of the American South, using stereotypical imagery to fill in the landscape between iconic representations of black men and encouraging a new way of looking, while resistance to narrative suspends conclusive imagining – allowing the viewer to complete the film.
Inventing Tomorrow
Laura Nix
Take a journey with young minds from around the globe as they prepare their projects for the largest convening of high school scientists in the world, the Intel International Science and Engineering Fair (ISEF). Watch these passionate innovators find the courage to face the planet's environmental threats while navigating adolescence.
THE NEW CLIMATE
Kailash
Derek Doneen
As a young man, Kailash Satyarthi promised himself that he would end child slavery in his lifetime. In the decades since, he has rescued more than eighty thousand children and built a global movement. This intimate and suspenseful film follows one man's journey to do what many believed was impossible.
DAY ONE
Kusama – Infinity
Heather Lenz
Now one of the world's most celebrated artists, Yayoi Kusama broke free of the rigid society in which she was raised, and overcame sexism, racism, and mental illness to bring her artistic vision to the world stage. At 88 she lives in a mental hospital and continues to create art.
The Last Race
Michael Dweck
A cinematic portrait of a small town stock car track and the tribe of drivers that call it home as they struggle to hold onto an American racing tradition. The avant-garde narrative explores the community and its conflicts through an intimate story that reveals the beauty, mystery and emotion of grassroots auto racing.
Minding The Gap
Bing Liu
Three young men bond together to escape volatile families in their Rust Belt hometown. As they face adult responsibilities, unexpected revelations threaten their decade-long friendship.
On Her Shoulders
Alexandria Bombach
Nadia Murad, a 23-year-old Yazidi, survived genocide and sexual slavery committed by ISIS. Repeating her story to politicians and media, this ordinary girl finds herself thrust onto the world stage as the voice of her people. Away from the podium, she must navigate bureacracy, fame and people's good intentions.
The Price Of Everything
Nathaniel Kahn
With unprecedented access to pivotal artists and the white-hot market surrounding them, this film dives deep into the contemporary art world, holding a funhouse mirror up to our values and our times – where everything can be bought and sold.
Seeing Allred
Sophie Sartain, Roberta Grossman
Gloria Allred overcame trauma and personal setbacks to become one of the nation's most famous women's rights attorneys. Now the feminist firebrand takes on two of the biggest adversaries of her career, Bill Cosby and Donald Trump, as sexual violence allegations grip the nation and keep her in the spotlight.
The Sentence
Rudy Valdez
Cindy Shank, mother of three, is serving a 15-year sentence in federal prison for her tangential involvement with a Michigan drug ring years earlier. This intimate portrait of mandatory minimum drug sentencing's devastating consequences, captured by Cindy's brother, follows her and her family over the course of ten years.
Three Identical Strangers
Tim Wardle
New York, 1980: three complete strangers accidentally discover that they're identical triplets, separated at birth. The 19-year-olds' joyous reunion catapults them to international fame, but also unlocks an extraordinary and disturbing secret that goes beyond their own lives - and could transform our understanding of human nature forever.
WORLD CINEMA DRAMATIC COMPETITION
Twelve films from emerging filmmaking talents around the world offer fresh perspectives and inventive styles. Films that have premiered in this category in recent years include The Nile Hilton Incident, Second Mother, Berlin Syndrome, and The Lure.
All selections are world premieres unless stated otherwise. All synopses provided by the festival.
And Breathe Normally (Iceland-Sweden-Belgium)
Isold Uggadóttir
At the edge of Iceland's Reykjanes peninsula, two women's lives will intersect – for a brief moment – while trapped in circumstances unforeseen. Between a struggling Icelandic mother and an asylum seeker from Guinea-Bissau, a delicate bond will form as both strategize to get their lives back on track.
Cast: Kristin Thóra Haraldsdóttir, Babetida Sadjo, Patrik Nökkvi Pétursson.
Butterflies (Turkey)
Tolga Karaçelik
In the Turkish village of Hasanlar, three siblings who neither know each other nor anything about their late father, wait to bury his body. As they start to find out more about their father and about each other, they also start to know more about themselves.
Hakan Karsak.
Dead Pigs (China)
Cathy Yan
A bumbling pig farmer, a feisty salon owner, a sensitive busboy, an expat architect and a disenchanted rich girl converge and collide as thousands of dead pigs float down the river towards a rapidly-modernizing Shanghai, China. Based on true events.
Cast: Vivian Wu, Haoyu Yang, Mason Lee, Meng Li, David Rysdahl.
The Guilty (Denmark)
Gustav Möller
Alarm dispatcher Asger Holm answers an emergency call from a kidnapped woman; after a sudden disconnection, the search for the woman and her kidnapper begins. With the phone as his only tool, Asger enters a race against time to solve a crime that is far bigger than he first thought.
Cast: Jakob Cedergren, Jessica Dinnage, Johan Olsen, Omar Shargawi.
Holiday (Denmark-Netherlands-Sweden)
Isabella Eklöf
A love triangle featuring the trophy girlfriend of a petty drug lord, caught up in a web of luxury and violence in a modern dark gangster tale set in the beautiful port city of Bodrum on the Turkish Riviera.
Cast: Victoria Carmen Sonne, Lai Yde, Thijs Römer.
Loveling (Brazil-Uruguay)
Gustavo Pizzi
On the outskirts of Rio de Janeiro, Irene has only a few days to overcome her anxiety and renew her strength before sending her eldest son out into the world.
Cast: Karine Teles, Otavio Muller, Adriana Esteves, Konstantinos Sarris, Cesar Troncoso.
DAY ONE
Pity (Greece-Poland)
Babis Makridis
The story of a man who feels happy only when he is unhappy: addicted to sadness, with such need for pity, that he's willing to do everything to evoke it from others. This is the life of a man in a world not cruel enough for him.
Cast: Yannis Drakopoulos, Evi Saoulidou, Nota Tserniafski, Makis Papadimitriou, Georgina Chryskioti, Evdoxia Androulidaki.
The Queen Of Fear (Argentina-Denmark)
Valeria Bertuccelli, Fabiana Tiscornia
Only one month left until the premiere of The Golden Time, the long-awaited solo show by acclaimed actress Robertina. Far from focused on the preparations for this new production, Robertina lives in a state of continuous anxiety that turns her privileged life into an absurd and tumultuous landscape.
Cast: Valeria Bertuccelli, Diego Velázquez, Gabriel Eduardo "Puma" Goity, Darío Grandinetti.
Rust (Brazil)
Aly Muritiba
Tati and Renet were already trading pics, videos and music by their cellphones and on the last school trip they started making eye contact. However, what could be the beginning of a love story becomes an end.
Cast: Giovanni De Lorenzi, Tifanny Dopke, Enrique Diaz, Clarissa Kiste, Duda Azevedo, Pedro Inoue.
Time Share (Tiempo Compartido, Mexico- Netherlands)
Sebastián Hofmann
Two haunted family men join forces in a destructive crusade to rescue their families from a tropical paradise, after becoming convinced that an American timeshare conglomerate has a sinister plan to take their loved ones away. Cast: Luis Gerardo Mendez, Miguel Rodarte, Andrés Almeida, Cassandra Ciangherotti, Monserrat Marañon, R.J. Mitte.
Un Traductor (Canada-Cuba)
Rodrigo Barriuso, Sebastián Barriuso
A Russian Literature professor at the University of Havana is ordered to work as a translator for child victims of the Chernobyl nuclear disaster when they are sent to Cuba for medical treatment. Based on a true story.
Cast: Rodrigo Santoro, Maricel Álvarez, Yoandra Suárez.
Yardie (UK)
Idris Elba
Jamaica, 1973. When a young boy witnesses his brother's assassination, a powerful Don gives him a home. Ten years later he is sent on a mission to London. He reunites with his girlfriend and their daughter, but then the past catches up with them. Based on Victor Headley's novel.
Cast: Aml Ameen, Shantol Jackson, Stephen Graham, Fraser James, Sheldon Shepherd, Everaldo Cleary.
WORLD CINEMA DOCUMENTARY COMPETITION
Twelve documentaries by some of the most courageous and extraordinary international filmmakers working today. Films that have premiered in this category in recent years include Motherland, Last Men In Aleppo, Joshua: Teenager vs Superpower, and Hooligan Sparrow.
All selections are world premieres unless stated otherwise. All synopses provided by the festival.
A Polar Year (France)
Samuel Collardey
Anders leaves his native Denmark for a teaching position in rural Greenland. As soon as he arrives, he finds himself at odds with tightly-knit locals. Only through a clumsy and playful trial of errors can Anders shake his Euro-centric assumptions and embrace their snow-covered way of life.
Cast: Anders Hvidegaard, Asser Boassen, Julius B. Nielsen, Tobias Ignatiussen, Thomasine Jonathansen, Gert Jonathansen.
Anote's Ark (Canada)
Matthieu Rytz
How does a nation survive being swallowed by the sea? Kiribati, on a low-lying Pacific atoll, will disappear within decades due to rising sea levels, population growth, and climate change. This exploration of how to migrate an entire nation with dignity interweaves personal stories of survival and resilience.
THE NEW CLIMATE
Genesis 2.0 (Switzerland)
Christian Frei, Maxim Arbugaev
On the remote New Siberian Islands in the Arctic Ocean, hunters search for tusks of extinct mammoths. When they discover a surprisingly well-preserved mammoth carcass, its resurrection will be the first manifestation of the next great technological revolution: genetics. It may well turn our world upside down.
The Cleaners (Germany-Brazil)
Moritz Riesewieck, Hans Block
When you post something on the web, can you be sure it stays there? Enter a hidden shadow industry of digital cleaning, where the Internet rids itself of what it doesn't like: violence, pornography and political content. Who is controlling what we see…and what we think?
MATANGI / MAYA / M.I.A. (Sri Lanka-UK-US)
Stephen Loveridge
Drawn from a never before seen cache of personal footage spanning decades, this is an intimate portrait of the Sri Lankan artist and musician who continues to shatter conventions.
Of Fathers And Sons (Germany-Syria,-Lebanon)
Talal Derki
Talal Derki returns to his homeland where he gains the trust of a radical Islamist family, sharing their daily life for over two years. His camera focuses on Osama and his younger brother Ayman, providing an extremely rare insight into what it means to grow up in an Islamic Caliphate.
North American Premiere
The Oslo Diaries (Israel-Canada)
Mor Loushy, Daniel Sivan
In 1992, Israeli-Palestinian relations reached an all time low. In an attempt to stop the bloodshed, a group of Israelis and Palestinians met illegally in Oslo. These meetings were never officially sanctioned and held in complete secrecy. They changed the Middle East forever.
Our New President (Russia-USA)
Maxim Pozdorovkin
The story of Donald Trump's election told entirely through Russian propaganda. By turns horrifying and hilarious, the film is a satirical portrait of Russian media that reveals an empire of fake news and the tactics of modern-day information warfare.
DAY ONE
Shirkers
Sandi Tan
In 1992, teenager Sandi Tan shot Singapore's first indie road movie with her enigmatic American mentor Georges – who then vanished with all the footage. Twenty years later, the 16mm film is recovered, sending Tan, now a novelist in Los Angeles, on a personal odyssey in search of Georges' vanishing footprints.
This Is Home (USA-Jordan)
Alexandra Shiva
This is an intimate portrait of four Syrian families arriving in Baltimore, Maryland and struggling to find their footing. With eight months to become self-sufficient, they must forge ahead to rebuild their lives. When the travel ban adds further complications, their strength and resilience are put to the test.
Westwood (UK)
Lorna Tucker
Dame Vivienne Westwood: punk, icon, provocateur and one of the most influential originators in recent history. This is the first film to encompass the remarkable story of one of the true icons of our time, as she fights to maintain her brand's integrity, her principles – and her legacy.
A Woman Captured (Hungary)
Bernadett Tuza-Ritter
A European woman has been kept by a family as a domestic slave for 10 years – one of over 45 million victims of modern-day slavery. Drawing courage from the filmmaker's presence, she decides to escape the unbearable oppression and become a free person.
North American Premiere
NEXT
Pure, bold works distinguished by an innovative, forward-thinking approach to storytelling populate this program. Digital technology paired with unfettered creativity promises that the films in this section will shape a "greater" next wave in American cinema. Films that have premiered in this category in recent years include A Ghost Story, Tangerine, and A Girl Walks Home Alone At Night. Presented by Adobe.
All selections are world premieres and US nationality unless stated otherwise. All synopses provided by the festival.
306 Hollywood (USA-Hungary)
Elan Bogarín, Jonathan Bogarín
When two siblings undertake an archaeological excavation of their late grandmother's house, they embark on a magical-realist journey from her home in New Jersey to ancient Rome, from fashion to physics, in search of what life remains in the objects we leave behind.
DAY ONE
A Boy, A Girl, A Dream.
Qasim Basir
On the night of the 2016 Presidential election, Cass, an L.A. club promoter, takes a thrilling and emotional journey with Frida, a Midwestern visitor. She challenges him to revisit his broken dreams – while he pushes her to discover hers.
Cast: Omari Hardwick, Meagan Good, Jay Ellis, Kenya Barris, Dijon Talton, Wesley Jonathan.
Clara's Ghost
Bridey Elliott
Set over the course of a single evening at the Reynolds' family home in Connecticut, Clara, fed up with the constant ribbing from her self-absorbed showbiz family, finds solace in and guidance from the supernatural force she believes is haunting her.
Cast: Paula Niedert Elliott, Chris Elliott, Abby Elliott, Bridey Elliott, Haley Joel Osment, Isidora Goreshter.
An Evening With Beverly Luff Linn (UK-USA)
Jim Hosking
Lulu Danger's unsatisfying marriage takes a fortunate turn for the worse when a mysterious man from her past comes to town to perform an event called 'An Evening With Beverly Luff Linn For One Magical Night Only.'
Cast: Aubrey Plaza, Emile Hirsch, Jemaine Clement, Matt Berry, Craig Robinson.
Madeline's Madeline
Josephine Decker
Madeline got the part! She's going to play the lead in a theater piece! Except the lead wears sweatpants like Madeline's. And has a cat like Madeline's. And is holding a steaming hot iron next to her mother's face – like Madeline is.
Cast: Helena Howard, Molly Parker, Miranda July, Okwui Okpokwasili, Felipe Bonilla, Lisa Tharps.
Night Comes On
Jordana Spiro
Angel LaMere is released from juvenile detention on the eve of her 18th birthday. Haunted by her past, she embarks on a journey with her 10 year-old sister that could destroy their future.
Cast: Dominique Fishback, Tatum Hall, John Earl Jelks, Max Casella, James McDaniel.
Search
Aneesh Chaganty
After his 16-year-old daughter goes missing, a desperate father breaks into her laptop to look for clues to find her. A thriller that unfolds entirely on computer screens.
Cast: John Cho, Debra Messing.
WINNER: 2018 Alfred P. Sloan Feature Film Prize.
Skate Kitchen
Crystal Moselle
Camille's life as a lonely suburban teenager changes dramatically when she befriends a group of girl skateboarders. As she journeys deeper into this raw New York City subculture, she begins to understand the true meaning of friendship as well as her inner self.
Cast: Rachelle Vinberg, Dede Lovelace, Jaden Smith, Nina Moran, Ajani Russell, Kabrina Adams.
We The Animals
Jeremiah Zagar
Us three, us brothers, us kings. Manny, Joel and Jonah tear their way through childhood and push against the volatile love of their parents. As Manny and Joel grow into versions of their father and Ma dreams of escape, Jonah, the youngest, embraces an imagined world all his own.
Cast: Raul Castillo, Sheila Vand, Evan Rosado, Isaiah Kristian, Josiah Santiago.
White Rabbit
Daryl Wein
A dramatic comedy following a Korean American performance artist who struggles to be authentically heard and seen through her multiple identities in modern Los Angeles.
Cast: Vivian Bang, Nana Ghana, Nico Evers-Swindel, Tracy Hazas, Elizabeth Sung, Michelle Sui.
PREMIERES
A showcase of world premieres of some of the most highly anticipated narrative films of the coming year. Films that have premiered in this category in recent years include The Big Sick, Call Me By Your Name, Boyhood and Mudbound.
All selections are world premieres and US nationality unless stated otherwise. All synopses provided by the festival.
Beirut
Brad Anderson
A U.S. diplomat flees Lebanon in 1972 after a tragic incident at his home. Ten years later, he is called back to war-torn Beirut by CIA operatives to negotiate for the life of a friend he left behind.
Cast: Jon Hamm, Rosamund Pike, Shea Whigham, Dean Norris.
The Catcher Was A Spy
Ben Lewin
The true story of Moe Berg – professional baseball player, Ivy League graduate, attorney who spoke nine languages – and a top-secret spy for the OSS who helped the U.S. win the race against Germany to build the atomic bomb.
Cast: Paul Rudd, Mark Strong, Sienna Miller, Jeff Daniels, Guy Pearce, Paul Giamatti.
Colette (UK)
Wash Westmoreland
A young country woman marries a famous literary entrepreneur in turn-of-the-century Paris: At her husband's request, Colette pens a series of bestselling novels published under his name. But as her confidence grows, she transforms not only herself and her marriage, but the world around her.
Cast: Keira Knightley, Dominic West, Fiona Shaw, Denise Gough, Elinor Tomlinson, Aiysha Hart.
Come Sunday
Joshua Marston
Internationally-renowned pastor Carlton Pearson — experiencing a crisis of faith — risks his church, family and future when he questions church doctrine and finds himself branded a modern-day heretic. Based on actual events.
Cast: Chiwetel Ejiofor, Danny Glover, Condola Rashad, Jason Segel, Lakeith Stanfield, Martin Sheen.
Damsel
David Zellner, Nathan Zellner
Samuel Alabaster, an affluent pioneer, ventures across the American Frontier to marry the love of his life, Penelope. As Samuel, a drunkard named Parson Henry and a miniature horse called Butterscotch traverse the Wild West, their once-simple journey grows treacherous, blurring the lines between hero, villain and damsel.
Cast: Robert Pattinson, Mia Wasikowska, David Zellner, Robert Forster, Nathan Zellner, Joe Billingiere.
Don't Worry, He Won't Get Far On Foot
Gus Van Sant
John Callahan has a talent for off-color jokes…and a drinking problem. When a bender ends in a car accident, Callahan wakes permanently confined to a wheelchair. In his journey back from rock bottom, Callahan finds beauty and comedy in the absurdity of human experience.
Cast: Joaquin Phoenix, Jonah Hill, Rooney Mara, Jack Black.
Futile And Stupid Gesture
David Wain
The story of comedy wunderkind Doug Kenney, who co-created the National Lampoon, Caddyshack, and Animal House. Kenney was at the center of the 70's comedy counter- culture which gave birth to Saturday Night Live and a whole generation's way of looking at the world.
Cast: Will Forte, Martin Mull, Domhnall Gleeson, Matt Walsh, Joel McHale, Emmy Rossum.
The Happy Prince (Germany-Belgium-Italy)
Rupert Everett
The last days of Oscar Wilde—and the ghosts haunting them—are brought to vivid life. His body ailing, Wilde lives in exile, surviving on the flamboyant irony and brilliant wit that defined him as the transience of lust is laid bare and the true riches of love are revealed.
Cast: Colin Firth, Emily Watson, Colin Morgan, Edwin Thomas, Rupert Everett.
Hearts Beat Loud
Brett Haley
In Red Hook, Brooklyn, a father and daughter become an unlikely songwriting duo in the last summer before she leaves for college.
Cast: Nick Offerman, Kiersey Clemons, Ted Danson, Sasha Lane, Blythe Danner, Toni Collette.
Juliet, Naked (UK)
Jesse Peretz
Annie is the long-suffering girlfriend of Duncan, an obsessive fan of obscure rocker Tucker Crowe. When the acoustic demo of Tucker's celebrated record from 25 years ago surfaces, its release leads to an encounter with the elusive rocker himself. Based on the novel by Nick Hornby.
Cast: Rose Byrne, Ethan Hawke, Chris O'Dowd.
A Kid Like Jake
Silas Howard
As married couple Alex and Greg navigate their roles as parents to a young son who prefers Cinderella to G.I. Joe, a rift grows between them, one that forces them to confront their own concerns about what's best for their child, and each other.
Cast: Claire Danes, Jim Parsons, Octavia Spencer, Priyanka Chopra, Ann Dowd, Amy Landecker.
Ophelia (UK)
Claire McCarthy
A mythic spin on Hamlet through a lens of female empowerment: Ophelia comes of age as lady-in-waiting for Queen Gertrude, and her singular spirit captures Hamlet's affections. As lust and betrayal threaten the kingdom, Ophelia finds herself trapped between true love and controlling her own destiny.
Cast: Daisy Ridley, Naomi Watts, Clive Owen, George MacKay, Tom Felton, Devon Terrell.
Puzzle
Marc Turtletaub
Agnes, taken for granted as a suburban mother, discovers a passion for solving jigsaw puzzles which unexpectedly draws her into a new world – where her life unfolds in ways she could never have imagined.
Cast: Kelly Macdonald, Irrfan Khan, David Denman, Bubba Weiler, Austin Abrams, Liv Hewson.
Untitled Debra Granik Project
Debra Granik
A father and daughter live a perfect but mysterious existence in Forest Park, a beautiful nature reserve near Portland, Oregon, rarely making contact with the world. A small mistake tips them off to authorities sending them on an increasingly erratic journey in search of a place to call their own.
Cast: Ben Foster, Thomasin Harcourt McKenzie, Jeff Korber, Dale Dickey.
What They Had
Elizabeth Chomko
Bridget returns home to Chicago at her brother's urging to deal with her mother's Alzheimer's and her father's reluctance to let go of their life together.
Cast: Hilary Swank, Michael Shannon, Blythe Danner, Robert Forster.
DOCUMENTARY PREMIERES
Renowned filmmakers and films about far-reaching subjects comprise this section highlighting our ongoing commitment to documentaries. Films that have premiered in this category in recent years include An Inconvenient Sequel, The Hunting Ground, Going Clear, and What Happened, Miss Simone?
All selections are world premieres and US nationality unless stated otherwise. All synopses provided by the festival.
Bad Reputation
Kevin Kerslake
A look at the life of Joan Jett, from her early years as the founder of The Runaways and first meeting collaborator Kenny Laguna in 1980 to her enduring presence in pop culture as a rock 'n' roll pioneer.
Believer
Don Argott
Imagine Dragons' Mormon frontman Dan Reynolds is taking on a new mission to explore how the church treats its LGBTQ members. With the rising suicide rate amongst teens in the state of Utah, his concern with the church's policies sends him on an unexpected path for acceptance and change.
Chef Flynn
Cameron Yates
Ten-year-old Flynn transforms his living room into a supper club, using his classmates as line cooks and serving a tasting menu foraged from his neighbors' backyards. With sudden fame, Flynn outgrows his bedroom kitchen and mother's camera, and sets out to challenge the hierarchy of the culinary world.
The Game Changers
Louie Psihoyos
James Wilks, an elite special forces trainer and winner of The Ultimate Fighter, embarks on a quest for the truth in nutrition and uncovers the world's most dangerous myth.
Generation Wealth
Lauren Greenfield
Lauren Greenfield's postcard from the edge of the American Empire captures a portrait of a materialistic, image-obsessed culture. Simultaneously personal journey and historical essay, the film bears witness to the global boom–bust economy, the corrupted American Dream and the human costs of late stage capitalism, narcissism and greed.
DAY ONE
Half The Picture
Amy Adrion
At a pivotal moment for gender equality in Hollywood, successful women directors tell the stories of their art, lives and careers. Having endured a long history of systemic discrimination, women filmmakers may be getting the first glimpse of a future that values their voices equally.
Jane Fonda In Five Acts
Susan Lacy
Girl next door, activist, so-called traitor, fitness tycoon, Oscar winner: Jane Fonda has lived a life of controversy, tragedy and transformation – and she's done it all in the public eye. An intimate look at one woman's singular journey.
King In The Wildernes
Peter Kunhardt
From the passage of the Voting Rights Act in 1965 to his assassination in 1968, Martin Luther King, Jr. remained a man with an unshakeable commitment to nonviolence in the face of an increasingly unstable country. A portrait of the last years of his life.
Quiet Heroes
Jenny Mackenzie; co-directors: Jared Ruga, Amanda Stoddard
In Salt Lake City, Utah, the socially conservative religious monoculture complicated the AIDS crisis, where patients in the entire state and intermountain region relied on only one doctor. This is the story of her fight to save a maligned population everyone else seemed willing to just let die.
RBG
Betsy West, Julie Cohen
An intimate portrait of an unlikely rock star: Justice Ruth Bader Ginsburg. With unprecedented access, the filmmakers show how her early legal battles changed the world for women. Now this 84-year-old does push-ups as easily as she writes blistering dissents that have earned her the title ―Notorious RBG.
Robin Williams: Come Inside My Mind
Marina Zenovich
This intimate portrait examines one of the world's most beloved and inventive comedians. Told largely through Robin's own voice and using a wealth of never-before-seen archive, the film takes us through his extraordinary life and career and reveals the spark of madness that drove him.
STUDIO 54
Matt Tyrnauer
Studio 54 was the pulsating epicenter of 1970s hedonism: a disco hothouse of beautiful people, drugs, and sex. The journeys of Ian Schrager and Steve Rubell – two best friends from Brooklyn who conquered New York City – frame this history of the "greatest club of all time."
Won't You Be My Neighbor?
Morgan Neville
Fred Rogers used puppets and play to explore complex social issues: race, disability, equality and tragedy, helping form the American concept of childhood. He spoke directly to children and they responded enthusiastically. Yet today, his impact is unclear. Have we lived up to Fred's ideal of good neighbors?
SALT LAKE CITY OPENING NIGHT FILM
MIDNIGHT
From horror and comedy to works that defy genre classification, these films will keep you wide awake, even at the most arduous hour. Films that have premiered in this category in recent years include The Little Hours, The Babadook, and this year's surprise screening and box office breakout, Get Out.
All selections are world premieres and US nationality unless stated otherwise. All synopses provided by the festival.
Arizona
Jonathan Watson
Set in the midst of the 2009 housing crisis, this darkly comedic story follows Cassie Fowler, a single mom and struggling realtor whose life goes off the rails when she witnesses a murder.
Cast: Danny McBride, Rosemarie DeWitt, Luke Wilson, Lolli Sorenson, Elizabeth Gillies, Kaitlin Olson.
Assassination Nation
Sam Levinson
This is a one-thousand-percent true story about how the quiet, all-American town of Salem absolutely lost its mind.
Cast: Odessa Young, Suki Waterhouse, Hari Nef, Abra, Bill Skarsgard, Bella Thorne.
Piercing
Nicolas Pesce
In this twisted love story, a man seeks out an unsuspecting stranger to help him purge the dark torments of his past. His plan goes awry when he encounters a woman with plans of her own. A playful psycho-thriller game of cat-and-mouse based on Ryu Murakami's novel.
Cast: Christopher Abbott, Mia Wasikowska, Laia Costa, Marin Ireland, Maria Dizzia, Wendell Pierce.
Revenge (France)
Coralie Fargeat
Three wealthy married men get together for their annual hunting game in a desert canyon. This time, one of them has brought along his young mistress, who quickly arouses the interest of the other two. Things get dramatically out of hand as a hunting game turns into a ruthless manhunt.
Cast: Matilda Lutz, Kevin Janssens, Vincent Colombe, Guillaume Bouchede, Jean-Louis Tribes.
Utah Premiere
Mandy (Belgium-USA)
Panos Cosmatos
Pacific Northwest. 1983 AD. Outsiders Red Miller and Mandy Bloom lead a loving and peaceful existence. When their pine-scented haven is savagely destroyed by a cult led by the sadistic Jeremiah Sand, Red is catapulted into a phantasmagoric journey filled with bloody vengeance and laced with fire. Cast: Nicolas Cage, Andrea Riseborough, Linus Roache, Olwen Fouéré, Richard Brake, Bill Duke.
Summer Of '84 (Canada-USA)
Francois Simard, Anouk Whissell, Yoann Whissell
Summer, 1984: a perfect time to be a carefree 15-year-old. But when neighborhood conspiracy theorist Davey Armstrong begins to suspect his police officer neighbor might be the serial killer all over the local news, he and his three best friends begin an investigation that soon turns dangerous.
Cast: Graham Verchere, Judah Lewis, Caleb Emery, Cory Grüter-Andrew, Tiera Skovbye, Rich Sommer.
Never Goin' Back
Augustine Frizzell
Jessie and Angela, high school dropout BFFs, are taking a week off to chill at the beach. Too bad their house got robbed, rent's due,
they're about to get fired and they're broke. Now they've gotta avoid eviction, stay out of jail and get to the beach, no matter what!!!
Cast: Maia Mitchell, Cami Morrone, Kyle Mooney, Joel Allen, Kendal Smith, Matthew Holcomb.
SPOTLIGHT
The Spotlight program is a tribute to the cinema we love from throughout the past year. Films that have played in this category in recent years include Lunchbox, Ida, Raw and The Lobster.
All selections are world premieres and US nationality unless stated otherwise. All synopses provided by the festival.
BEAST (UK)
Michael Pearce
In a small island community, a troubled young woman falls for a mysterious outsider who empowers her to escape from her oppressive family. When he comes under suspicion for a series of brutal murders, she learns what she's capable of as she defends him at all costs.
Cast: Jessie Buckley, Johnny Flynn, Trystan Gravelle, Geraldine James, Charley Palmer Rothwell.
US Premiere
The Death Of Stalin (France-UK-Belgium)
Armando Iannucci
The internal political landscape of 1950's Soviet Russia through a darkly comic lens. In the days following Stalin's collapse, his core ministers tussle for control; some want positive change, others have more sinister motives. Their one common trait? They're all just desperately trying to remain alive.
Cast: Steve Buscemi, Jeffrey Tambor, Andrea Riseborough, Rupert Friend, Olga Kurylenko, Jason Isaacs.
US Premiere
The Rider
Chloé Zhao
After a tragic riding accident, young cowboy and rising rodeo circuit star Brady Jandreau is told that his competition days are over. In an attempt to regain control of his fate, Brady undertakes a search for new identity and tries to redefine his idea of manhood in America's heartland.
Cast: Brady Jandreau, Tim Jandreau, Lily Jandreau, Lane Scott, Cat Clifford.
Utah Premiere.
PULLED FROM FESTIVAL Super Size Me 2: Holy Chicken!
Morgan Spurlock
Muckraking filmmaker Morgan Spurlock reignites his battle with the food industry - this time from behind the register - as he opens his own fast food restaurant.
U.S. Premiere
Foxtrot (Israel)
Samuel Maoz
Michael and Dafna are devastated when army officials show up at their home, announcing the death of their son Jonathan. While his sedated wife rests, Michael spirals into a whirlwind of anger only to experience one of life's unfathomable twists, which rivals his son's surreal military experiences.
Cast: Lior Ashkenazi, Sarah Adler, Yonatan Shiray.
I Am Not a Witch (UK)
Rungano Nyoni
After a minor incident, nine-year old Shula is exiled to a witch camp where she is told that if she escapes, she'll be transformed into a goat. As she navigates through her new life, she must decide whether to accept her fate or risk the consequences of seeking freedom.
Cast: Margaret Mulubwa, Henry B.J. Phiri, Nancy Mulilo, Margaret Sipaneia.
U.S. Premiere
KIDS
This section of the Festival is especially for our youngest independent film fans. Programmed in cooperation with Utah Film Center, which presents the annual Tumbleweeds Film Festival, Utah's premiere film festival for children and youth. Films that have played in this category in recent years include My Life As A Zucchini, The Eagle Huntress, and Shaun The Sheep.
All selections are world premieres and US nationality unless stated otherwise. All synopses provided by the festival.
Lu Over the Wall (Japan)
Masaaki Yuasa
Kai is a lonely teenage boy who lives in a small fishing village. One day, he meets and befriends Lu, a fun-loving mermaid whose singing is hypnotic to all who hear it. But the townspeople have always thought that mermaids bring disaster…
Science Fair
Cristina Costantini, Darren Foster
Nine high school students from around the globe navigate rivalries, setbacks, and of course, hormones, on their journey to compete at the international science fair. Facing off against 1,700 of the smartest, quirkiest teens from 78 different countries, only one will be named Best in Fair.
White Fang
Alexandre Espigares
An updated reimagining of Jack London's classic novel, this thrilling tale of kindness, survival and the twin majesties of the animal kingdom and mankind traces the loving and magnificent hero White Fang, whose intense curiosity leads him on the adventure of a lifetime.
Cast: Rashida Jones, Nick Offerman, Eddie Spears, Paul Giamatti.