Taiwan will have a strong presence as a key partner at this year's Venice Production Bridge, running from September 1-6 in conjunction with Venice Film Festival.
Five feature film projects and four immersive projects from Taiwan have been selected for the 9th Venice Gap Financing Market, while three publishing houses have been invited to the 7th Book Adaptation Rights Market, and a Taiwan pavilion supported by the Taiwan Creative Content Agency (TAICCA) will be a part of the first Venice Immersive Market. Representatives from Taiwan will get the chance to conduct one-to-one meetings with top industry decision-makers in Venice.
"TAICCA is a key player in the audiovisual and new-media landscape," says Pascal Diot, head of Venice Production Bridge. "The content they have provided us with in the immersive as well as traditional cinema industry is going to attract the interest of a lot of professionals and general public."
Talent pipeline
Among the five feature projects presented at the Venice Gap Financing Market are first feature Be With Me, executive produced by Taiwanese auteur Hou Hsiao-hsien for his longtime art director Hwarng Wern-ying; Su I-Hsuan's feature debut Who'll Stop The Rain, executive produced by Lin Shih Ken; and Tales Of Taipei, an omnibus executive produced by Bowie Tsang and produced by Maxx Tsai and Amy Ma for 10 rising directors from Taiwan and beyond — Pawo Choyning Dorji, Chong Keat Aun, KEFF, Rachid Hami, Norris Wong, Hsieh Pei-Ju, Joseph Hsu, Yin Chen-Hao, Liu Chuan-Hui and Tang Yi.
Further titles include Yeo Siew Hua's Stranger Eyes from Singapore and Dechen Roder's I, The Song from Bhutan, both of which are co-produced by Stefano Centini and Chang Chuti from Taiwan-based Volos Films and will stage their post-production in Taiwan.
The four immersive projects invited to the same Venice Gap Financing Market are Mirror, the first VR work from Wu De-Chuen whose The Magical Tracing won best animated short film at the Golden Horse Awards 2021; Father's Video Tapes by new-media and theatre director Baboo Liao; Somewhere Unknown In Indochina, co-created by Asio Liu and Tsou Feng-ting; and Sensing Mirror, a multi-person immersive experience by Lin Pei-Ying. The latter two were developed during the Biennale College Cinema for Virtual Reality in 2021.
Running alongside the co-production market is the Book Adaptation Rights Market, which has invited three publishing houses and literary agencies from Taiwan — Dala Publishing Company, Emily Books Agency and The Grayhawk Agency — to present their entire catalogues for film adaptations.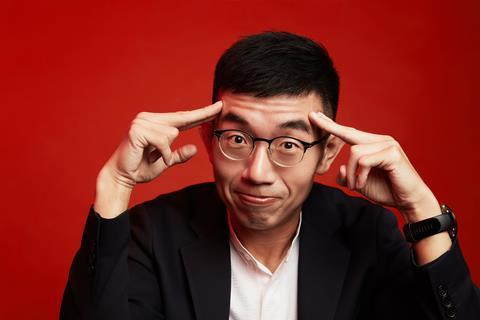 "The Taiwan focus at Venice Production Bridge signifies a global recognition of the high quality of created-in-Taiwan content," says TAICCA CEO Izero Lee, who will lead a major delegation to Venice comprising 11 TAICCA representatives and more than 20 filmmakers. "Venice is a valuable opportunity for Taiwan to expand international ties, gain exposure on the international market and develop co-financing or co-producing projects."
In addition, TAICCA will organise a Taiwan Pavilion booth at the first Venice Immersive Market, where more than 10 VR works can be experienced, and information on more than 60 Taiwanese immersive contents, ongoing projects, venues and tech companies will be presented.
To offer further opportunities for discussion and networking, TAICCA will host two panels during Venice Production Bridge: 'Rolling with Taiwan — introducing Taiwan and TAICCA's upscale resources for co-production'; and 'Culture and tech — the joint forces empowering Taiwan's future content'.
Festival profile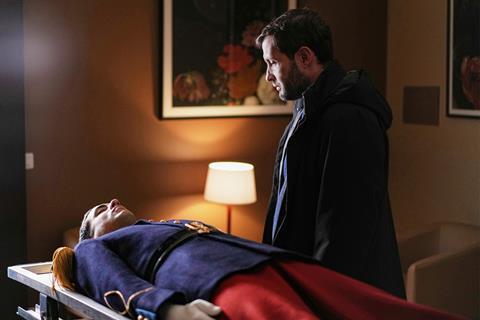 Outside of Venice Production Bridge, Taiwan is well represented at Venice Film Festival. Algeria-born French director Rachid Hami's For My Country, which premieres in the Horizons section, was partly filmed on location in Taiwan and co-produced by Amy Ma with joint support from TAICCA and Taipei Film Commission.
Playing in Giornate Degli Autori is Adila Bendimerad and Damien Ounouri's 16th-century Algiers-set The Last Queen, co-produced by Roger Huang and Justine O. with support from TAICCA, and with part of its post-production completed in Taiwan. In addition, Venice Classics will screen a 4K version of A Confucian Confusion by late renowned director Edward Yang, which was restored by the Taiwan Film and Audiovisual Institute.
Furthermore, a trio of titles is running in the Venice Immersive Competition: Taiwan-based Craig Quintero's All That Remains, made with support from TAICCA; The Man Who Couldn't Leave by multidisciplinary artist and director Singing Chen; and Red Tail by Fish Wang, who won best animated short film for Gold Fish at the Golden Horse Awards 2019.
Contact: Maggie Yang / en.taicca.tw

Taiwan Creative Content Agency (TAICCA), supervised by the Ministry of Culture, is a professional intermediary organization that promotes the development of Taiwan's content industries, including film and television, pop music, publishing, ACG, and fashion, artworks and cultural technologies.