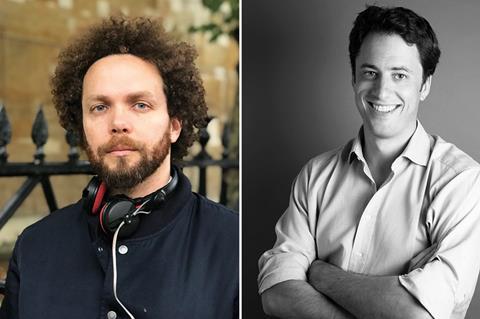 Need to know: Producers Rory Aitken and Ben Pugh had been making films together for four years — including Eran Creevy's Shifty — before they joined forces in 2013 with talent agents Josh Varney and Kate Buckley from Independent Talent to form management and production outfit 42. Cathy King joined in January 2018, also from Independent. The company today has grown to 41 staff, with six based in the Los Angeles office, which Pugh heads up.
Past credits include 2016 Toronto International Film Festival pick The Autopsy Of Jane Doe and Creevy's action thriller Collide. The company has established a healthy relationship with Netflix, including the films Sand Castle with Nicholas Hoult and Henry Cavill, The Titan starring Sam Worthington and Taylor Schilling, and Natalie Dormer and Ed Skrein vehicle In Darkness.
That relationship has evolved to see the SVoD service strike a multi-year, first-look deal with 42 in May of this year. Outside of that pact, one of 42's first TV ventures, the ambitious animated series Watership Down with Netflix and the BBC, will air later this year.
Key personnel: Producers Rory Aitken, Ben Pugh; managers Josh Varney, Kate Buckley, Cathy King.
Incoming: André Ovredal's fantasy adventure Mortal is in post, as is Jim Mickle's Netflix thriller In The Shadow Of The Moon. Shooting before the end of the year will be Peter Cattaneo's Military Wives with Kristin Scott Thomas and Sharon Horgan. Also upcoming is Dominic Cooke's Cold War thriller Ironbark, starring Benedict Cumberbatch. For TV is Traitors, a thriller with Channel 4 and Netflix. Upcoming is Julian Fellowes' The English Game about the origins of football, again with Netflix.
Rory Aitken says: "We thought it would be an interesting disruptive model in the UK [combining management and production]. It has worked well in the US and we said, 'Why hasn't anyone done it here?'"
Ben Pugh says: "Our business is about being based in the UK with UK talent, with access to Europe, but having that presence in LA to work with financiers, distributors and SVoDs who need the content."
Contact: info@42mp.com