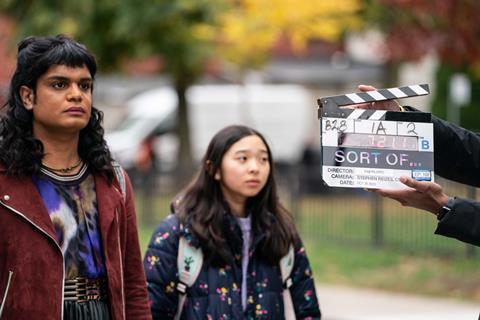 The three government-backed organisations at the centre of the Canadian audio-visual industry each has their own mandate: Telefilm Canada is charged with fostering and promoting the industry, CBC/Radio-Canada is the country's national public broadcaster and the Canada Media Fund (CMF) develops and funds television and digital content for a range of platforms.
But one goal common to Telefilm, CBC/Radio-Canada and the CMF is to ensure Canadians, who make up one of the most diverse and multicultural populations in the western world, see themselves reflected in the programming.
Four recent and upcoming TV series supported by the organisations – and now being offered to international buyers – show how that goal is being achieved.
"Together they are invincible"
Animated adventure Amos The Mask Hunter, co-distributed internationally by CBC & Radio-Canada Distribution and BETA, is set in the medieval fantasy world created by Quebec author Bryan Perro for his Amos Daragon book series, started in 2003 and since translated into 24 languages.
By sending its magician title character on a quest with a Gorgon, a shapeshifting warrior, a dragon and a black necromancer, the series aims to address contemporary issues such as inclusion, gender equality and conflict resolution for children of six to 10 year-olds.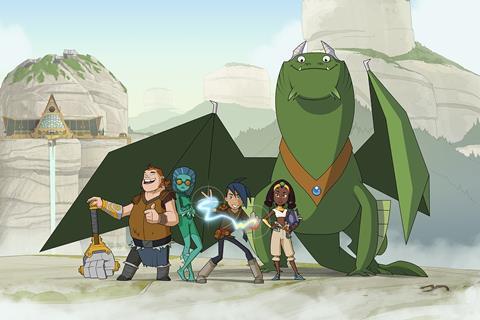 "The heroes all come from different cultures," explains Perro, who also wrote the outlines for the series' 13 half-hour episodes, now being completed in both French- and English-language versions by IceWorks Animation. "The adventure really brings them together. They're all different but they appreciate the fact that they are not the same. Together they are invincible – because they are different."
When the series starts airing in January on French-language broadcast network ICI Radio-Canada TÉLÉ (as well as Ontario French-language channel TFO), young viewers will see characters "living some of the challenges that kids have to deal with in real life," Perro suggests. And, he hopes, they will learn that "when you don't get along with another culture, you don't fight, you sit and talk it over and find a solution."
IceWorks Animation is now working on a second season of the show for Radio-Canada, according to company founder and creative producer Sylvain Viau, and developing an Amos feature with RKSS Films.
"Canada was ready for this project"
Funded by the Canada Media Fund, Trop (Too Much) deals with mental health, though it does so in the context of a 30-minutes French-language comedy about Isabelle, an ambitious, caring woman living and working in Montreal, her sister Anaïs and their often flighty friends.
Over the course of three seasons, the last of which streamed last year on ICI TOU.TV, Radio-Canada's video streaming platform, and will start airing on ICI Radio-Canada TÉLÉ in January, the series looks at the unpredictable effects of Anaïs' bipolar disorder and how it forces those around her to confront their own psychological frailties.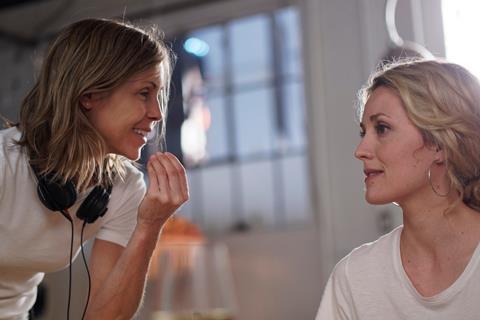 Josée Vallée, executive producer of the series and vice president of production and operations at Sphere Media, which produced the show and handles international sales in collaboration with CBC & Radio-Canada Distribution, suggests the time was right for Trop's take on a difficult subject.
"Maybe five or 10 years ago it would have been harder to talk about mental health in a comedy because it's very touchy to be laughing when we're talking about mental disorders," Vallée says. But Radio-Canada "was ready for this kind of project when we presented it," she adds.
For Sphere Media and series creator and writer Marie-Andrée Labbé, says Vallée, "The goal first was to tell a good story about the relationship between two sisters. And also about the impact [of bipolar disorder] on not only the person living with it but also on those around her."
The series was well received by mental health groups, says its executive producer, "because we treated the subject realistically." But the show was also embraced more widely "because it's first a very good show. People liked and fell in love with the characters and wanted to follow them."
"There was something so irreverent about it"
English-language miniseries Trickster (distributed by Abacus Media Rights and funded by CMF) is based on the bestselling trilogy of novels by Eden Robinson and is described by its makers as 'Indigenous Gothic.'
Set in a small Indigenous community, the coming-of-age tale focuses on an Indigenous teen whose efforts to support his dysfunctional family by working after school and selling ecstasy get shaken up when he starts encountering talking ravens, doppelgangers and 'skin monsters.'
Though Canada has other Indigenous series, most airing on the dedicated Aboriginal Peoples Television Network (APTN), Trickster is probably the country's biggest Indigenous series to date. The six-episode first season just finished its run on CBC, and is still available to watch for free on CBC Gem, CBC's video streaming platform. (APTN will get a later window.)
Executive producer Jennifer Kawaja, also a partner in Sienna Films, which produced the show with Steel Films, says she and series co-creator and director Michelle Latimer sparked to the material because "there was something so irreverent about it."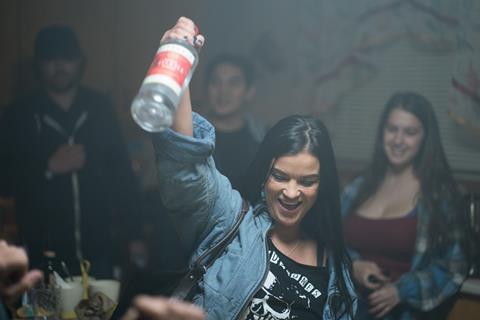 Still, Kawaja adds, because of the material's bawdiness, swearing and drug references "we just didn't know if anyone would want to make it, let alone the CBC. But when they found out we had the rights they reached out to us."
"There's a very universal centre to it," Kawaja continues. "We wanted to make it appeal to a broad audience but we also had uppermost in our minds that it needed to feel true to Indigenous audiences."
The producers also tried to use as many Indigenous crew members as possible, with a training position for an Indigenous member in every department of the production.
Recent sales to the US – where Trickster will run on the CW broadcast network and stream on Sundance Now and Shudder – seem to confirm the show's broad appeal and a second season has already been commissioned by the CBC.
"Lives portrayed authentically"
Single camera comedy Sort Of represents the latest move by the CMF and CBC to reflect Canada's LGBTQ2+ community.
Nearing completion and set to air on CBC and stream on CBC Gem next year, the series' eight half-hour episodes centre on a gender-fluid millennial who straddles various identities, from sexy bartender at an LGBTQ bookstore to youngest child in a large Pakistani family to de facto parent of a family of downtown hipsters.
Co-creators Bilal Baig, who also stars, and Fab Filippo, who also directs, suggest that the series, again produced by Sienna Films and distributed by Abacus Media Rights, takes a fresh approach in portraying its central character.
"The thing that's most radical about it is that there's a trans character in the media who isn't overly sexualised," says Filippo. "Their life is not in danger, there's no drugs involved."
Though some outlets rejected the pitch, Filippo reports, the approach clicked with CBC, where the project's initial sizzle reel "started to become its own little thing. There are people at CBC who were dying to make a show like this and finally had the opportunity to do it."
Baig says that for trans and non-binary artists and creators the show fulfills "a desire to actually see our lives portrayed authentically in a way that isn't through the lens of what's been said to us previously, often by cis people in positions of power determining what trans people get to do and say."
The Sort Of star and co-creator also hopes, though, that a broad audience will be entertained and perhaps enlightened by the series: "I'm really hoping that trans folks and cis people can stay in the world we're creating," says Baig. "And yes, maybe learn something, but ultimately feel good while they're experiencing these stories and these characters as they grow and change over the season."
Sponsored by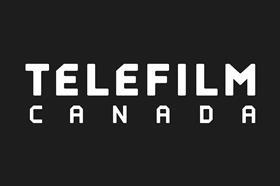 Telefilm Canada
Comprised of some 200 professionals passionate about Canadian content, we work to finance, develop, and promote the Canadian audiovisual industry of today and tomorrow. Find out more at https://telefilm.ca/en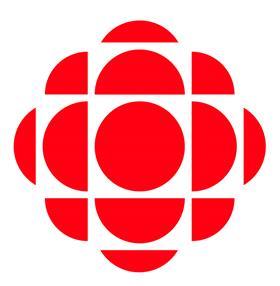 CBC/Radio-Canada
CBC/Radio-Canada is Canada's national public broadcaster. Through our mandate to inform, enlighten and entertain, we play a central role in strengthening Canadian culture. As Canada's trusted news source, we offer a uniquely Canadian perspective on news, current affairs and world affairs. Our distinctively homegrown entertainment programming draws audiences from across the country. Deeply rooted in communities, CBC/Radio-Canada offers diverse content in English, French and eight Indigenous languages.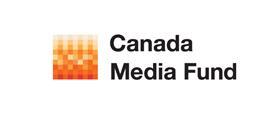 Canada Media Fund
The Canada Media Fund (CMF) fosters, develops, finances and promotes the production of Canadian content and applications for all audiovisual media platforms. The CMF guides Canadian content towards a competitive global environment by fostering industry innovation, rewarding success, enabling a diversity of voice and promoting access to content through public and private sector partnerships. The CMF receives financial contributions from the Government of Canada and Canada's cable, satellite and IPTV distributors. Please visit cmf-fmc.ca