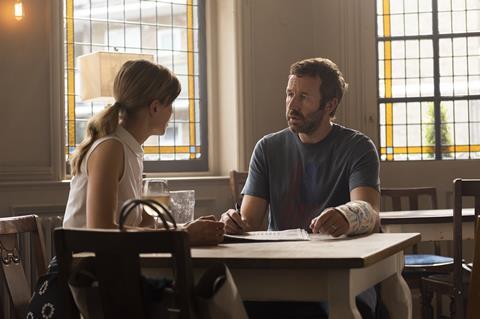 Even with a Nick Hornby script, Stephen Frears directing and Rosamund Pike and Chris O'Dowd starring, short-form comedy series State Of The Union seemed at first like a "really challenging" enterprise, admits See-Saw Films' COO of television Hakan Kousetta.
"We had these amazing scripts and we'd put together a fantastic talent package," says Kousetta, "but the format" - the series consists of ten episodes running just ten minutes each - "does limit your ability to sell the show, on the face of it at least."
What convinced UK-headquartered See-Saw to go ahead with its first short-form TV project was the spread of SVOD services attached to traditional broadcast and cable networks, services that could give State Of The Union broader exposure than most web series (like the Vimeo-originated High Maintenance show that inspired Hornby to try his hand at the format).
AMC Networks committed first and is set to screen State Of The Union this spring on its SundanceTV US cable channel (which previously screened both seasons of See-Saw's Top Of The Lake one-hour drama series), its Sundance Now streaming service and online.
"They really jumped on what the format can offer, rather than what it takes away," says Kousetta of AMC. "They're paving the way for how other broadcasters are looking at something like this."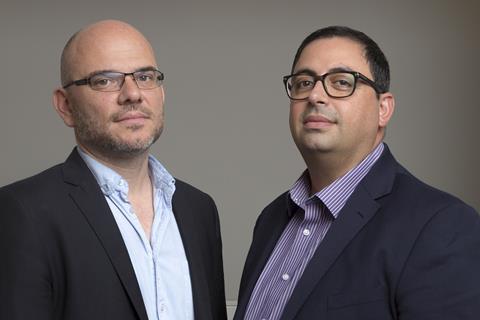 The series, which had a premiere this week in the Sundance Film Festival's Indie Episodic section, looks at the complexities of marriage through the characters of a husband and wife who meet each week in a London pub immediately before their marital therapy session, using the time to reexamine – and spar about – the course of their relationship.
See-Saw head of television Jamie Laurenson, an executive producer on Hornby's 2009 feature An Education, says State Of The Union gave its writer "an opportunity to look at relationships without some of the structural devices that sometimes longer narratives require. Although ironically, it's a piece which plays with its restrictions in a way that brings a whole new set of narrative demands."
Kousetta is convinced that outlets in the UK and other territories will find their own ways to make use of the series, even with its unusual format.
In the UK, he says, "nearly all the broadcasters now have SVOD services or catch-up services that would easily facilitate a short-form series."
For other territories, Endeavor Content, which started an international sales push on the show at last October's Mipcom market, is in the process of closing deals for "quite a few territories," Kousetta reports: "It's a bit of a mixture, which is quite surprising. Some are traditional scheduled television outlets and others are planning to put it on the online versions of their services."
The marketplace opportunities mean See-Saw will "definitely" recoup on the series, Kousetta insists. While the project's budget was "comparable to what you would expect a major UK drama series to cost on a per-minute basis," he says, "we were in a single location and we only filmed for two-and-a-half weeks, so we were able to keep the costs from being crazily high."
Kousetta says a follow-up short-form series from Hornby – probably with a new couple and a different setting – is "potentially on the cards" for See-Saw, whose current traditional TV projects include fantasy series The New Legends of Monkey, for Netflix and ABC Australia, and upcoming 10-part drama The End, for Foxtel and Sky Atlantic.
Laurenson sees potential in the short episodic series as a format not just for comedy but for drama as well. And he believes there is plenty of material that could be shaped to fit the format.
"It's a question of creative brains engaging with thinking about it," he suggests. "It is just a modulation on narrative drama and there is a creative spark that sometimes comes from giving yourself certain parameters and restrictions.
"You've got a smaller amount of time to capture an audience and hook them, so it's just exaggerating all the normal demands of drama. It's impossible to speculate on the myriad ways that one might go about doing that, but I can't see that it precludes a straight drama."