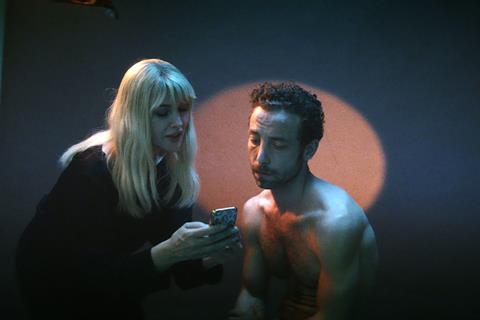 Jumana Zahid, the Saudi producer who is also the manager of the Red Sea Lodge, the Red Sea Film Festival's project lab, believes she can see the growth of the country's burgeoning film sector before her eyes.
"You can see maturity in the submissions," Zahid explains. "The idea of applying for a lab, of writing a treatment, the idea of compiling requirements to apply for a lab, how to write projects, your financial plan and budget. These things have matured in just one year."
The Red Sea Lodge is a 10-months long incubator that nurtures 12 feature film projects – six Saudi, six from throughout the MENA region. Each director-producer team participates in a series of five workshops while developing their respective projects. En route, all receive feedback from tutors drawn from an array of industry fields.
"We're very thankful for our partnership with TorinoFilmLab. They have been helping us build this," says Zahid. "We have a good array of tutors. Our head of scripts is the Lebanese writer-director Michel Kammoun. Titus Kreyenberg is our head of production and our beloved Jane Williams is head of studies. These three oversee and supervise the projects as they go throughout all five workshops."
The Lodge also hosts filmmakers, mostly from the Arab world, to hold masterclasses, talking about their films or their experiences making films. Tunisian director Kaouther Ben Hania and her Tunisian producer Habib Attia hosted an online masterclass to talk about Ben Hania's prize-winning 2020 feature The Man Who Sold His Skin.
"This was special for us, because it was one of the first films we supported," says Zahid. "Having an opportunity to learn from someone who's swimming in the waters is central to our programme."
Alongside 11 projects selected from the Red Sea Souk – the festival's Arab film market running alongside the festival – the Lodge's 12 projects are eligible to win cash and in-kind awards worth more than $700,000, to be presented on the final day of the Lodge (December 8). The teams behind the 23 total projects will pitch their projects to an industry audience in Jeddah.
Saudi projects
There are six Saudi projects in the Lodge this year.
"It is a diverse selection," says Zahid. ""We have a contemporary love story, titled Hala's Aziz. We have a story set in the 1940s, about the first female Saudi photographer, The Photographer Of Madina, and a story about the Afghani diaspora in Saudi, called Zeba.
"We even have an animated film project, set during the Mongols' 12th-century siege of Baghdad, called Raoya – The Bookkeeper. Another [more recent historical] story, called Within Sand, set in the desert has a cool interaction between a lost Bedouin and a wild animal. One project, called Fiery Eyes, is set right at the beginning of oil exploration."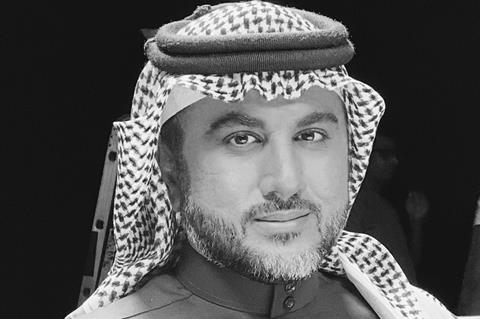 Fiery Eyes sees Saudi writer-director Abduljalil Al-Nasser participating in the Lodge with what will be his debut feature project. It a historical drama set in the Saudi desert in the 1940s. It follows the story of a woman who finds herself in conflict with the men of her tribe after her husband goes missing.
"I'm on the fourth draft and I feel like I should do more, with the dialogue, especially when we turn the dialogue into Arabic, because we're planning to shoot the film in Bedouin dialect," says Al-Nasser. "That is not easy. I speak Arabic but not Bedouin, so I need people who are expert in that dialect."
Al-Nasser and producer Ayman Jamal started at the Lodge with just a premise and a treatment.
"I had an idea of what the world [of the film] looks like but I didn't know what the characters were, how deep they were, how developed. I didn't develop all the conflicts. The beauty of the Lodge is they chase you to finish. They have deadlines, they have people who nag at you," Al-Nasser explains.
He says the fact the Lodge was virtual this year due to the pandemic actually made it easier for him to participate as he lives in the Saudi city of Khubar.
"I wouldn't have signed up to the Lodge if it hadn't been virtual," he admits. "I just can't spare so much time to fly back and forth to Jeddah. Ten months is a serious commitment."
Al-Nasser speaks highly of the mentors. "They're willing to walk with you. Along the way you meet lots of industry professionals, people you typically would not have access to, people who are good at what they're doing. They're willing to sit with you and discuss your project individually. They talk about your project and tell you what's wrong with it, how you can develop it, how you can move it around. That's beneficial.
"In parallel with that, they have a number of deadlines. Script tutors give you their perspective. A cinematographer looks at your script and says, okay how are you going to deal with these challenges. An editor says, this will pose an interesting challenge to the edit. They open your eyes to things you hadn't thought about and they give you multiple perspectives.
"The best thing for me is that I knew what advice to stick with and what to drop."
"The mentors really helped us"
There are six projects from MENA filmmakers in the Lodge.
The Zarqa Girl, directed by Jordan'sZaid Abu Hamdan, based on the true story of an abandoned girl who grows up to become the most feared thug in the city; Seeking Haven For Mr. Rambo, directed by Egypt's Khaled Mansour, tells the story of 30-year-old Hassan, who lives in an impoverished Cairo district with his mother and his dog and only friend, Rambo; and Haya Alghanim's Road 250 tells the story of Dima, the daughter of a diplomat who must adjust to living in Kuwait after years of living abroad.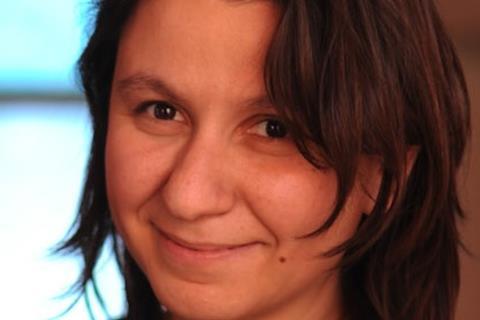 Lebanese filmmaker Cyril Aris' It's A Sad And Beautiful World recounts the love story of Nino and Soraya, a Lebanese couple whose relationship thrives despite the harsh world around them but is challenged by pregnancy, and Mohamed El-Hosseiny's The Sea Needs To Heave, tells the story of a mother's bond with her eldest son Basil, a 17-year-old genius, and her refusing to see her boy's growing mental health problem.
Lebanese producer Jinane Dagher is participating with Rania Rafei's sophomore feature Day Of Wrath: Tales From Tripoli. She describes it as a docu-drama that recreates five uprisings from different periods in the Lebanese city's history.
Developing the project has been a challenge in the face of Lebanon's economic crisis, the ongoing pandemic and the devastating explosion in Beirut's port last year. "It started as more of the personal story of a character in Tripoli. Rania gradually shifted to something more like [her genre-bending debut feature from 2012] 74," Dagher explains.
"Then we started with the Lodge. It was an intensive writing process, having to deliver something. We're now in late development. It was interesting. It's always tricky with workshops and development platforms. Sometimes you can become blocked and it doesn't help you and may even raise uncertainties. Other times you can make the best of it and develop your project. One of the consultants who was pushing and supervising our project was very helpful. It was interesting too that they provide us with milestones to advance more on the project with feedback."
Dagher says the Lodge is good at supporting filmmakers to retain what is special about a project while remaining open to advice.
"There were some new faces among the consultants, different from 'the usuals' – who have a technique of consultancy that can be quite stiff," she suggests. "Here you have some new people who were quite fresh and really giving everything they have, really applying themselves to the project. This was cool and it helped us. Rania has a very special project. It's not traditional."
Dagher and Rafei are now looking for co-producers who will be able to unlock European funding.
For Lodge manger Zahid, she hopes the 2021 projects progress with as much momentum as the two projects now shooting from the Lodge's first iteration last year.
"Sharshaf by Hind Alfahhad and the Egyptian film Bullets And Bread by Mohammad Hammad both won our production award last year. Both are in production and we hope they will have their world premieres [at next year's festival].
"These projects come to us as treatments and very little else. They come out of the Lodge with production plans, ready to conquer the market … One day I may even be producing one of these projects."