Trey Edward Shults' Waves is aptly named, provoking a range of reactions thanks to its combination of subject matter and race.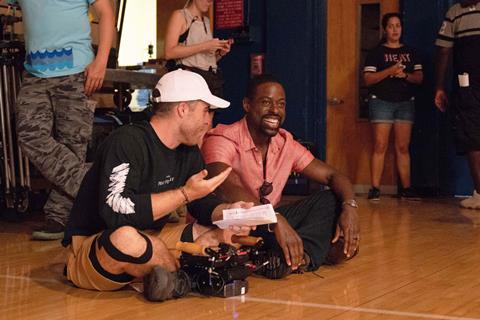 A decade ago, when writer/director Trey Edward Shults was 21, he had the idea of making a soundtrack movie about high-school kids — "Like a contemporary Dazed And Confused," he says. "I was also thinking of Boogie Nights and GoodFellas, stuff I loved back then. Then it kept morphing."
As with Shults' previous two movies, Krisha (2015) and It Comes At Night (2017), the filmmaker leaned heavily on his personal life for inspiration. Originally, Waves was the story of Tyler, a teen jock whose status as a college sports star is wrecked by injury. It is a situation the director knows all too well — at college he was a keen wrestler until he tore his shoulder in 2007 — and he thought, "That was a way into Tyler's story. The feelings of expectation and the pressures he is under, which contribute to his world falling apart."
The idea sat dormant until Shults considered the playful two-part structure of another of his favourite movies, Wong Kar Wai's Chungking Express (1994). "It is two halves that make a whole," says Shults. He wanted to do something similar. It would be "a brother and sister story of Tyler and Emily, but I had no idea how to combine it all into a coherent narrative".
It brewed in his mind for a long time, "to the point where I had lived enough life, that when I came to write Waves two summers ago, just after I finished It Comes At Night, it felt like it was finally ready".
He also had in mind how he wanted the two different sibling stories, those of Tyler and Emily, to tie together: "The first half feels like a panic attack closing in, then you have the panic attack, and then the movie gives you a hug." The resulting film also offers echoes of Barry Jenkins' Oscar winner Moonlight: they are both beautifully shot contemporary race dramas about the black experience in America, set in Florida.
The racial component of the Waves storyline was initially more a matter of accident than design. "Kelvin Harrison Jr was in It Comes At Night, and we hit it off," explains the director. "I remember talking to him about the idea for Waves, the broad outline of the story. I said, 'There are two possible parts that you can play, what do you think?' He was more interested in playing the brother, Tyler. So when talking about race, you've got to talk about how naturally it came to be."
Following the casting of Harrison Jr in the role of Tyler, Waves developed into a story about an affluent African-American Florida family. And given the tough story arc of the Tyler character, there were concerns about what the film might be saying about race. Indeed, as a white filmmaker from Austin, Texas, Shults was wary about making a film where a black teenager gets into trouble, followed by his sister (Taylor Russell) dating a white schoolmate and finding the inner-peace that was elusive to her brother. He understood this could be problematic during an era when the demographics of directors telling stories is so high on the agenda.
Leading light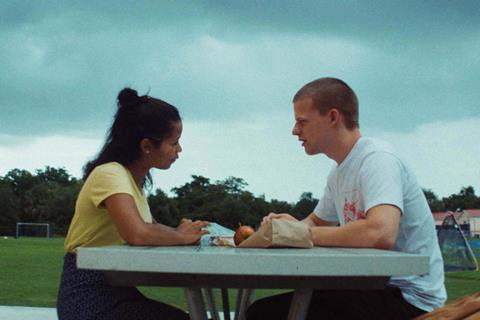 For eight months, Shults and Harrison Jr would send each other texts, discussing the story, developing the character. Shults and his leading man shared some parental experiences that they combined, stirring them into the screenplay. However, when it came to the specific experience of being a young African American, Harrison Jr took the lead. "With Tyler, we felt that if he didn't feel like a complex and nuanced human being, then we failed," explains Shults. "If you don't feel empathy and sympathy, and understand how he got there, then we failed."
Similarly, with Lucas Hedges, who plays Emily's boyfriend Luke, "I met Lucas and we hit it off like crazy," says the 31-year-old director. "This was around the time I started writing. Then you've got to think about the racial dynamics. Handled wrong, it becomes white saviour, it becomes cliché. The thing is, Lucas's character, he doesn't save shit or do shit. Emily saves herself."
Waves — which A24 produced and distributes in the US, with Focus Features handling international — garnered a strong reaction at the Telluride and Toronto film festivals. The buzz continued over the film's first weekend in November, opening in four cinemas in Los Angeles and New York, attracting a per-screen average of $33,500 and strong reviews, including a Critic's Pick by Manohla Dargis in The New York Times. Box office has reached $355,000 after 11 days.
But alongside the plaudits has been criticism of the film's race element, especially given the perception of stereotyping in US cinema. And after Waves picked up nominations for best feature and breakthrough actor (for Russell) at the Gotham Awards, it was judged to have under-performed at the Independent Spirits, where only Russell was nominated (in the supporting female category).
"The frustrating thing is that for some people, it will be a block no matter what," says Shults, who produces Waves alongside Kevin Turen (Assassination Nation) and James Wilson (You Were Never Really Here). The director is particularly perturbed by reviews dismissing the film outright because of the race element while "saying that the movie is brilliant at times". He adds: "I hope it feels nuanced. But it's how social media treats it and that happens a lot in our culture right now."
The relationship between parents and children depicted in Waves was an amalgamation of personal experiences. Tyler and Emily are bought up by their father Ronald (Sterling K Brown) and stepmother Catherine (Renée Elise Goldsberry). "A lot of it stems from my girlfriend," says the director. "That absentee-mother storyline was inspired by her father actually, not her mother. But it was also inspired by elements of my father. Ronald is such a present dad, inspired by my stepdad and my biological dad, and then Kelvin's family life is in there as well."
Brown is a double Golden Globe nominee — for The People V OJ Simpson and This Is Us, winning for the latter in 2018. "He blew me away on the OJ series," says Shults. "He was filming This Is Us at the time [of the Waves shoot], so we shifted our whole work week to accommodate his schedule. The man is a machine. He would shoot the series all week and then fly the red-eye to us on weekends."
Mood music
When penning the script, Shults had not forgotten about the film being a soundtrack movie, incorporating his dream songs throughout the screenplay, linking them with the beats of the story. "The music is so embedded in the whole thing and works diegetically," says Shults. "The idea is that if you listened to the music in order and put it onto a playlist, it would provide a narrative."
The wish list contained much by Kanye West and more by Frank Ocean, but the production did not have any of the rights to the songs. Ocean's album Blonde is one of the director's favourites and, echoing Waves, contains two separate sides that work together.
"I wrote Frank a letter and we sent him a link to a rough cut, and we didn't hear anything for a while," says Shults. "Then his team said it probably wasn't likely because Frank is in a creative space right now and he doesn't have time to watch it, and he's not going to approve it with this many songs in it. Then I don't know what happened, suddenly he approved every song and at an amazing rate. I don't know if Frank saw the movie or just heard stuff about it."