ScreenSkills is ensuring the UK film and TV industry has the workforce it needs by training and upskilling professionals to excel in roles and grades that are particularly in-demand.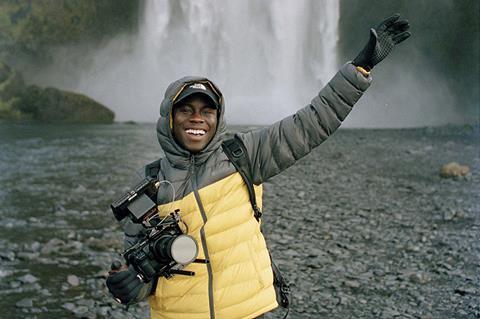 You can't make great film, television and animation without investing in the people who make that content. Alongside the highly regarded tax reliefs, the studios and wonderful locations, the talent — above and below the line — are pillars of the UK's screen industries.
ScreenSkills, the industry-led skills body, works hard to keep it that way, investing industry contributions to its skills funds as well as National Lottery funds awarded by the BFI to build a skilled and inclusive off-screen workforce. That includes securing the pipeline with careers outreach inspiring the next generation through to finding and developing new entrants, existing workforce professionals and industry executives. "The massive growth in production in the UK means there is a big demand for people at all levels to keep the sector creatively as well as commercially successful," says Gareth Ellis-
Unwin, ScreenSkills head of film and animation. "We carry out research to identify what's needed and then commission or run programmes to address them."
Clearing barriers
A range of training programmes address in-demand skills and grades, from grips to accountants and locations to virtual production, including initiatives to help people transfer their skills from other sectors and others to support progression, especially for professionals currently under-represented in film and television. Film Forward, for example, is matching experienced Black, Asian and minority ethnic below-the-line crew with films keen to extend the network of those they work with.
Bursaries enable individuals to tailor their own development as well as offer funds to unblock barriers to progression, which might mean the right software, wet-weather gear or even driving lessons if that is stopping an otherwise qualified candidate finding work. The ScreenSkills Mentoring Programme has matched more than 600 people with a mentor over the last two years and a further 1,900 through supporting partners such as Women in Film and Television or the S.O.U.L. Fest with mentoring for Black aspiring producers. The ambition is to keep the whole of the UK's production sector vibrant.
Shylar Bredewold, from Bath, left the Armed Forces seven years ago and until last year had no idea that locations was a potential career or that his experience of logistics and organisation in the military might suit him for it. He has now made the transition to screen thanks to the ScreenSkills Veterans in Focus: Location Management programme supported by the BFI with National Lottery funds as part of the BFI's Future Film Skills strategy, and the ScreenSkills Trainee Finder programme, which is supported by industry contributions to the Film Skills Fund. Bredewold has worked almost non-stop since making the move, gaining early experience through marshalling on a big-budget feature film and then working as unit manager on the high-end drama Queens Of Mystery. He says he would have been "lost" without these interventions. "I would never have known I could have transferred my skills into becoming a unit manager," he says. "I just wouldn't have had any idea how to do it."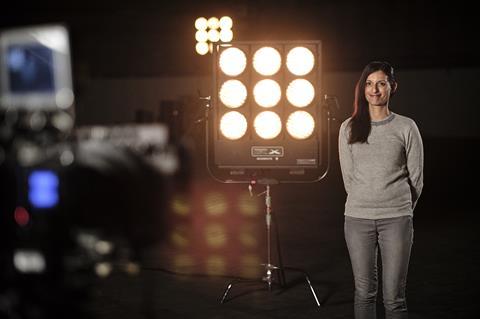 London-based accountant Fiona Adu had always noticed the production accounting credits on movies and TV and has now transferred her skills into film after learning of ScreenSkills from a Find Your Future in film and television advert shown at the cinema. She took the introduction to film production accountancy training in February and was immediately introduced to job opportunities, securing a contract for more than a year on the first job she applied for — a Marvel film. "I genuinely owe this job to this course," she says.
Lee McQuade, from Belfast, took Nuke Compositing for Film Professionals training earlier this year and believes being experienced in this software will empower his company to win more high-quality business and keep more work within Northern Ireland. "This training raises the bar," he says. "It's the best course I've ever done."
Alleviating the cost
Mentoring support from Bafta-winning cinematographer James Friend helped James Stier, a former RAF photographer from Manchester, to move into drama from the camera department in documentaries. "I realised there were huge gaps in my skillset and knowledge if I wanted to transition from docs," says Stier. "The only way to be a camera operator on dramas and features was to relearn operating from the ground up."
Being slightly older, with experience in related but different areas, Stier thought professional guidance would be important — and found it in his first mentoring meeting. "I learned more in that meeting about the paths open to me than I had trying to figure things out on my own for the past year." He has since worked as a camera trainee as well as providing additional photography on The North Water TV miniseries starring Colin Farrell.
A bursary two years ago helped Thomas Gude undertake FEA (finite element analysis) simulation training to help him analyse the risks in designing and running the builds for large-scale special-effects rigs, first on Fast & Furious 9 and subsequently working on Disney's The Little Mermaid.
He had to take unpaid time off to do the course and that, coupled with its cost, would have "been a big hit on the finances, so it was great for ScreenSkills to help alleviate this", he said on completion. "The course was very helpful and I felt a lot more confident going into the next job with a new tool and skillset that should help develop my career in this industry."
A bursary helped Katie Hudson overcome a different kind of hurdle to career progression in costume. She had good credits in film and television and was a graduate of the Trainee Finder trainee programme but realised she was not getting certain contracts as she was not qualified to drive.
She had tried a few times to pass her driving test but had given up, not least because most instructors requested advance payment for blocks of 10 lessons. "As a freelancer you don't want to make a big upfront payment because you don't know if you can afford it in the long run or if you will even be available to commit to the scheduled driving lessons." Passing her test, thanks to a bursary, was "life-changing", she says. "I'm currently contracted on a Star Wars prequel series for Disney+ at Pinewood and would never have been able to manage it without driving."
Daniel Dempster used a bursary to purchase camera equipment including lenses that has enabled him to self-shoot projects, opening up opportunities. He praised the process. "It was really straightforward and smooth," he says. "Obviously, they need information from us to verify who we are, but it seemed like we were working together. It's not just the money though, ScreenSkills gives you support — they've got your back."
For Edinburgh-based sound recordist Javi Lopez, a bursary towards a Sound Devices 833 mixer/recorder meant he could accept last-minute jobs that previously he would have had to turn down. "Before, I'd have to travel to Glasgow or Manchester to rent the equipment, but not any more."
ScreenSkills' National Lottery investment from the BFI has also supported the creation of the Centre of Screen Excellence in Yorkshire, training more people in craft and tech roles in the region. Nele Wöhlk graduated with a UK Film and TV Craft Certificate in Grip and she hailed the training from experienced key grips David Holliday and David Cadwallader as "invaluable".
Caleb Johnston got his foot on the ladder as a camera trainee taking a film production degree at the University of Portsmouth endorsed by ScreenSkills Select, which uses practitioners to identify quality courses relevant to working in the industry. The course was strong in encouraging students to attend industry events and build a network. Being in an environment full of the latest equipment was key, given his passion for all things related to cameras. "We were able to borrow equipment whenever we wanted so we could learn how to use it at our own pace," he says. "If I didn't understand how to use something, I could ask and the people from the loan store were always happy to explain." He has since spent 12 weeks as a camera trainee on a Netflix drama and is already on another project.
"From people at the start of their career to executives we support with partnerships on programmes such as Inside Pictures, we aim to make sure that UK screen continues to have the right people to make amazing content," says ScreenSkills' Ellis-Unwin. "We are grateful to everyone who collaborates with us to make this happen."
For more information go to ScreenSkills.com