China-based streamer iQiyi has turned profitable for the first time since 2010 as the global audience for Chinese-language drama continues to grow. Kelvin Yau, vice president of international business, tells Screen what is behind iQiyi's success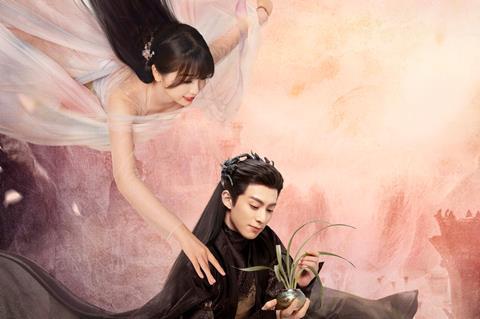 Chinese streaming giant iQiyi achieved a major turnaround in 2022, recording four consecutive profitable quarters for the first time since it was launched by search engine Baidu in 2010.
After a significant restructure, the Beijing-headquartered, Nasdaq-listed company generated an operating income of $187m (rmb1.3bn) last year, a sharp reversal from an operating loss of $647m (rmb4.5bn) in 2021.
With 98.3 million subscribers, iQiyi ranks fifth among global OTT platforms. Additionally, its original drama Why Try To Change Me Now became the first Chinese-language series to compete in Berlinale Series last month.
iQiyi recently conducted a survey to better understand international markets. How will the findings shape the company's strategy going forward?
Kelvin Yau That's our '2022 Year in Binge' survey, conducted among 1,600 respondents from Japan, Malaysia, Singapore, South Korea, Taiwan, Thailand and the US via Pollfish from November 12-20, 2022.
Among all global and regional OTT platforms, iQiyi was elected as the top Asian OTT to watch Chinese-language, Thai and Malay dramas across the above-mentioned seven territories.
We learnt about the strong intent for subscribing to multiple OTT accounts and the growing appetite for non-Korean Asian content. Of those surveyed, 85.1% of Asian respondents are paying for an OTT service, 57.8% own at least two subscriptions, and 44% value 'language variety' in OTTs' content offering.
Our on-service viewing trends also echo the survey findings. In 2022, iQiyi's revenues driven by Chinese drama grew 43% globally and 57% in the US. We also observed a significant 123% increase in watching Chinese drama using subtitles among the Malay-speaking audience. Among these audiences, Indonesia shows a strong 216% increase, which indicates Chinese drama travelled rapidly beyond the Chinese-speaking community.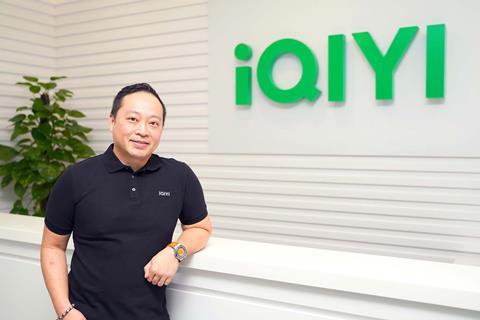 iQiyi competes with other OTT platforms for subscribers and market dominance, while also distributing each other's content. What are those dynamics like?
While Chinese-language dramas have been growing rapidly worldwide in terms of viewership, this is a genre that requires an innovative approach to expand its base. Therefore, we partner with local broadcast networks such as StarHub in Singapore, TrueID in Thailand and Astro in Malaysia to introduce C-drama to the local mainstream crowd.
We also distribute shows on Netflix, Rakuten Viki and TVing as a second window to widen and sustain the buzz for a new show to be seen. One of our 'sweet romance' dramas was distributed on South Korea's TVing and the response was so great that CJ ENM decided to invest in consumer marketing to promote the show further.
Another example is fantasy drama series Love Between Fairy And Devil from last year, which topped the global ranking across iQiyi's 191 territories and became one of the most popular iQiyi original C-dramas in history. We saw its potential to appeal beyond the usual C-drama crowd and strategically sold the second-window rights to Netflix and Viki after its worldwide premiere on iQiyi International. The strategy was a tremendous success. In an iQiyi members-only fan meet, which we hosted after the show's finale, we garnered more than 160 million fan interactions in just one night.
Last year saw iQiyi turn profitable after more than a decade in the red. How did the company turn the business around?
We are ultra-focused on our strengths that differentiate iQiyi from other platforms, which are premium Chinese dramas and the building of a true pan-Asian talent network that allows young performers and creators more cross-country collaborations.
Late last year, we hosted a joint online fan meet with the iQiyi cast from Oh No! Here Comes Trouble and Between Us, cross-promoting a Chinese-language and Thai series. The response was enthusiastic because the local press and fans never saw any movie distributor, TV station or OTT platform invested in such creativity and resources to promote young talents beyond their home market.
If Covid is a double-edged sword, what was the biggest crisis- turned- opportunity for iQiyi?
We did observe some constraints posed by the higher costs and uncertainty of international travel. Opportunities for cross-country collaborations were impacted the most.
Our measures of success have diversified by considering not only subscription growth, but also the revenue-generating ability of each piece of content, as well as the spending power of our audience.
In 2022, during the pandemic, we launched our first Thai original drama, KinnPorsche The Series La Forte, which became our most viewed international title last year among overseas markets, and our first slate of self-produced Malay series, Rampas Cintaku and Sorry Naik Lori, which topped the ranks in the Malay-speaking markets.