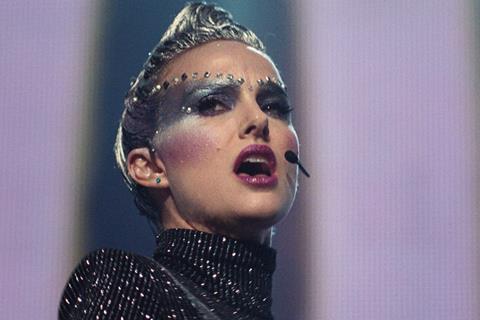 US actor and filmmaker Brady Corbet returns to Venice this year after his debut feature, the Robert Pattinson-starring period drama The Childhood Of A Leader, played the festival in 2015, winning the best director and best debut awards in the Horizons strand.
His second feature, Vox Lux, has its premiere in Venice's Competition on Tuesday, September 4. The film chronicles an American girl's rise from mass school shooting survivor to globally-recognised pop star, and the price she pays for that fame. Natalie Portman, Jude Law and Raffey Cassidy star in the film, which also spotlights issues including global terrorism.
How does it feel to be headed to the Lido again?
It's a really nice place to premiere a movie. It's a more relaxed atmosphere than Cannes, but it feels just as grand. It's a good speed for me.
Did the success of The Childhood Of A Leader in Venice help get Vox Lux made?
Sure it did. One of the prizes was a cash prize, which basically bought me six months to write the script for Vox Lux and not take any other jobs. Normally, you're always doing odd jobs between films because it's impossible to support yourself and your family on what you make from one movie.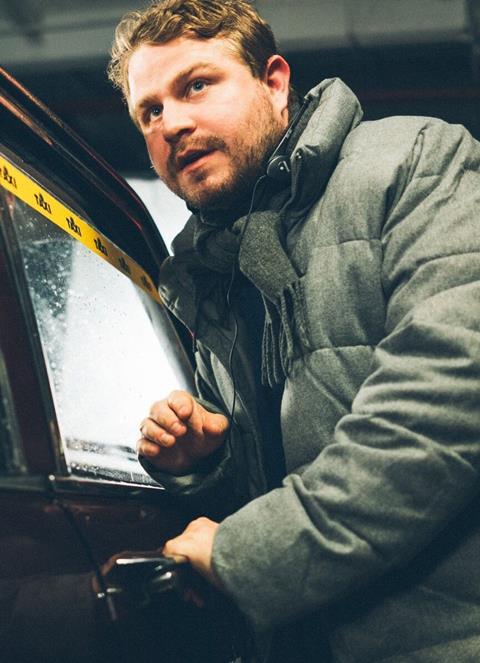 What were the origins of the themes handled in Vox Lux?
I'd been up to my neck in period garb [on Childhood] and was curious to make something contemporary and set at home, in New York.
When I think about what will define the early 21st Century, especially as an American, it's Columbine, 9/11 and then following that, the global terror threat that has permeated every place I have lived, inside and outside of the US. I wanted to look at what we've all been through in the last 20 years.
I edited Childhood in Paris, and I was living there when the Bataclan attacks happened [the November 2015 Paris terror attacks, in which 130 people were killed]. I had a five-month-old at that point, and me and my wife were shaken by it. It felt like it was in our backyard, one restaurant that got shot was a place we went a few times a week, it was a narrow miss. It happened just as we were leaving Paris, we were haunted by it.
How do those themes fit with your pop star storyline?
It's interesting how we receive news updates nowadays. You have a top headline about a mass shooting, and just below it, a story about Kim Kardashian. We're accustomed to that on the front of our newspapers, the grouping together of things that are totally inconsequential with those that are life-altering and tragic.
I didn't have to look very hard to find parallels between celebrity culture and socio-political drama. The US president is the ultimate example of how these two things merge.
How does the film fit into the current political landscape of the US?
If you can get away with lying to the American public every day, and there's zero culpability, it robs us of our potential for drama in the cinema. This moment in time doesn't allow you to have plot twists because ultimately, it all seems so passé.
The opening of your film is particularly brutal, and filmed in an uncompromising way, why did you want to put your audience in that place from the start?
I considered starting the film with the ambulances after the shooting, but it was too evasive. You need to understand where this character comes from, what makes her who she is. I tried to deal with the shooting as quickly and as frankly as I could. It's not particularly violent, if you break it down. This film's themes are worn on its sleeve.
Vox Lux has an unusual structure, with clear beginning and end chapters, but no real middle, why did you make it that way?
I'm always looking for the best way to get to the point, and to be progressive. I thought it would be interesting to have a narrative that pushes and pulls you along – in the first half you are discovering the character, in the second half you learn things about the middle. I think it's a more exhilarating way to discover the detail of the character and her life experience.
You shot Vox Lux on 35mm, why's that important to you?
It's as difficult as it's ever been to shoot on film. Originally it was going to be shot on 65mm, but there were a million reasons that ultimately didn't happen. It's a small miracle that we were able to shoot on 35mm. There isn't the infrastructure for it that there was even five years ago. Kodak has a new lab in New York, that made things easier.
What do you want people to take away from the film?
I want people to think, "wow, we've really been through a lot in the last 20 years".
Is acting of less interest to you now?
It took me so many years to get Childhood off the ground, I realised that, if I was going to make these kinds of movies, they needed all of my attention. I took a few acting jobs while preparing Childhood and losing two or three weeks could set me back months, in regards to meetings and funding applications.
What's your next film going to be about?
It's set from the late 1940s to the late 1970s. The story is about a Hungarian-born Jewish architect who emigrates to the US, it's about a project he works on over the course of many years. I'm going to be writing that for a while, it will require a lot of research.