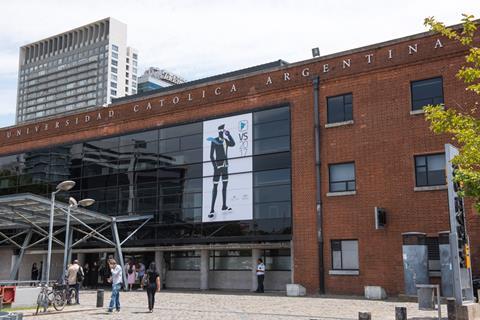 More than 100 Spanish film professionals are attending Buenos Aires-based audiovisual market Ventana Sur (November 28–December 2), the biggest-ever delegation from the territory at the event.
The goal of Ventana Sur's Spanish Screenings on Tour initiative is to generate new opportunities for industry professionals and to expand their network of contacts.
This includes 20 activities and professional gatherings, such as project pitching sessions, working breakfasts, a co-production meeting and cocktails to encourage informal networking. Presentations, conferences and round tables covering topics such as the international promotion of emerging talent or digital creation will round off the programme.
In addition, ICEX España Exportación e Inversiones' Games from Spain is presenting a selection of video game projects in the Maquinitas section, a programme of panels and masterclasses, and the Videogames Screenings with more than 70 productions.
Find out more at: https://spanishscreenings.online