Less than two years after his second feature Boiling Point was released in cinemas, UK filmmaker Philip Barantini has directed a four-part Boiling Point series for the BBC.
Like the film, the series depicts the intense environment of a contemporary east London restaurant. The cast is led by Vinette Robinson, who won a Bifa for her performance in the film, a former sous chef turned head chef who is in charge and trying to balance financial pressures, new staff and challenges from her own life. In the series, she has taken over from the former head chef, played by Stephen Graham, who is recovering physically and mentally from the heart attack which forced him to withdraw from the kitchen.
The film premiered at the Karlovy Vary International Film Festival in July 2021 and played widely on the festival circuit before opening in the UK via Vertigo Releasing in early January 2022, grossing £518,559 and then streaming on Netflix.
At around this time, Mona Qureshi, the then-BBC drama commissioner, who had previously commissioned BBC drama series The Responder, for which Barantini had directed an episode, asked for a Zoom meeting with the filmmaker to talk about a Boiling Point series. Barantini and James Cummings, who had co-written the film, then scripteda pilot episode.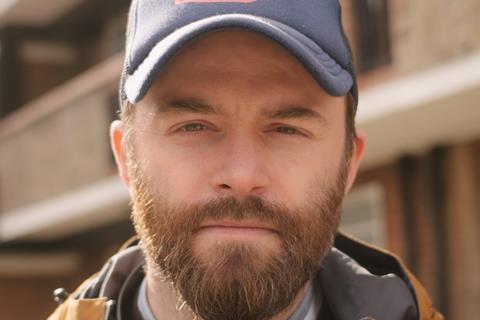 Creatively, Barantini says they were inspired by classic BBC workplace series Clocking Off and Boys From The Blackstuff – "real people doing real stuff," as the writer-director puts it.
Technically, the model for the film-to-series format was Shane Meadows' This Is England, also starring Graham and Hannah Walters, that has produced three series to date since the original 2006 film. The BBC greenlit the Boiling Point series in February 2022, with the film still in cinemas.
The BBC funded the development and production of the Boiling Point series, which was produced by the film's Bart Ruspoli and Hester Ruoff, who had merged their companies to create the Ascendant Fox outfit. BBC Studios, the commercial subsidiary formed in 2018, is selling the series worldwide, resuming discussions with US distributors this week having put them on hold during the writers' strike.
Meeting Mounia Akl
Qureshi left the BBC for Netflix in March 2022. Her replacement Rebecca Ferguson already knew Barantini, having been series producer on The Responder.
Amid a predominantly smooth development, a point of contention came over casting, with the BBC wanting "certain names", especially for new characters including a nervous trainee Johnny. Barantini and the producers were adamant about maintaining the integrity of the film by "giving new actors an opportunity."
"We stuck to our guns and said no," says Barantini. "With the film, nobody was a name apart from Stephen [Graham] and Jason Flemyng. But now they're going into the show as 'names'."
Stephen Odubola, whose credits included UK feature Blue Story, auditioned for a smaller role but was eventually cast as Johnny,
Barantini said the BBC was open to this way of working, including submitting a script with dialogue that was "most likely going to change on the day", as per his style of workshopping dialogue with actors on set.
Boiling Point shot for 12 weeks from January 2023, with two-and-a-half weeks per episode. Barantini directed the first two episodes, and says he and his producers "knew we wanted a female voice" for the second two. When watching Lebanese filmmaker Mounia Akl's Venice 2021 title Costa Brava Lebanon, they "fell in love with the style and the vibe of it"; Akl was brought on after a call on which they "immediately gravitated towards each other - I knew straight away she'd have the same sensibilities and ideas."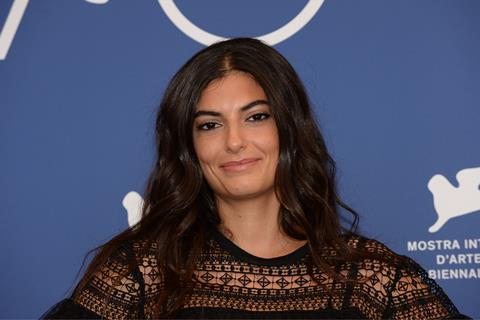 Often in television directors will only come on for their episodes, but Akl, who had previously directed Lebanese series Beirut I Love You, was involved "from day one of prep", says Barantini. "I wanted her to be involved in casting, decision-making - it had to be a collaboration between us to keep that synchronicity."
Northern soul
The series is produced by Ruspoli and Ruoff for Ascendant Fox, Graham and Walters (who both star) for their Matriarch Productions, and Barantini with Samantha Beddoe for his new UK outfit It's All Made Up Productions. Barantini was working on the edit of all four episodes until the last few weeks.
"TV these days is very much like films," said Barantini of the on-set environment. "You're allowed to replicate and make it feel like that."
Having previously been hired as a director for series including ITV's Malpractice, a key difference with Boiling Point was his creative control, which the BBC were happy to accede. "It was very much ours as the three companies equally [Ascendant Fox, Matriarch and It's All Made Up]."
Of the pressure and the pace of making a TV series, Barantini admits: "I said it on a daily basis – 'we're making four movies' .You're dealing with two episodes at a time, so you've got five weeks to shoot two hours. You've got to think on your feet a lot, if you fall behind and you've got to pick stuff up on a different day. It's very high pressure."
In order to capture "that same ethos" he brought back several key collaborators from the film, including Bifa-winning cinematographer Matthew Lewis and gaffer Max Hodgkinson.
Although the series is set in an east London restaurant [a different one to the film], filming took place on a set in Manchester. Liverpool native Barantini is conscious of providing industry opportunities outside of the capital. "That was really important for me, being northern, and Stephen [Graham] and a lot of the team are northern."
He is now ready to return to his "number one passion" of film, with The Last Drop in the works – a feature about a functioning alcoholic who must go sober or lose everything. James McAvoy is attached to star, with Shawn Levy's Stranger Things production company 21 Laps and producer Fifth Season producing the US film. Work on it has been put on hold due to the US strikes.
Barantini is keen to create as much as possible through It's All Made Up, which he runs with Beddoe – and not just on his own films. "We haven't set up the company to produce stuff for me," he says. "We want to champion new writers, new directors, new actors."