What are the acquisitions executives in key European markets looking for at Venice and Toronto this month? Screen writers speak to the buyers preparing to hit the autumn festival circuit.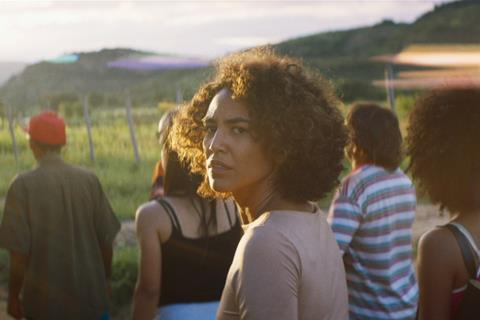 Europe's top independent buyers will be hitting the festival circuit this autumn, some to replenish slates for the first half of 2020 as they exhaust their stock of Berlin and pre-Cannes acquisitions, others to network and check out upcoming projects.
While the emerging market of Russia is booming as audiences develop a taste for international independent cinema, all of the more mature markets are struggling. Older audiences are still generally there for the traditional arthouse films, but in many territories the sheer number of films being released each week means it is more difficult than ever to make an impact.
Even France — home to one of the largest and most sophisticated arthouse scenes in the world — has become more challenging in recent years, amid changing audience tastes and a crowded market. French distributors are now saying what their counterparts in the UK in particular, as well as Germany, Spain and Italy, have been saying for the past five years.
"The French market is overflowing with movies that can be considered arthouse. But is there space for them? This is the question we ask ourselves on every title," says Manuel Chiche, founding chief of The Jokers Films. "The paradox is that there have never been so many screens if you include TV, smartphones and computers. This has created a maelstrom of content that the audience has difficulty navigating, which will be a key issue for years to come."
Many distributors complain about the rising costs of a release. "It has become expensive to be able to release those films which demand more and more investment in p&a in order for them to have a shot at triggering word of mouth," says Thomas Pibarot, head of acquisitions at Le Pacte.
Karin Beyens, head of acquisitions at Diaphana Distribution, says these tough market conditions have led her to downsize the box office estimates for the acquisitions she makes. "Films with strong festival track records and good reviews and word of mouth can still do well, but there are lots of films that don't find an audience," she says. "We've become a lot more conservative in our estimates. Films that used to do 400,000 admissions will now do 200,000."
UK buyers
By Tom Grater
eOne
Ashanti McIntosh - Director of acquisitions
Upcoming slate: Blinded By The Light, Sorry We Missed You, The Day Shall Come
The eOne UK acquisitions team will be on the ground in Toronto, hometown of the wider eOne company, and tracking titles across Telluride, Venice, NYFF, San Sebastian and London. "Industry reactions and reviews are important to our overall evaluations processes," says McIntosh.
eOne has a diverse, commercially driven slate and boards projects at a variety of junctures, from pre-buys to completed festival acquisitions. One acquisition that was presented at script stage was Gurinder Chadha's Blinded By The Light, which eOne got involved in early, steering the project through production to its buzzy Sundance premiere. "eOne has always had a strong commitment to championing dynamic British independent cinema," says McIntosh.
Contact: amcintosh@entonegroup.com
Curzon
Cate Kane - Head of acquisitions
Upcoming slate: Parasite, Portrait Of A Lady On Fire, The Whistlers
Cate Kane is attending Venice, where Curzon has pre-bought UK rights to opening film The Truth by Hirokazu Kore-eda, and Toronto, where she will be scouting for future projects. "We have our usual hitlist based on projects we've been tracking, but I'm always hopeful we'll discover new talent while out there," Kane explains. "There are quite a few British debuts we're expecting to screen this autumn, so I'm optimistic."
Curzon works across the value chain, sometimes boarding as early as development with a pre-buy of UK rights, while also picking up completed titles at festivals, specialising in indie and foreign language. It also operates a chain of cinemas in the UK, and all of its in-house releases from the distribution arm enter those cinemas and its VoD platform, Curzon Home Cinema, day-and-date. Last year, it released Pawel Pawlikowski's Cold War, grossing $1.5m — the best-performing arthouse foreign-language title of the year in the UK.
Contact: cate.kane@curzon.com
Picturehouse Entertainment
Paul Ridd - Acquisitions manager
Upcoming slate: Deerskin, Frankie, Koko-Di Koko-Da, Judy And Punch
Venice and Toronto are key festivals for Picturehouse. The company scouted Xavier Legrand's Custody after its Venice debut in 2017, and went on to pick up Björn Runge's The Wife the same year. The film, which garnered an Oscar nomination for star Glenn Close, is the firm's biggest hit to date, taking $2.1m. More recently, Picturehouse released Icelandic feature Woman At War in the UK, grossing an impressive $420,000.
At the autumn festivals, the team is looking for "quality independent, arthouse and foreign-language films," says Ridd. Picturehouse, which is owned by multiplex chain Cineworld, also operates boutique cinemas across the UK, and as such its acquisitions are "driven by theatrical potential and cinematic scale".
The company aims to release more than 10 titles a year, and tends to buy completed films at festivals and markets, but does hear pitches and read scripts with a view to boarding at an earlier stage. "We buy everything from cast and director-driven independent movies in English, to foreign-language gems and cult oddities," says Ridd. "We're open to all genres and scales. Films by female filmmakers and UK talent are also big targets for us."
Contact: paul.r@picturehouses.co.uk
Vertigo Releasing
Edward Caffrey - Head of acquisitions and business development
Upcoming slate: Five Feet Apart, After The Wedding, The Nightingale , Mrs Lowry & Son
Vertigo is actively acquiring films for its 2020 slate during the autumn and Caffrey is attending both Toronto and AFM. The company releases in Australia and New Zealand as well as the UK and is looking to take all rights on titles. The priority, says Caffrey, is to find films with a "clear audience".
The company's recent releases include US romantic comedy Five Feet Apart, which did well in the UK, grossing $1.3m, and slasher Child's Play, which took $921,239. On the home entertainment side of the business, Eli Roth's Death Wish remake was a hit across digital as well as DVD. Elsewhere, Vertigo handled the UK release of The Intent 2: The Come Up, a low-budget urban indie drama that became an unexpected theatrical success, grossing $535,000.
Contact: ed.caffrey@vertigofilms.com
New Wave Films
Robert Beeson - Managing director
Upcoming slate: It Must Be Heaven, The Invisible Life Of Euridice Gusmao
New Wave Films' focus will be on Venice this festival season. Beeson says the Lido programme better fits the company's brand of taste-driven acquisitions for the arthouse and foreign-language market. He skips Toronto but is able to catch up on titles via links provided by sales agents.
The company will pre-buy films by directors such as Nuri Bilge Ceylan, whose pictures it has released previously. If the project is brand new, Beeson will wait to watch it at a festival and then make a bid, either straight away or further down the line when the producer has explored their options.
Although the UK market for his films is getting more challenging, Beeson points out that Lucrecia Martel's Zama performed above expectation when it took $91,000 in 2018. "We're totally independent so we can just please ourselves," he says.
Contact: robert@newwavefilms.co.uk
Altitude Film Sales & Distribution
Laura Wilson - Head of acquisitions
Upcoming slate: Little Monsters, Les Misérables, Asterix: The Secret Of The Magic Potion
Wilson recently joined the team at mini-studio Altitude following roles at Anton Capital and eOne. She will be travelling to Toronto and then AFM in November.
As a distributor, Altitude does not divide films into genre, arthouse or commercial brackets, instead focusing on releasing films the team is passionate about and convinced can find a wide audience. "It's becoming difficult to find quality, homegrown films at the completed stage," Wilson notes on Altitude's increasing efforts to make use of its talent relationships to board projects at an earlier stage.
The company also has an in-house development team, which can be tapped if it pre-buys UK rights early in a film's development. However, festivals and markets are still an important part of the strategy when it comes to finding certain types of films and new talent. Contact: laurawilson@altitudefilment.com
Lionsgate UK
Nick Manzi - Head of acquisitions and production
Upcoming slate: The Father, Instrumental, Ammonite
Lionsgate has a clear mandate for acquisitions: mainstream films, particularly British, for wide UK release. The company buys projects at all stages of the process, from early development to completed features at festivals — the majority of its acquisitions are pre-buys, however.
Manzi will attend Toronto and then AFM on the lookout for new product. "UK audiences are seeking quality films that demand to be seen in the cinema," he says of Lionsgate's approach to acquisitions. Recently, it had notable success with a film slightly outside of its usual remit in action thriller John Wick: Chapter 3 — Parabellum, which grossed $13.5m at the UK box office.
Contact: nmanzi@lionsgate.com
MUBI
Vanja Kaludjercic - Director of acquisitions
Upcoming slate: Bacurau, The Wild Goose Lake, Beanpole, Zombi Child
While MUBI is primarily known as a curated streaming service, in recent years the company has branched out into theatrical distribution with Luca Guadagnino's Suspiria and David Robert Mitchell's Under The Silver Lake. Kaludjercic is attending Venice, Toronto and AFM to find future product.
She is looking for "critically acclaimed visionary cinema" that can work both theatrically and on the SVoD platform. MUBI primarily buys projects at festivals but has usually been tracking them since the development and production stages. It is now considering more pre-buys.
Contact: vanja@mubi.com
Studiocanal
Alison Meese - Head of UK acquisitions
Upcoming slate: Blithe Spirit, Amazing Grace
Studiocanal is attending Venice and Toronto on the lookout for "distinctive stories with a clearly defined audience that demand to be seen on the big screen", according to Meese. "We are increasingly gravitating towards local films and stories, but not exclusively. It boils down to what feels relevant and appealing to UK audiences."
While the company still buys completed films from festivals, it has started to get involved with more projects at late-stage development, particularly UK titles, because this approach allows Studiocanal to "be a collaborative voice at the table through the production process".
The White Crow, Ralph Fiennes' film about ballet dancer Rudolf Nureyev, performed well in the UK, taking $1.5m at the box office. The Studio­canal team zeroed in on the older audience demographic most familiar with Nureyev. "It helped enormously to have a very clear target audience," says Meese.
Contact: alison.meese@studiocanal.com
Peccadillo Pictures
Kahloon Loke - Managing director
Upcoming slate: A White, White Day, Papicha, Our Mothers
Peccadillo Pictures has made a name for itself as the UK's primary specialist in distributing LGBTQ+ films. The company eschews the traditional autumn festival route of Toronto and Venice and will instead be focusing its efforts on smaller festivals including Haugesund, San Sebastian, Helsinki, the Iris Prize festival in Cardiff, London and Rome.
Peccadillo's acquisition remit is to identify films that "stand out from the crowd". It focuses on buying completed titles at festivals, though it does occasionally pre-buy from directors and producers it has worked with previously. Loke also notes the distributor receives a high volume of unsolicited material and occasionally acquires from those submissions.
Contact: kahloon@peccapics.com
Arrow Films
Francesco Simeoni - director of content and distribution
Upcoming slate: Daniel Isn't Real, Satanic Panic, Mega Time Squad, Aniara, Lords Of Chaos
The Arrow Films team will be at both Toronto and AFM with a focus on scouting genre content to appeal to a cine-literate audience. The company doesn't pre-buy but does track films from early in development to put themselves in a good position to bid on the completed project. The company used to have a reputation for releasing foreign language titles but that space has become increasingly challenging. It did have success recently, however, with Gaspar Noe's Climax, which grossed £106,000 in the UK.Dave Made A Maze,Bill Watterson's US adventure comedy that first appeared at Slamdance back in 2017, was bought as part of a new strategy of releasing content through its own direct-to-consumer channels, which include DVD and Blu-ray. The distributor says that title "exceeded expectations across the board".
Contact: francesco@arrowfilms.co.uk
606 Distribution
Pat Kelman - CEO and director of acquisitions
Upcoming slate: Styx, System Crasher, The Shock Of The Future
A new outfit on the UK distribution scene, 606 was founded with an ethos of "showcasing significant festival hits that have slipped through the net," said Kelman when he launched the company in 2018. 606 began by taking UK rights to 2016 Venice premiere Polina and 2017 Venice premiere Hannah, both of which had been passed up for distribution in the territory. This year, the acquired the Berlinale Silver Bear-winning German drama System Crasher.
Kelman is not planning to over-extend the fledgling company's reach and while he will be travelling to Toronto "to get a sense of what's around", the acquisitions drive begins again at Berlin 2020. "It's a difficult time for anyone to launch a new outfit, especially with a fairly modest P&A budget, but I've been pretty happy with the growth of our audience," says Kelman.
Contact: pat.kelman@606distribution.co.uk
Parkland Entertainment
Tom Stewart - Acquisitions director
Upcoming slate: The Biggest Little Farm, Love Sarah, The Public, Last Full Measure
The theatrical distribution arm of UK sales agent Parkland Pictures was launched in August 2018, with former Arrow Films executive Tom Stewart hired to head up the acquisitions drive. Stewart will be scouting titles this autumn to add to the company's theatrical slate for Q3 and Q4 in 2020, with the endeavour beginning in Toronto. Parkland looks for completed titles at festivals and is also beginning to get involved at earlier stages, including pre-production.
Among the company's releases to date is Sometimes Always Never, the UK comedy-drama starring Bill Nighy, which has grossed £310,000 since being rolled out on June 14 and was still on release in late summer, while The Keeper, Marcus H Rosenmuller's biopic of German goalkeeper Bert Trautmann,has crossed £400,000.
"The key nowadays is to set out your strategy and stick to it," says Stewart on being a successful releasing outfit in the modern landscape.
Contact: tom@parklandentertainment.com
Republic Film Distribution
Zak Brilliant, Director
Upcoming slate:For Sama, Brittany Runs A Marathon
Former Icon executive Zak Brilliant soft-launched his new outfit Republic Film Distribution in 2018, handling the UK release of well-received indie title Jellyfish. The company is now ramping up activity with two high-profile releases: For Sama, the documentary which had acclaimed screenings at SXSW and Cannes this year, and Brittany Runs A Marathon, which premiered at Sundance and was bought for $14m by Amazon, with the streaming service then licensing UK rights to Republic.
Brilliant will be travelling to Toronto scouting for projects this autumn, and also Amsterdam-based documentary festival IDFA. His acquisitions remit is features, including documentaries and foreign language films, that can have a social impact or are thematically challenging, while still having theatrical value. For now, the company is only focusing on finished films.
Contact: zak@republicfilmdistribution.co.uk
ICA
Nico Marzano – Curator, cinema and film, head of film distribution
Upcoming slate: Heimat Is A Space In Time, Stones Have Laws, La Flor, Normal, What You Gonna Do When The World's On Fire?
London's Institute Of Contemporary Arts (ICA), which features two cinemas, launched a distribution arm in 2016, ICA Cinema. With a busy-looking slate already in place until the end of this year, Nico Marzano will be attending Venice with the hope of unearthing a hidden gem. The company's first two releases, Zhao Liang's Behemothand Lorenzo Vigas' From Afar, were both scouted on the Lido.
"I find it of pivotal importance to travel to smaller and more peripheral film festivals to map out national trends and local experiences," says Marzano of his autumn strategy.
The company's strategy is to "discover and champion emerging voices and developments in new fiction and animation" and has a focus on filmmakers who "place themselves at the intersection between fiction and non-fiction".
ICA Cinema primarily buys films after they have made their world premiere, when Marzano has had a chance to assess audience and press reaction. He is also exploring the world of development, having partnered with the Sundance Documentary Film Fund to support Lucrecia Martel's first non-fiction feature, Chocobar.
Contact: theatricalbookings@ica.art

Blue Finch Films
Mike Chapman - COO
Upcoming slate: The Beach Bum, Bloodline, The Drone, The Party's Just Beginning
Fledgling UK releasing outfit Blue Finch Films was launched in August 2018 by international sales executive Simon Crowe, financier Matthew Joynes, and former Kaleidoscope employee Michael Chapman. The company's slate so far features family animation Charming, to be released theatrically in August, Harmony Korine's The Beach Bum, which is set for the autumn, and Blumhouse horror Bloodline.
Blue Finch will be at both Toronto and AFM later in the autumn, as well as several smaller festivals. The focus is on films with a clear audience that can be tapped into, says Chapman, and in particular theatrically-viable releases. While festival premieres are useful for gauging audience and critical response, Chapman says the company has a talent focus and typically evaluates projects at an early stage.
Contact: mike@bluefinchfilms.com
Modern Films
Eve Gabereau - Managing director
Upcoming slate: Shooting the Mafia, Family Romance, LLC
Modern focuses on female-led projects and social issues-driven content to develop, produce and/or release across all rights. They had a success this year with Alice Rohrwahcer's Happy as Lazzaro which grossed over $200k at the box office and has gone on to sell to the first digital window to a streaming platform and the second window to terrestrial television. They also acquired and co-released Border (with MUBI) which grossed over $300k through a mixture of eventised previews and a traditional release. The company tends to fill its slate with films out of Sundance and Cannes, but has also acquired from Venice, Toronto and San Sebastian in the past.
Contact: eve@modernfilms.com
Bulldog Film Distributin
Philip Hoile - head of distribution
Upcoming slate: Ladyworld, Greener Grass
Bulldog won't be travelling to Venice or Toronto but will be monitoring both festivals closely remotely. The company is now looking for finished features to release theatrically in 2020. Its focus is on quality filmmaking that has the ability to speak to a specific audience and considers projects from intelligent dramas to genre, documentaries and more unique cult propositions.
Contacy: PhilipH@bulldog-film.com
German buyers
By Martin Blaney
DCM
Wiebke Andresen - Director of acquisitions
Upcoming slate: Pelican Blood, Schumacher, Diego Maradona
"Films that are emotionally involving and can cross over from arthouse to a wider audience," says Andresen of the holy grail for many independent distributors. "We are always on the lookout for new talent and interesting films, and festivals can help to create a buzz."
Andresen always goes to Toronto, but hadn't at time of press made up her mind on Venice. She pre-bought Katrin Gebbe's Pelican Blood, the opening film of Venice Horizons, at script stage.
Andresen says she is prepared to buy a film on the spot at a festival, and also pre-buys or comes on board at the beginning of development, depending on the project.
"However, with the changes in the market, we only pre-buy what really convinces us," she notes. A recent example is Dominik Graf's adaptation of Erich Kästner's satirical novel Fabia.
DCM's release of At Eternity's Gate, about the final years of Vincent van Gogh, has been the company's most successful release of 2019. Andresen bought the film at script stage at Cannes in 2017 and it went on to gross $2.1m and garner 237,000 admissions. "On the other hand, Loro [by Paolo Sorrentino] was a big flop," says Andresen. The Cannes 2017 purchase went on to gross around $93,000 from fewer than 10,000 admissions.
Contact: wiebke.andresen@dcmteam.com
French buyers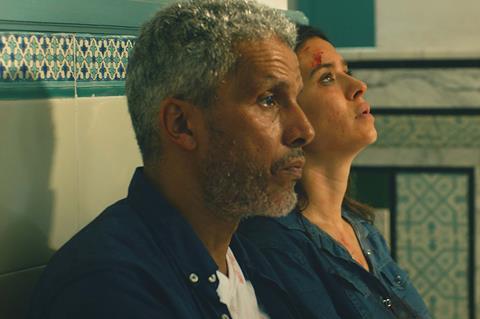 By Melanie Goodfellow
Arizona Films Distribution
Bénédicte Thomas - CEO
Upcoming slate: Oleg
"Our tastes err towards edgy, non-conformist films," explains Thomas. "We focus on productions with strong writing and cinematography by emerging non-French auteurs, with lots of first and second features."
Arizona Films Distribution's last festival acquisition was at the Paris Champs-Elysées Film Festival in June in the shape of the grand prix-winning documentary Pahokee, which premiered at Sundance. "Exposure at an important festival is fundamental for ensuring a film's visibility and a career at domestic festivals here in France," says Thomas.
The company's 2018 festival acquisitions included Danish drama Winter Brothers at Locarno, Syrian revolution documentary Still Recording at Venice Critics' Week and Polish amnesia tale Fugue at Cannes Critics' Week. This year, Thomas bought Oleg, about a young Latvian butcher who heads to Belgium in search of work, just before it was selected for Directors' Fortnight.
Thomas steers clear of bidding wars for prestige auteur titles. "We prefer to bide our time, working with longstanding partners," she explains. Despite the increasingly challenging distribution environment in France, the company recently achieved 40,000 admissions (with a gross of around $294,000) for Siberia-set drama Aga by Bulgarian director Milko Lazarov, which premiered out of competition at the Berlinale in 2018.
Contact: benedicte@arizonafilms.net
Condor
Alexis Mas - CEO
Upcoming slate: Those Who Work, The Unknown Saint
Condor runs two distinct slates: one focused on arthouse titles for theatrical release, the other on a mixture of family entertainment and genre fare for digital release.
Upcoming theatrical releases include Cannes Critics' Week title The Unknown Saint by Moroccan director Alaa Eddine Aljem and Antoine Russbach's Swiss social drama Those Who Work. Digital releases include German family drama Windstorm 4: Ari's Arrival and Xavier Gens' sci-fi horror Cold Skin.
"We are a classic distributor, originally built on the acquisition of finished films, but as we've grown we've moved towards securing our line-up in advance," says Mas.
Condor theatrically releases eight to 10 titles a year on an average of 80 prints, with one or two bigger releases on 200 prints. The latter has included Can You Ever Forgive Me?, which it dubbed into French and released on 150 prints on July 31.
Last year's festival acquisitions included Debra Granik's Leave No Trace at Sundance and Those Who Work at Locarno, while Condor pre-bought Benjamin Naishtat's Rojo ahead of its premiere at San Sebastian and boarded The Unknown Saint at script stage.
"Sundance is a volatile market for the independents," says Mas. "There are years where the platforms are very active and it's impossible for a small distributor to get a look-in. The year we bought Leave No Trace, Amazon and Netflix weren't buying and the sellers were in despair, but it still didn't come cheap."
The film garnered 80,000 admissions in France, for a gross of roughly $600,000 on 75 prints, which Mas says was disappointing. "We weren't left out of pocket but we had hoped it would do better — the public were less interested than we expected."
Mas is looking to buy at Venice, Toronto and, for the first time, San Sebastian.
Contact: contact@condor-films.fr
Diaphana Distribution
Karin Beyens - Head of acquisitions
Upcoming slate: In The Name Of The Land, Matthias & Maxime, Öndög
On-the-spot acquisitions such as Mid90s at Toronto last year are becoming rare for Diaphana, which focuses on high-profile festival titles and strong French arthouse fare. Its last festival acquisition was Öndög at the Berlinale in February. "We buy all our French films in advance and our international titles are also mainly pre-bought at script or post-production stage," says Beyens. "We have to really fall in love with a film to acquire it completed at a festival.
"We've seen studios and platforms come into the market, offering multi-territory deals we can't match." She cites Jane Campion's The Power Of The Dog, which was presented to individual buyers at Cannes but was pre-bought by Netflix.
Beyens will be hitting the Venice-Toronto-San Sebastian circuit on the hunt for titles for the first half of 2020. "We view and acquire [Cannes] films ahead of the festival and then release them in the period immediately afterwards until the end of the year, which makes it difficult for us to take on more titles."
Beyens says she was happy with the 200,000 spectators — and gross of around $1.3m — the company secured for Deerskin, the dark comedy that opened Directors' Fortnight. But she admits she would have expected it to do better a few years ago.
"Then there are films that go beyond expectations, like Girl with 400,000 spectators or Sirwith 160,000. These are both good numbers and encourage us to carry on."
Contact: diaphana@diaphana.fr
Haut et Court
Laure Caillol - Head of acquisitions
Upcoming slate: The County, A Bigger World, Only The Animals
Haut et Court acquired two films at Venice 2018: Competition title The Accused and comedy Tel Aviv On Fire in Horizons. It had pre-brought Sconfini title School's Out and Venice Days selection Pearl.
The company is back on the Lido this year and attending Toronto and San Sebastian. "We will be actively looking for films to release in spring 2020. Our priority is European films," says Caillol. "A festival career is important for us. It is difficult for us to get a film to exist without the exposure granted by a festival like Cannes or Venice."
The company releases between eight to 10 films a year and builds a slate through the acquisition of completed films such as Toni Erdmann on the eve of its premiere at Cannes in 2016 and Berlin titles The Olive Tree and Manifesto. It also pre-buys, particularly French films, and has co-produced titles such as The Lobster and The Kindergarten Teacher. "We prefer to produce two to three films a year to get involved at an early stage in the projects of auteurs," says Caillol.
One development in the French market is the polarisation in the outcomes for arthouse films, she notes. "Either a film is super successful like Tel Aviv On Fire, Custody or Toni Erdmann, or it doesn't work at all, mainly because the theatres are all booking the same films and it's very difficult to find an audience for a film if you don't have a concentration of copies from the first week."
Contact: distribution@hautetcourt.com
Jour2Fête
Sarah Chazelle and Etienne Ollagnier - Co-founders, overseeing acquisitions and distribution
Upcoming slate: The Grand Hotel Ballet, Papicha, Chambord
"In the early days we bought a lot of finished films in Berlin, one year we even had seven or eight films in competition," says Chazelle of high-profile Berlin acquisitions including The Milk Of Sorrow, Bad Family, A Royal Affair and Victoria.
"Then around five, six years ago we started pre-buying a lot more films, especially French ones, at script stage and now it's us who take films to the festivals," says Ollagnier. "We still acquire the occasional completed film, such as The Fall Of The American Empire, which we bought after its premiere in Toronto. But on average, we only buy one completed film a year out of a festival."
The pair also watch a lot of completed films ahead of Cannes, buying a number of titles in the hope they will get in. "Last year we bought Manta Ray," says Ollagnier. "It was on the shortlist for a long time and then it didn't get in. In the end, it went to Venice's Horizons where it won the best film prize."
The duo say it rarely makes financial sense to buy buzzy arthouse films at festivals, where prices quickly inflate. "If a film arrives in a festival without a French distributor attached and starts to generate buzz, you immediately find yourself in competition with four or five other buyers. The price tag rarely makes sense when you look at the box-office potential," says Ollagnier.
"We'd never have been able to buy a film like Papicha at Cannes," he adds, referring to Mounia Meddour's drama, which Jour2Fête bought at script stage. The film went on to premiere in Un Certain Regard this year and is Algeria's submission in the foreign-language film category at the Oscars.
The pair will be in Venice, to accompany Tunisian drama A Son, which Jour2Fête pre-bought, and are also attending Toronto.
They take a hands-on approach to releasing films, touring them with the directors when possible, as well as setting up events, especially around the documentary titles, which account for a quarter of its slate.
Contact: contact@jour2fete.com
The Jokers
Manuel Chiche - President
Upcoming slate: Adoration, Donnybrook, Underdog, Vivarium
Manuel Chiche's The Jokers is riding high on the phenomenal French box-office success of Bong Joon Ho's Cannes Palme d'Or winner Parasite, which has drawn more than 1.3 million spectators, equivalent to a gross of $9.5m, since its release on June 5.
But the veteran distributor will not be splashing the cash on the autumn festival circuit. "We don't attend these festivals, except if we have a movie selected and need to take care of it. The only markets we always attend are Cannes and Berlin," says Chiche.
His acquisitions tend to be the result of longtime relationships, developed across a 30-year career that began at home entertainment label Delta Video and also encompassed stints at TF1 and Studiocanal. "I prefer to talk to sales agents, producers and sometimes directors about what's coming up outside the festival circuit," says Chiche. "I need more than a 30-minute meeting."
Parasite came out of a longstanding friendship with Bong, cemented by Chiche's co-purchase of French rights for Snowpiercer with Le Pacte in 2013, after nearly a decade of unsuccessfully courting the director's previous projects. The Jokers boarded Parasite some 18 months before it arrived in Cannes.
"My way of working has always been to commit at a very early stage," he says. "Depending on the people I'm working with, I can be involved in the script, the casting and post-production, even if technically I'm simply the French distributor."
Chiche is acutely aware of the complicated and crowded environment for arthouse films in France. He cites Dutch director Sacha Polak's Rotterdam opener Dirty God, which drew just 5,358 admissions from 28 screens in its first five weeks on release. "There wasn't enough media buzz around the film to help it stand out from the other 20 releases that week," says Chiche.
Contact: info@thejokersfilms.com
Le Pacte
Thomas Pibarot - Head of acquisitions
Upcoming slate: Oh Mercy!, Happy Birthday, The Biggest Little Farm, Sorry We Missed You, Les Misérables, It Must Be Heaven
Pibarot has been head of acquisitions at Le Pacte since 2008, after he followed its founding CEO Jean Labadie there from Bac Films. He has seen competition for strong auteur titles grow ferociously in that time. "Long gone are the days of the simple one-page deal memo," he says.
Pibarot snapped up John Chester's buzzy documentary The Biggest Little Farm at Toronto last year after the filmmaker turned down an offer from Netflix in favour of a deal with US distributor Neon, which then made the picture available for individual territory deals.
"We mostly prefer to commit at script stage through pre-buys or, more and more, with co-productions from a very early stage, like with Rodrigo Sorogoyen's Madre," Pibarot notes of the Spanish drama, which premieres in Venice's Horizons.
The drama was a collaboration with Spanish production houses Malvalanda, Caballo Films, Acardia Motion Pictures, Amalur Pictures and Paris-based Noodles Production with the support of Spain's RTVE, Movistar+ and Canal+ in France.
Further acquisitions on the festival circuit include Laurent Tirard's upcoming graphic-novel adaptation Le Discours, now in development, Léa Mysius's Les Cinq Diables, which shoots this autumn, and Spanish filmmaker Juanjo Gimenez's Tres.
Pibarot will still be travelling the Venice-Toronto-San Sebastian circuit, scouting potential acquisitions and projects to pre-buy. "I am always eager to be surprised, moved or thrilled but I have to really fall in love with a film to acquire it," he says.
Contact: contact@le-pacte.com
Note: As France reports box office in admissions, Screen has reached the dollar gross by multiplying the number of admissions by the 2019 average ticket price, according to the CNC, of €6.64.
Scandinavian buyers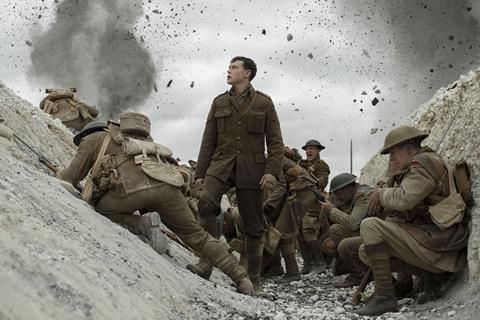 By Wendy Mitchell
NonStop Entertainment
Jakob Abrahamsson - CEO
Upcoming slate: Amazing Grace, High Life, The Nightingale, Monos
Stockholm-based NonStop mainly buys completed films for all of Scandinavia and sometimes for the Baltic region too. Richard Stanley's sci-fi horror Color Out Of Space, starring Nicolas Cage, is a rare pre-buy.
Abrahamsson says there is plenty of potential for independent international films at the regional box office. "The medium and small-sized films may have lost the foothold they had but still have a market," he explains, "even though it's more of a split between regular theatrical releases, event launches, TVoD/EST and streaming, and still a fairly healthy local free TV market."
Recent strong performers for the company have included The Death Of Stalin and UK comedy Nothing Like A Dame. "What works are distinct and great titles that have an inbuilt audience, but also the possibility to break out into wider audience through word of mouth, which absolutely can be digital nowadays," he adds.
After picking up 29 titles earlier in the year, including High Life and Amazing Grace, Abrahamsson and colleagues Johannes Glaumann and Mirva Huusko are looking at the autumn festivals for "films that are distinct, smartly packaged and have an inbuilt but expandable audience".
The company is also ramping up classics division NonStop Timeless. Recent acquisitions range from James Ivory's Howards End to Chantal Akerman's Jeanne Dielman, 23 Quai Du Commerce, 1080 Bruxelles, "which never had a proper theatrical launch in Scandinavia and now will roll out".
Contact: jakob.abrahamsson@nonstopentertainment.com
SF Studios
Robert Enmark - Head of acquisitions, international films
Upcoming slate: After The Wedding, Blinded By The Light
Based in Sweden and with offices throughout the region, SF Studios has its own production pipeline and tends to rely on its output deals with the likes of Studiocanal, STX or MGM for most international additions to its slate.
The company will be selective with any buys at Venice and Toronto. "Most of the interesting films in Venice and Toronto are already sold for Scandinavia," Enmark explains. "But there are always some films that will materialise during the festivals."
What's on the shopping list? "Commercial films with well-known elements like actor or director and with a unique story," he says.
The company's recent pre-buys include Liam Neeson action-thriller The Minuteman from Voltage, Gerard Butler action sequel Den Of Thieves 2 from Sierra/Affinity, Navot Papushado's Gunpowder Milkshake starring Karen Gillan from Studiocanal and disaster thriller Greenland, also starring Butler, from STX.
Contact: robert.enmark@sfstudios.se
Nordisk Film
Christopher Seidelin - Director of international acquisitions
Upcoming slate: After We Collided, 1917, Operation Mincemeat
Scandinavian powerhouse Nordisk Film is more likely to pre-buy than pounce on the spot for a hot festival title. "We like to get in early and lock down the most attractive titles. Pre-buys can be anything from Book Club to Angel Has Fallen­ — easily positioned titles with strong appeal in their respective target demographics," says Seidelin.
The company does occasionally buy on the ground and acquired I, Tonya at Toronto in 2017. "We see stronger interest in female-skewing comedies and non-superhero big-screen event films such as The Revenant or Dunkirk," says Seidelin of the Scandinavian market.
One recent success was Jenny Gage's US romance After, "which had a very narrow target audience but just hit the bullseye". He is also proud of 2018 launches including Peter Farrelly's Green Book and Ari Aster's Hereditary — "two incredibly different films that both made me feel good about the state of cinema".
Contact: christopher.seidelin@nordiskfilm.com
Scanbox
Thor Sigurjonsson - General manager
Upcoming slate: The Personal History Of David Copperfield, Scary Stories To Tell In The Dark, Persian Lessons, Ironbark, Kung Fury
Denmark-based Scanbox will have a full team scouting at the autumn festivals led by Sigurjonsson, with COO Kim William Beich, head of theatrical Merete Christensen, chairman Joni Sighvatsson and head of home entertainment Torben Jorgensen. The company is active with both pre-buys and on-the-ground deals — most likely at Toronto — and buys for all of Scandinavia. It has already acquired The Personal History Of David Copperfield.
Recent pre-buys include Ken Loach's Sorry We Missed You. "Because we released I, Daniel Blake, usually we try to follow up with our directors," Sigurjonsson explains. Further recent pre-buys include Scary Stories To Tell In The Dark and Cold War. Another early buy was 2017 Palme d'Or winner The Square: "We loved it from the get-go and even loved the first four-hour cut," he says.
"The Nordic market is solid for crossover and arthouse films," he reports. One recent success was Capernaum, which Scanbox acquired at Cannes in 2018. Sigurjonsson says the awareness of the film was boosted further after teenage actor Zain Al Rafeea moved to Oslo.
"We are focused on the theatrical experience," Sigurjonsson adds of Scanbox's strategy, releasing about 30 titles theatrically each year. Upcoming titles include Pedro Almodovar's Pain And Glory starring Antonio Banderas, Renée Zellweger-frontedJudy, UK musical drama Wild Rose and 21 Bridges starring Chadwick Boseman.
Contact: thors@scanbox.com
Benelux buyers
By Geoffrey Macnab
Splendid Medien
Erik Engelen - Director of acquisitions
Upcoming slate: Fisherman's Friends, Can You Keep A Secret?
Former A Film executive Engelen oversees acquisitions for the Benelux arm of German outfit Splendid, and is also involved in the company's German pick-ups. He occasionally attends Venice but the main focus during autumn market season is on Toronto.
"Our main strategy in acquisitions is audience-friendly arthouse fare," he explains. "We are not into the more deep arthouse stuff — so Locarno and San Sebastian, great festivals no doubt, are of less interest for us."
Splendid acquires rights for both Benelux and Germany — and sometimes buys for each territory individually. "We buy a bunch of films where we step in early," he says, adding pre-buys for the much larger market of Germany is far riskier than for Benelux.
Engelen has sometimes liked a film but has felt it was simply "too complicated to spend a lot of money on an MG and on releasing" without the audience hook he needs. On the other hand, a film such as Robert Schwentke's The Captain stood out. Engelen knew it would appeal to those interested in wartime history.
Engelen saw the UK comedy Fisherman's Friends at the European Film Market in Berlin and snapped it up immediately. "It is such a charming movie, it has a lot of elements that speak to either a German or a Benelux audience."
One film that Engelen cherished but did not work well for Splendid was Ewan McGregor's American Pastoral. He loved the novel, admired the script and felt at first - after seeing a rough cut in Cannes — he had a hit on his hands. But the film received some poor reviews at Toronto. "From then on, the movie got caught in some sort of negative spiral and just died."
Contact: erik.engelen@splendid-film.com
Italian buyers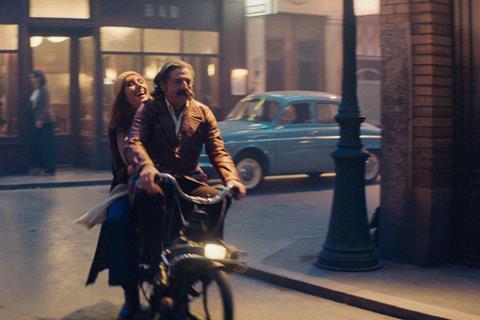 By Gabriele Niola
I Wonder
Andrea Romeo - General manager
Upcoming slate: La Belle Epoque, The Mystery Of Henri Pick, Sweetheart
Romeo will first attend Telluride and then the second week of Venice, skipping Toronto completely, on the look-out for finished films and also to establish relationships with international producers. Yet sometimes the opposite happens: "I bought Armando Iannucci's The Death Of Stalin based on the screenplay. It grossed beyond expectations in Italy [$490,000] thanks to a good title and marketing."
Romeo also picked up Olivier Assayas' Non-Fiction at script stage in 2018. The company marketed it as a witty comedy about infidelity using a Woody Allen-esque font for the poster. It grossed nearly $783,000 in Italy, Assayas' biggest film by far in the territory.
Romeo says he does not buy based on his own tastes. "Who would want to see a horror film selected by a coward like me?" he jokes. "I buy what I know I can sell."
Contact: distribution@iwonderpictures.it
BIM
Antonio Medici - CEO
Upcoming slate: The Truth, The Famous Invasion Of Bears In Sicily, What Life Is Worth
Medici usually pre-buys films at script stage or relies on longstanding relationships with leading producers and directors. Thanks to the latter, BIM acquired the Italian rights to Venice opener The Truth after successfully distributing Hirokazu Kore-eda's previous film Shoplifters to the tune of $1.3m.
UK drama The Children Act was a successful pre-buy for Medici, grossing $2.2m in October 2018. "It is based on the work of a renowned author [Ian McEwan], it has a plot to which the audience can relate and then debate and it has a great actress in Emma Thompson."
Andy Serkis's Breathe had promising hooks but underperformed for BIM. "It didn't work as expected. Probably because love stories about terminal illness play well to younger audiences in Italy and this one was targeted to a more mature one."
Contact: amedici@bimfilm.com
Spanish buyers
By Elisabet Cabeza
Wanda Films
Miguel Morales - Head of acquisitions
Upcoming slate: Young Ahmed, Adults In The Room, Wasp Network
"We have our eye on certain films that are in Venice and Toronto. Hopefully negotiations will go well," says Morales. "We have enough films for our slate until next summer but are open to other acquisitions."
Wanda releases about 10 films a year, a combination of international acquisitions, the company's own productions and pick-ups from the local industry including Rodrigo Sorogoyen's Madre and Gracia Querejeta's Invisibles.
Morales is seeking films by established names in independent cinema. "There's an adult audience, mainly of women, that is still going to the cinema but everybody is struggling to attract new audiences," he says.
Although he was disappointed by the performance of feature animation Buñuel In The Labyrinth Of The Turtles, Denys Arcand's The Fall Of The American Empire did better than expected. "Years ago, a good release meant you could make €3,000 [$3,350] per copy on the first weekend. Now we're happy if we make half of that," he says.
Contact: wanda@wanda.es
Golem Distribucion
Otilio Garcia Gobeo - CEO
Upcoming slate: The Truth, Sorry We Missed You, Gloria Mundi
One of the biggest arthouse companies in Spain, Golem releases an average of eight to 12 films a year. When it comes to buying, Garcia Gobeo explains the company's strategy: "The challenge is to cater for our more veteran and faithful audience and to reach out to younger people, make them want to discover cinema on the big screen and fall in love with filmmakers and their stories." He cites Mia Hansen-Love's Maya as a film that worked well in this regard and exceeded expectations.
Golem tends to pre-buy films by directors with whom it has worked previously, such as Venice titles The Truth by Hirokazu Kore-eda and Robert Guédiguian's Gloria Mundi plus Ken Loach's Cannes Competition title Sorry We Missed You.
"Film festivals are key for us to spot new talents," Garcia Gobeo explains. "The selection at key festivals is useful to flag new filmmakers and helps start the buzz around films. We also trust sales agents. They know what kind of films we're interested in and how much we are prepared to pay."
Contact: golem@golem.es
Russian buyers
By Geoffrey Macnab
Capella Film
Nadezda Motina - CEO
Upcoming slate: #iamhere, The Peanut Butter Falcon, Valhalla, Archive
Capella Film enjoyed a box-office hit earlier this year with Peter Farrelly's Green Book. Motina had been tracking the film since AFM in 2017 and made a first offer in Berlin last year. The deal was finalised just before the film made its world premiere at Toronto in 2018.
"Our market is usually very concerned about movies with black actors and so the concept was not appealing for my competitors. They missed it," she says. It made more than $9m at the Russian box office.
Motina is not attending Venice but sees Toronto "as the best festival and one of the best markets", and will be on the ground for acquisitions. Capella specialises in "smart movies for mainstream audiences" such as previous TIFF acquisitionsMolly's Game and I, Tonya.
The buoyant Russian market means Capella often buys projects at script stage. The company tends to release two new titles a month, so acquires more than 20 European and US indie titles each year.
Motina recently snapped up French title #iamhere starring Alain Chabat from Gaumont and Scandinavian Viking drama Valhalla from TrustNordisk. Recent US pick-ups include The Peanut Butter Falcon starring Shia LaBeouf and Dakota Johnson. Capella is also releasing Archive starring Theo James and sold by Independent.
Contact: n.motina@capellafilm.ru
Russian Report
Pavel Tsarvoulanov - President, CEO
Upcoming slate: The Whistlers, Matthias & Maxime, The Weasels' Tale, Only The Animals
Tsarvoulanov founded Russian Report (originally known as Veles) as a television distribution company in the early 1990s. He calculates he has attended Mip and Mipcom in Cannes 56 times — and he is also a regular attendee at the film markets. He will not be in Venice but will attend Toronto and AFM looking for arthouse titles. The company is branching out into animation and more commercial thrillers, and is increasingly pre-buying to secure the projects it wants.
"I prefer to buy films when I see them but unfortunately, usually, they are already sold by that time," Tsarvoulanov points out. "We have to read scripts, pay attention to the director and the cast and then decide whether or not to make an offer."
Tsarvoulanov did not expect German comedy Toni Erdmann to work as well in Russia as it did. "But part of the story is that by the time we bought it, it was already released and had done very well in other countries."
One film that did not live up to expectations was Fatih Akin's serial-killer movie The Golden Glove. "I was hoping for twice the box office that we got," he says but acknowledges the film was "gloomy" and "terrifying" and not a natural crowdpleaser. However he was pleased it generated plenty of discussion and publicity.
Contact: tsarvoulanov@yahoo.co.uk