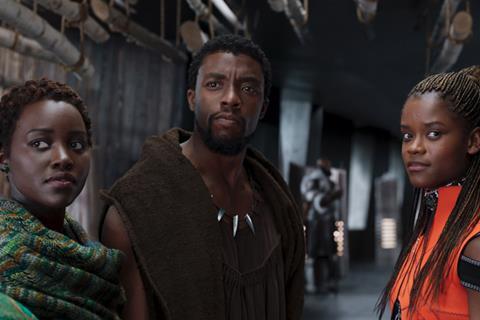 MARCH 15 UPDATE: The $1bn global success of Black Panther has put a cat among the pigeons, silencing the naysayers who argued films with a black cast do not perform internationally, encouraged diversity advocates, and ignited an explosion of interest in Hollywood's favourite new hashtag.
#Inclusionrider
Besides the news on Thursday that Ava DuVernay will direct superhero tentpole New Gods for Warner Bros, the talk of the town is the inclusion rider. The pro-diversity notion coined by a US academic and famously uttered by Frances McDormand at the end of her Oscar acceptance speech has already been the subject of several public proclamations.
On Wednesday it emerged that Endeavor CEO Ari Emanuel had urged his staff to engage clients in conversations about the inclusion rider, days after Black Panther star Michael B. Jordan, Ben Affleck and Matt Damon, and Paul Feig each said they were adopting it at their production companies.
Away from the headlines and well-intentioned announcements, every agency and major studio in Hollywood is scrambling to understand what an inclusion rider entails.
The brainchild of the director of USC's Annenberg Inclusion Initiative Stacy Smith, it broadly proposes greater representation of people of colour and women on film and TV projects, behind and in front of the camera.
"We are looking at it closely and support all efforts aimed at diversity and inclusion," ICM Partners managing director Chris Silbermann said in a statement.
Privately, sources have told Screen that while the idea is laudable and people want to be seen to support it, it will take time to work out how it can be incorporated into working practices.
"I think there will be a greater number of inclusion riders, but hopefully those will be instituted at the very beginning of productions so that jobs aren't displaced abruptly during the middle of production," says Emerson Davis, a senior agent at UTA's motion picture literary group whose clients include author and cultural commentator Ta-Nehisi Coates and Wonder Woman 2 screenwriter Dave Callaham. "The latter has potential to affect costs and logistics in a way that may not be ideal."
"It's still more academic than practical," says Darrell Miller, chair of the entertainment law department at LA-based Fox Rothschild LLP whose clients include Black Panther star Angela Bassett. "Only a select few in Hollywood will even have the leverage to demand it.
"It's not required by the unions," Miller continues. "It's more of a 'use-reasonable-efforts' push to have diversity in front or and behind the camera. When more people with the power to greenlight a project see the importance and power of it, that will be the tipping point."
"It's a very exciting and progressive idea," says producer Cathy Schulman, whose pipeline includes The Woman King to star Viola Davis alongside Lupita Nyong'o from Black Panther. "What will matter is whether the agencies and studios and networks sign on. I hope so.
"What activists in Hollywood are struggling with is turning talking into doing. That's when the going gets tough. Change has to happen from the top and it will hurt. The reality is there's way more business and money in delivering content to a diverse audience."
Watershed moment
While Hollywood figures out how to effectively adopt inclusion riders, the excitement over Black Panther's success is palpable. A critical and commercial smash, the superhero adaptation by Ryan Coogler has been hailed as a watershed cultural moment.
It has engaged with audiences around the world, grossing $536m of its $1bn-plus global haul from international markets, most notably in China and Russia – two territories that have not traditionally rewarded films with black leads.
China was after all the territory where the image of Stars Wars: The Force Awakens lead John Boyega was reduced in size ahead of that film's 2015 release. Yet as of Wednesday, Black Panther and its predominantly black cast had returned an impressive $76.8m in China. Russia has delivered $17.3m at time of writing, while in Germany, another market where films with leads of colour have struggled in the past, the film stands at $17.8m.
"Black Panther will be the biggest, most significant global film directed by and starring African-Americans in the history of Hollywood," Miller says. "Because we're such an economics-driven business it will inevitably bring change. The real nuance is how much change, and how quickly will change come."
Miller echoes a common observation made by everyone who spoke to Screen for this article: Black Panther is a sensation, yet it is part of an ongoing movement and one of several recent films leading the march towards greater representation of diversity in entertainment.
"Wonder Women for women," he says. "Get Out. And A Wrinkle In Time, [which] was the first $100m film directed by an African American female [Ava DuVernay] and compared to some children's releases delivered a big opening."
There is much work to be done. "It will be interesting to see how A Wrinkle In Time does abroad," one senior Hollywood agent says of Disney's fantasy adaptation, "because there are people who will want to say Black Panther was a one-off."
The agent continues: "How it could change is if sales agents put up bigger money for movies with actors of colour in the lead. It could mean studios start to offer leads to actors of colour and women because we have seen Russia and China work for black actors. It could change the belief that you don't have to do a Screen Gems movie for leads of colour.
"The next wave will be Latin market," the agent adds, a timely observation in light of the Oscar win for The Shape Of Water's Guillermo del Toro that means Mexican directors have claimed the directing Oscar four out of the last five years (the others being Alfonso Cuaron for Gravity in 2014, and Alejandro G Iñárritu for Birdman in 2015 andThe Revenant in 2016.)
"Asians will come on quickly, although Asian actors are not plentiful in the US right now because Asians in the States are first and second generation and the arts isn't something their parents wanted them to pursue."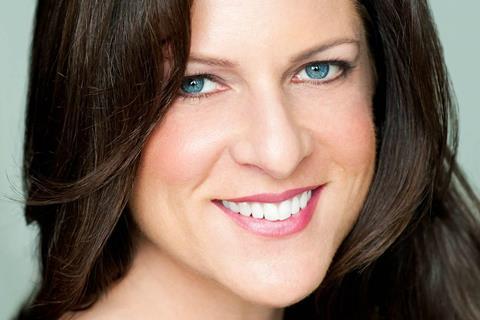 The Woman King made headlines recently when it landed at Tristar Pictures. Welle Entertainment founder Schulman committed to the project three years ago, right after Maria Bello and Viola Davis pitched her the real-life historical tale about the female general of a military unit known as the Amazons in West Africa's The Kingdom of Dahomey.
"Black Panther is a resounding example of how much of an underserved audience we have in women and people of colour and how loud they respond when they are given something they want in the theatres," says Schulman (pictured), who will produce The Woman King with Davis' JuVee Productions and Bello's Jack Blue Productions.
"Black Panther imagines a world where there is ethnic and gender diversity and a lack of discrimination. Our story is about the real world. These Amazonian women fought French colonialism for a 100-year period."
Schulman says she fought for three years to get the project off the ground. TriStar is fully financing the feature, and it is little coincidence that the studio is led by a woman, president Hannah Minghella, whose number two is African-American executive Nicole Brown.
"Not only do we need to imagine this kind of world, but we can reveal that is has actually existed. There's this idea that women's stories are intimate and small. But stories of women taking up arms are real, too."
Like others, Schulman notes that while Black Panther is a gift for film-goers and has energised Hollywood, it marks the latest stride towards more broadly representative depiction of society on screen.
"Things started to shift with 12 Years A Slave," she says. "This was a forgotten American story. The concept that things were suddenly hunky dory when slavery was abolished is untrue. Most people don't know that freed slaves were re-captured. Now we can look at history through different lenses."
The box office success of Black Panther in China and Russia confirm her belief that stories well told will find audiences. She struggled to bring 2006 best picture Oscar winner Crash to the big screen, before it was finally embraced by Lionsgate.
"I couldn't get that movie made," Schulman says. "Everybody rejected it and the general reason was its diverse cast wouldn't work in foreign markets. It ended up doing well in the international markets." Crash grossed $98m in its initial theatrical run, of which $44m came from international markets.
On the runway
The current Hollywood zeitgeist "feels like a renaissance" according to another senior agent who preferred not to be named, adding that the more attention that is brought to diversity successes, the more it will inspire others to follow.
With that said, the talent and entities involved on a host of upcoming projects can look optimistically to the times ahead. For starters, A Wrinkle In Time director DuVernay on Thursday was confirmed as director on New Gods, part of DC Extended Universe housed at Warner Bros, making her only the second woman after Patti Jenkins on Wonder Woman to direct a superhero film.
Among a roster of projects on the runway starring or involving black talent are March 23 release Pacific Rim Uprising with Boyega. Despite the notoriety of that 2015 The Force Awakens marketing campaign, a strong China performance is in the interests of Legendary Entertainment's owner Wanda.
Michael B. Jordan and Ryan Coogler are developing the drama Wrong Answer. Jordan will be seen in late spring as the lead in HBO's Fahrenheit 451 and plays Guy Montag, originally written as white in Ray Bradbury's dystopian classic. He is also shooting Creed II, due out later this year, reprising the role of Adonis Creed first seen in Coogler's acclaimed 2015 drama.
Girls Trip producer Will Packer has The Warrior Queen, about an ancient Nubian leader who resisted the Romans, set up at Universal.
The list goes on. As more projects featuring black talent are set to enter the mainstream, there are those who say now would be an opportune time to revive the call for Idris Elba to be named the next James Bond when Daniel Craig steps down.
While some industry executives in the past have questioned the commercial viability of a black 007 in certain territories, now those fears could be consigned to history.