YouTube Red's global head of original content Susanne Daniels tells Screen about the channel's mission and international ambitions.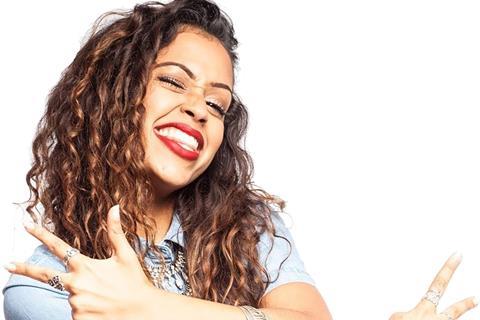 Susanne Daniels, the global head of original content at YouTube, sounds a little tongue-in-cheek when she blurts out her mission, although you get the feeling she means it.
"We're going for global domination," says the former president of programming at MTV, who was hired to beef up YouTube's $10-per-month subscription platform YouTube Red in July 2015. Since her arrival, Daniels — based in the company's Playa Vista hub in Los Angeles — has assembled a wide portfolio of multi-format content and has cast her eye beyond the US.
"We can do it all, we have done it all," Daniels says with a laugh. "We've done 10-minute shows, 20, 22, 30, hour-long shows and docs and movies and a 90-minute live-stream with Katy Perry." A vastly experienced TV executive whose CV reflects senior roles as president of Lifetime Television and The WB and vice president of comedy for Fox Television, among others, Daniels became interested in YouTube when she asked her head of research at MTV what the 18-34 demographic did when it was not watching MTV shows.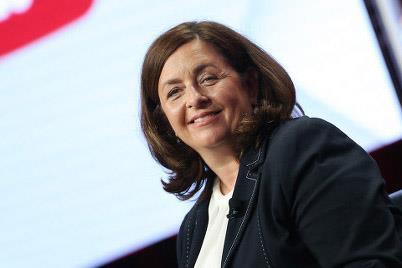 "She told me they were on YouTube, watching YouTube stars. So I started watching YouTube." Her interest deepened when she spotted a billboard for the YouTube Music Awards. There was no reference to a date, time or channel. "It felt like a different way of thinking about content," says Daniels. "It's much more of a two-way street. Network and cable are a one-way street. It's a passive viewing experience. On YouTube you're engaging, you're rec- ommending it to friends, there's a community aspect to YouTube."
Engaging with young audiences has been the stock in trade of a woman who led development on iconic TV shows such as Buffy The Vampire Slayer, Dawson's Creek and Gilmore Girls. She got to know YouTube stars, the youngsters whose deeply personal broadcasts have earned massive followings, and found herself at the company creating shows with the likes of Liza Koshy on Jingle Ballin' and upcoming 2018 series Liza On Demand, and Lilly Singh with documentary feature A Trip To Unicorn Island.
YouTube Red's stable of content encompasses feature franchises such as Lazer Team and comedy webseries including Rhett & Link's Buddy System. Daniels will not reveal numbers but says YouTube Red, which launched in February 2016, has exceeded its one-year subscriber goal. Her affinity for discovery dovetails nicely with the mission of Sundance Film Susanne Daniels: "There's a community aspect to YouTube"
Sundance partnership
YouTube is about to present the short-film programme for the sixth year and live-stream the awards ceremony, and in December closed applications for the 2018 Sundance Institute/YouTube New Voices Lab to develop episodic content. YouTube Red's I'm Poppy, starring the eponymous online personality, will premiere in Park City in the inaugural Indie Episodic showcase, unlike Morgan Spurlock's Super Size Me 2: Holy Chicken!, YouTube's Toronto acquisition that the platform and Sundance Film Festival have dropped after Spurlock admitted sexual misconduct.
Last year, YouTube Red brought This Is Everything: Gigi Gorgeous, Barbara Kopple's documentary about the Canadian transgender YouTube star. Daniels commissioned the film based on footage shot by Gigi (aka Giselle Loren Lazzarato) about her own life and gave Kopple funds to create a standalone film. "It's a much broader story about how the world perceives women who are going through [transgender] transformation," says Daniels. Kopple adds: "[YouTube Red] fully funded the movie, which for a documentarian means everything because you can focus on what you're doing. They were so supportive. It was a fun process."
YouTube Original documentary Demi Lovato: Simply Complicated, which chronicles the singer's substance abuse, debuted on October 17 on YouTube's AVoD platform (ad-supported VoD, a free service punctuated by occa- sional ads) before migrating to the paid-for YouTube Red on December 13. To date, the film has had more than 12 million views. While YouTube contains "an enormous amount of short-form", Daniels says subscribers to youtube red expect a premium experience. So whereas episodes of Rhett & Link's Buddy System ran 12-15 minutes in its first season, season two episodes that launched exclusively on YouTube Red on November 29 are 20-25 minutes. "I'm moving away on our SVoD platform from shorter content," she says. "I'm doing fewer 10-15-minute shows."
YouTube Red has high hopes for its flagship 10-episode series Step Up: High Water from showrunner Holly Sorensen, which launches on January 31. The spin-off from Summit Entertainment's dance franchise is produced by Lionsgate and stars Ne-Yo and Glee's Naya Rivera, with Channing Tatum and Jenna Dewan Tatum from the original 2006 film on board as executive producers alongside Adam Shankman.
Daniels will not be drawn on subscriber numbers on every show but does reveal that one of her goals is interna tional eyeballs. YouTube Red is available in Mexico, South Korea, Australia, New Zealand and Canada, and the company recently launched its first local-language series in South Korea, Big Bang, which generated half its subscriber views from outside the Asian territory. In her short time at YouTube Red, Daniels has accomplished a lot, but she has big plans for the years ahead: "It's still early days."